Hi everybody,
Over the weekend I had the opportunity to interview David Hoppe, former editor and occasional columnist for NUVO Newsweekly. We had an opportunity to talk about his current home along the shore of Lake Michigan, and the continuing fight to maintain public access to the beachfront. We also talked about the art scene in Indianapolis, and his friendship with the late Kurt Vonnegut.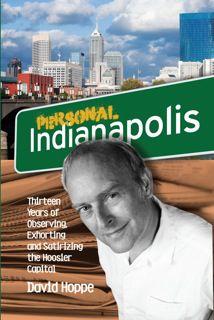 Speaking of Vonnegut, I'm excited that we're going to be publishing, at the same time as the Hoppe interview, a piece by guest writer Donovan Wheeler who decided one day that he was going to read all of Kurt Vonnegut's novels chronologically — in order of publication — and he tells us what he discovered in the process.
My favorite Vonnegut novel's Cat's Cradle, but it's been a long time since I read him. What's your favorite?
Today is First Friday. I plan to check out some of the usual stops this time around: including The Harrison Center hosting Food Con and Circle City Industrial Complex.  But my interest has been piqued by a show that's going on in Midtown, at the Green House Gallery, and by some intriguing work that I've seen online by former Carmel High School teacher Daniel Shoop.  
I'll have a write up for you next week about my adventures.  I hope you enjoy NUVO's new format and the way that we're bringing new voices in.  I hope you also will consider becoming a new NUVO member.  That's all for this week.    
See you around the galleries.
Best wishes,
Dan