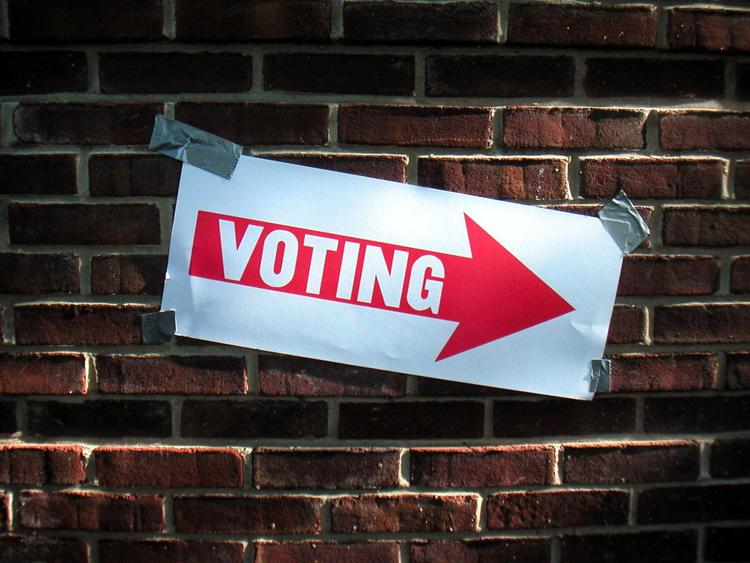 The United States has imposed new sanctions on Venezuela because that country's president, Nicolás Maduro, has slowly dismantled its already weak democratic institutions.
Maduro is Fidel Castro-lite, undermining the legislative and judicial branches as he rewrites the nation's constitution with a hand-picked, specially elected assembly.
The Trump administration has rightly criticized Maduro and his minions for steering Venezuela toward a strongman dictatorship. Treasury Secretary Steven T. Mnuchin, in adding financial sanctions to the others already imposed, has said that they will be relaxed when Maduro restores some democratic institutions, such as free and fair elections.
Nothing says democracy like the ability of a nation's citizens to fairly select its leaders. Considering the obstacles to voting across the country and here in Indiana, how long until some other nation imposes sanctions on the United States until we hold free and fair elections?
The barriers our elected officials have erected in many places make our elections feel less free and less fair than they were just a few years ago. We all thought the Voting Rights Act of 1965 put an end to laws aimed at keeping people, mostly African-Americans, from voting.
But slowly, over the past decade, our elected officials have been building barriers which have had the effect of blocking access to the polls, making our elections less fair if not less free.
Voter identification laws are taking on the non-existent problem of election fraud. The Washington Post reported that in the 2016 general election, there were just four cases of verified voter fraud. Just four out of the millions of votes cast.
32 states have some form of law requiring that voters provide identification when casting their ballots. Indiana's is among the toughest, requiring a photo ID issued by a government agency that includes an expiration date. Is it any surprise that Indiana has one of the lowest voter turnouts in the nation?
Or what about early voting? Marion County once had three sites, including the City-County Building, where voters could cast their ballots early. This makes voting easier for people whose work schedules make it difficult to cast ballots during regular hours at their polling site on election day.
Nearly one in five voters cast ballots at the satellite sites established by the Marion County Election Board. But in 2010, the board's lone Republican refused to approve satellite sites in this Democrat-majority city, forcing voters who wanted to cast ballots early to head Downtown.
Common Cause of Indiana joined the NAACP earlier this year to sue the county board and Secretary of State Connie Lawson, Indiana's top election official, as a violation of the Voting Rights Act. The suit notes that the smaller Republican counties outside of Marion have multiple early voting sites.
Then there's gerrymandering, that age-old practice of drawing legislative district boundaries to favor one group or party at the expense of others.
Yes, both political parties have done it, but that doesn't make it right. Congressional and state legislative districts have been drawn in such lopsided ways in so many states that we should question whether the interests of democracy are being served.
We know what happened in Indiana in the last legislative session. A proposal to create an objective, nonpartisan committee to draw district boundaries was killed by the Republican chair of the House Elections and Apportionment Committee. It was drafted by a nonpartisan summer study committee and had the support of hundreds who spoke in favor of it.
One man blocked real reform, an affront to anyone who cares about democracy.
As we stand in defense of democratic institutions abroad in places like Venezuela, we as Americans better be sure we stand for them back home in Indiana.