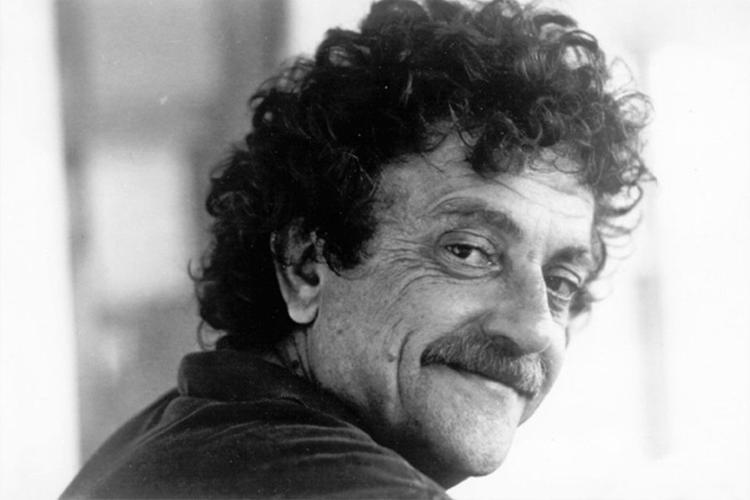 1. VonnegutFest
Nov. 10-11, times vary. Indy honors its hometown author with several events including an interpretation of Vonnegut's only children's book Sun, Moon, Star by the Young Actors Theatre, and Vonnegut Sessions, four short films screenings based on stories by Vonnegut. 
Various locations around Indy, prices vary, all-ages
Nov. 10-12, times vary. For 17 years, this festival has shed light on the issues that the LGBT community faces. 35 films ranging from shorts to full features will play at the IMA. Read more about the fest and the opening film here. 
Indianapolis Museum of Art at Newfields, 4000 Michigan Road, $8 per film, $50 festival pass, all-ages
Nov. 10-11, noon. Featuring 36 hours of live music by 36 different artists, this is by far one of the coolest ways I've seen an establishment celebrate their first year in business. Props to the Fountain Square record store/live music venue/coffee&beer shop on a great firs 365 days. 
Square Cat Vinyl, 1054 Virginia Ave., FREE, all-ages
4. Indy International Festival
Nov. 10-11, times vary. More than 50 ethnic or national affinity organizations plus other groups, businesses, and individuals will have booth focusing on central Indiana's rich ethnic and cultural diversity.
Indiana State Fairgrounds, 1202 E. 38th St., prices vary, all-ages
5. NCAA Men's Soccer Big Ten Championship 
Nov. 10-12, times vary. The Indiana Hoosiers are looking to win their 15th B1G Championship this weekend. They've been ranked No. 1 at various points throughout the season in their chase for the school's 9th NCAA Championship. They face off against Wisconsin on Friday in the semifinals. 
Grand Park, 200 E. 186th St. (Westfield), prices vary, all-ages
Nov. 11, 6 p.m. I'd classify myself as a pretty big hip-hop fan, but I could definitely learn a thing or two about the history of the genre and its impact on society. This Spirit & Place Festival event aims to do that. Audience members will be encouraged to participate in performances by local artists including Sylvia Esse, Mariah Ivey, DisTinct, Ra Wyse, Grey Granite, Bobby Young, & Maxie, learn about the historical usage of hip hop as an inspirational musical narrative, and view a photography exhibit which captures the creative journeys of some of Indy's finest hip hop artists. 
Kheprw Institute, 3549 Boulevard Place, FREE, all-ages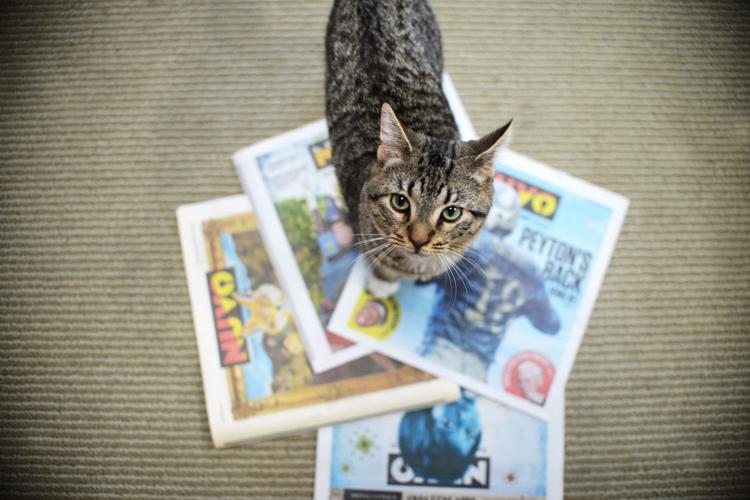 Nov. 11-12, times vary. I'm just using this event as an excuse to show you another photo of my kitten.
Indiana State Fairgrounds, 1202 E. 38th St., $9, all-ages
Nov. 11, all day. Indy's first brewpub celebrates its 27th anniversary with live music and plenty of beer. Read Rita's recent chat with head brewer Jonathon Mullens about E.S.B.s and much more. 
Broad Ripple Brewpub, 842 E 65th St, FREE, 21+ 
Nov. 10-12, times vary. A parody romp of the classic children's tale that uses parodies of classic hip hop and rap tracks to guide the way through the frozen adventure.
Theater at the Fort, 8920 Otis Ave. (Lawrence), prices vary, all-ages
10. Blue October
Nov. 11, 8 p.m. You've all heard "Hate Me," but Kat and I both agree that "Into The Ocean" is a really, really good Blue October song that everyone should know. 
Old National Centre, 502 N. New Jersey St., prices vary, all-ages