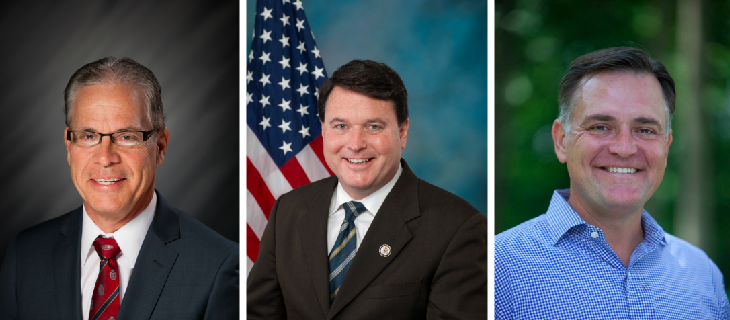 Tonight, Republican U.S. Senate candidates Todd Rokita, Luke Messer and Mike Braun will participate in one final debate before the May 8 primary. 
The debate, which is sponsored by the nonpartisan Indiana Debate Commission, begins at 7 p.m. and will be broadcast across the state.
The candidates have gone toe-to-toe in previous debates, each trying to gain some traction in a bruising primary that has seen its fair share of controversy. 
Related: GOP Senate candidates run outsider campaigns with insider consultants
An early-April poll by Gravis Marketing found Braun leading the two U.S Representatives with 26 percent of the vote, Rokita and Messer well behind at 16 and 13 percent, and nearly half (46 percent) of the 411 likely voters polled saying they were uncertain who they would vote for. 
After first saying he was going to skip the debate, Rokita reversed course and agreed to join, saying that "he didn't want his GOP rivals to go unchallenged."
The winner of the heated primary will face Joe Donnelly, the Democratic incumbent who has no primary challenge.
You can also watch the debate below.