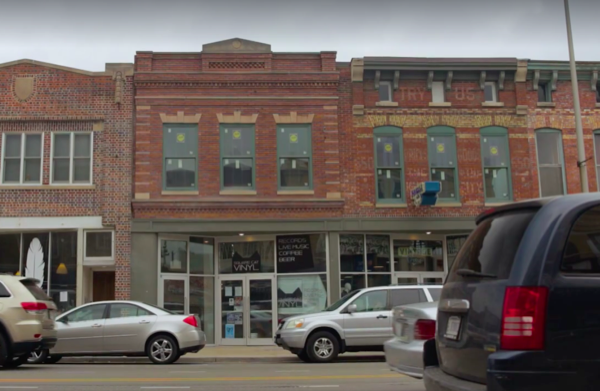 On Thursday night, Sept. 14, customers at Square Cat Vinyl were able to browse the record racks, get a beer or coffee at the bar and, straying from typical weeknight activities, catch a screening of Stephen Frear's 2000 comedy High Fidelity.
As Square Cat's third film event, following last month's screening of Purple Rain, co-founder Mike Angel explains that they chose High Fidelity because "it really represents our lives as record store owners."
While John Cusack's heartbroken and list-loving character Rob Gordon asks the audience to ponder the question "What came first, the music or the misery?" movie goers were asked by NUVO a seemingly more difficult question: What are your top five albums?
After pondering the question and giving several disclaimers that their lists could change at any given time, event-goers had their minds made up on their lists, kind of.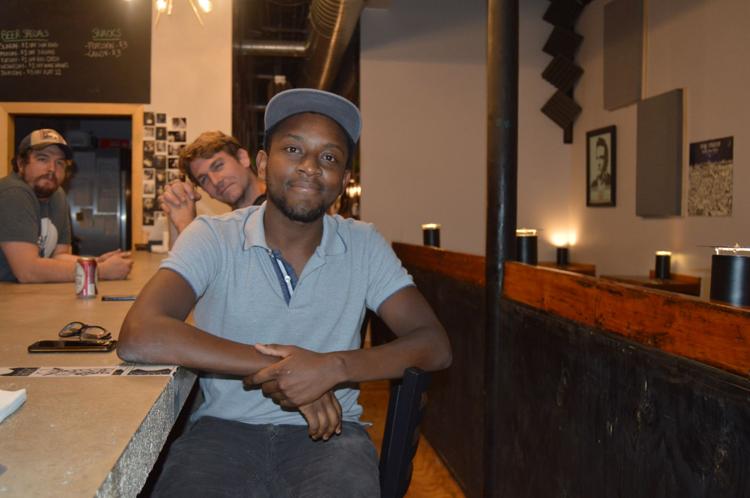 JOHN KNOT
"I can't put these in any order."
) Purple Rain by Prince

) Bad by Michael Jackson

) Sgt. Pepper's Lonely Hearts Club Band by The Beatles

) Misadventures by Knot Brothers (Knot's band)

)Hills by Bigfoot Yancy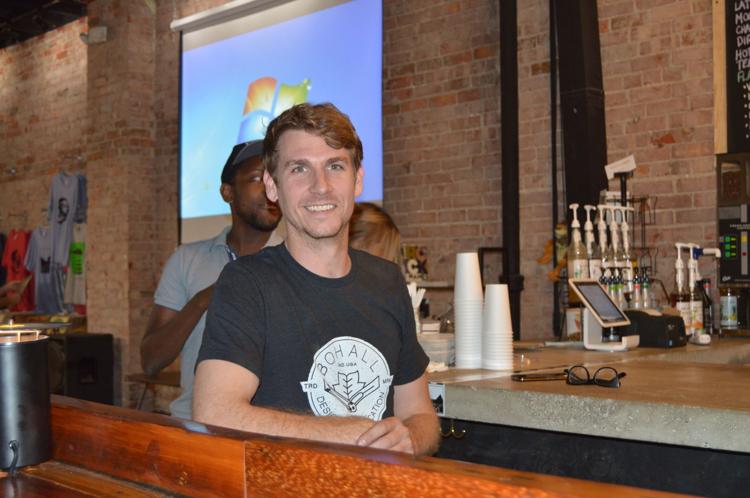 LORAN BOHALL
"I listened to the Fleet Foxes album every morning."
)Bad Company's self-titled album

) Cosmo's Factory by Creedence Clearwater Revival

) Old Number 7 by The Devil Makes Three

) Fleet Foxes self-titled album

) I Got A Name by Jim Croce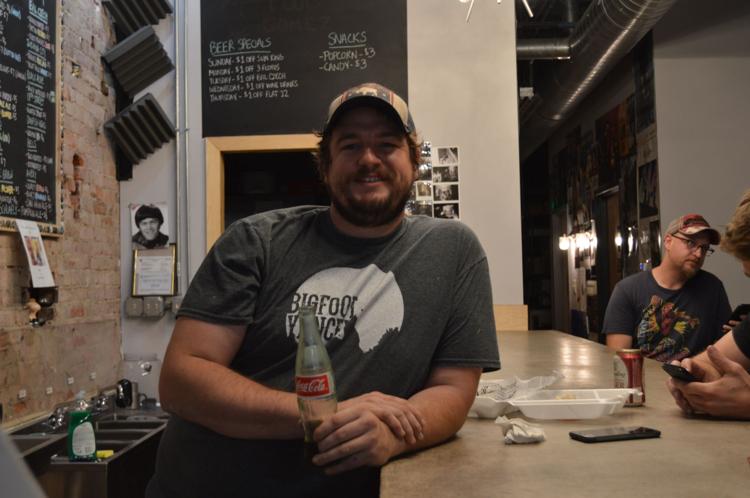 MIKE ANGEL
 "This may not be my all time Top Five, just my current favorites. It changes like the seasons."
     1. ) The Wall by Pink Floyd
     2.) John Prine's self-titled
     3.) Down on the Upside by Soundgarden
     4.) Definitely Maybe by Oasis
     5.) Enter the Wu-Tang (36 Chambers) by Wu-Tang Clan.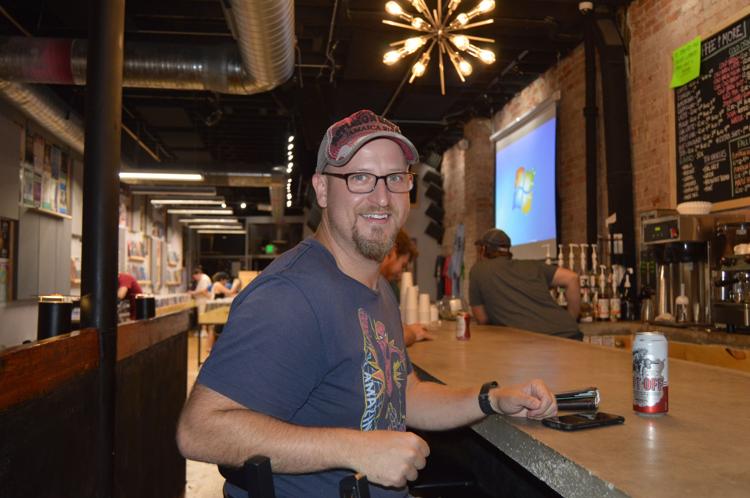 TODD FOSTER
"Now, of course, this will change tomorrow"
      1.) Toulouse Street by The Doobie Brothers
      2.) Houses of the Holy by Led Zeppelin
      3.) Lateralus by Tool
      4.) Bad News is Coming by Luther Allison
     5.) Songs for the Deaf by Queens of the Stone Age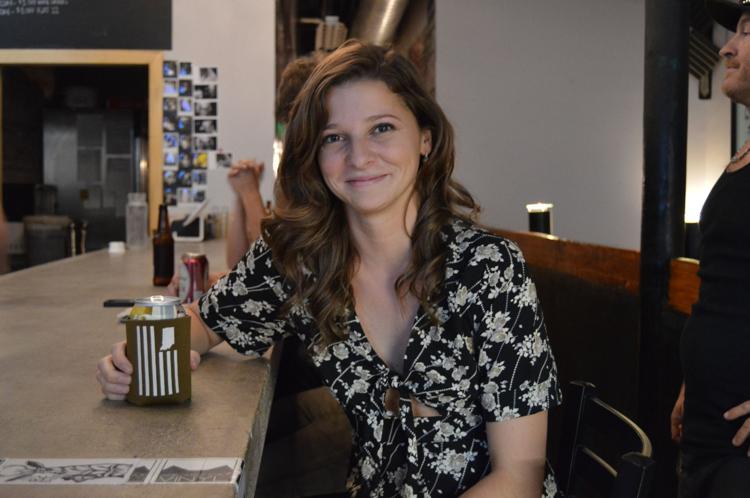 Hannah Horton
"Everything about Sound of Letting Go is what's going on in my life"
    1.) In Memory of Loss by Nathaniel Rateliff
    2.) Sound of Letting Go by Swear and Shake
    3.) Disintegration by The Cure
    4.) Led Zeppelin IV
    5.) Closer by Joy Division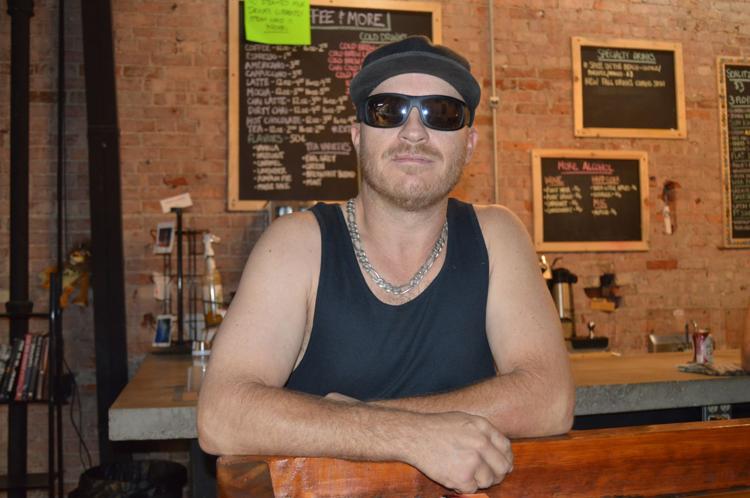 JOHN HENRY "Slim Shady was one of the most influential albums."
   1.) Resurrection by Ghetto Boyz
   2.) Slim Shady by Eminen
   3.) Anything by UGK
   4.) Anything by 8Ball and MJG 
   5 .) Straight Outta Compton by NWA
Despite an issue with the WiFi causing Square Cat to go old school and play the DVD as opposed to streaming the film, the event started on time and without a hitch. Despite Gordon pondering if he "was miserable because I listened to pop music," there was no shortage of good times in Square Cat Vinyl.