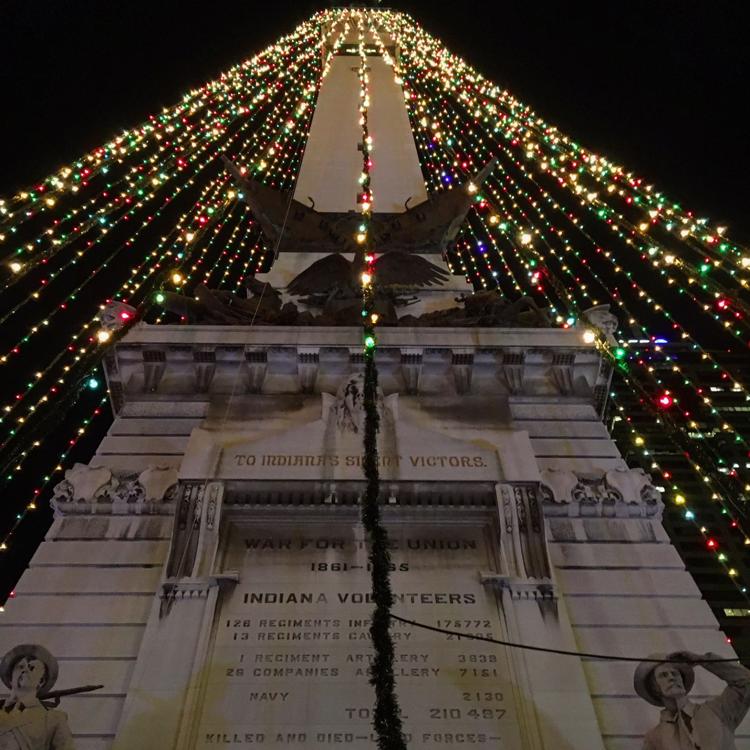 [Editor's note: All Indiana state parks are free on Friday] 
1. Downtown Indy's Circle of Lights
Nov. 24, 6 p.m. This yearly tradition has grown into one of the largest holiday events in the Circle City. The lighting takes place at 7:55 p.m., with live music performances taking place beforehand and a fireworks show to conclude the spectacular evening.  
Monument Circle, FREE, all-ages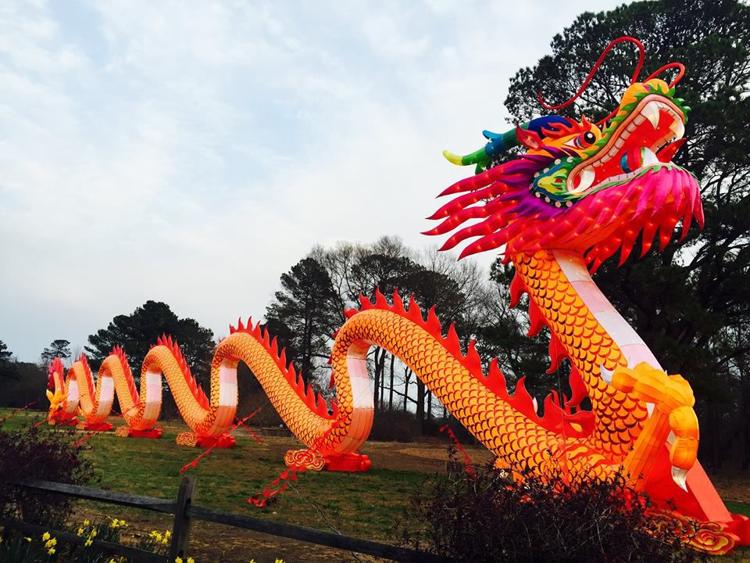 2. Indiana Chinese Lantern Festival
Through Jan. 7, times vary. Get ready to experience Indy in a whole new light! This new fest will feature more than 30 larger-than-life lantern displays, including that dragon above. It's an opportunity to explore both the ancient culture of China while also learning about modern day China. 
Indiana State Fairgrounds, 1202 E. 38th St., prices vary, all-ages
Through Dec. 30, 5 p.m. Now in its 49th year, the Zoo once again turns into a magical winter wonderland. New in 2017, the Santa's Village will allow youngins to decorate cookies,, encounter wintertime animals, see mementos from Santa's world travels and meet an Elf that isn't on a shelf. 
Indianapolis Zoo, 1200 W. Washington St., included with zoo admission, all-ages
Nov. 25, all day. If you skipped Black Friday to #optoutside but still want to get ahead on some holiday shopping, do it by supporting local businesses. Mike has a great roundup of a few of his favorite places over on Visit Indy, but there's many more shops open around the city with what could possibly be that gift you've been looking for. 
Various locations throughout Indy
5. IHSAA Football Championships
Nov. 24-25, times vary. A once-in-a-lifetime opportunity for a lot of high school athletes is also a great experience for fans, unless you're a parent sitting on the edge of your seat yelling at the referees that they missed a holding call. Six games take place over the course of two days, with session tickets getting you access to all the games that day.  
Lucas Oil Stadium, 500 S. Capitol Ave., $15, all-ages
6. Funksgiving
Nov. 24, 10 p.m. Dance off all those extra calories you consumed on Turkey Day while some of Indy's best artists throw down. Nashawti, The Indigos, Native Sun and Trip perform with several visual artists on site as well. 
The Mousetrap, 5565 N. Keystone Ave., $5, 21+ 
7. Home Alone
Nov. 24-26, times vary. This is a classic and you're wrong if you disagree. 
Artcraft Theatre, 57 N. Main St. (Franklin), prices vary, all-ages
8. Reverend Peyton's Big Damn Band
Nov. 24, 9 p.m. Rev makes some pretty damn good music (here he is playing 18 different instruments during one song), and their live performances are always a great time. 
The Vogue, 6259 N. College Ave., $15, 21+ 
Nov. 25, 5 p.m. This isn't your friendly "try your best" tournament. $20 entry fee, prizes for top three placers. Don't tilt the machine, ya dingus. 
Centerpoint Brewing, 1125 E. Brookside Ave., 21+ 
10. Donnie Baker
Nov. 24-25, times vary. You've heard him crack thousands of jokes on the Bob & Tom Show, now hear them in person. 
Morty's Comedy Joint, 3824 E. 82nd St., prices vary, 21+