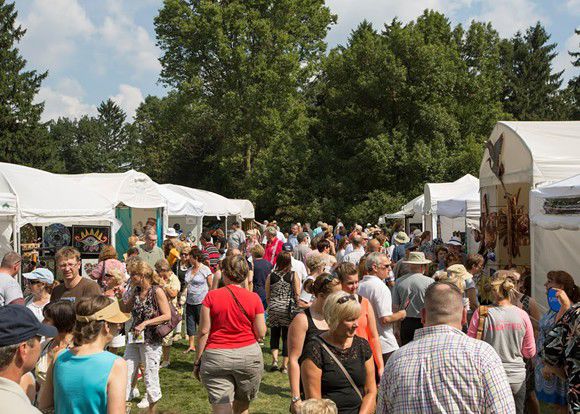 Sept. 9, 9 a.m. "Indiana's Nicest Day" features more than 300 artists, live music, a kids zone, a GIF booth by your friendly peeps at NUVO and more. And Mother Nature seems to be planning on cooperating (so local meteorologists say) with the whole "nice day" part so that's nice. 
Indianapolis Museum of Art, 4000 Michigan Road, $20, all-ages
Sept. 8-10, times vary. Indy's most horrific annual convention is celebrating its 10th anniversary and promises to be "scarier and more fun than ever before." Expect to see Goonies actors Sean Astin, Corey Feldman and Jonathan Ke Huy Quan as well as more than 30 more celebrities. Read more about the fest in this week's cover story. 
Indianapolis Marriott East, 7202 E. 21st St., prices vary, all-ages
Sept. 7-9, 4 p.m. Oktoberfest seasons is officially upon us. Grab your lederhosen, prepare your taste buds for some sauerkraut and plan to drink plenty of beer. Can't make it this weekend? There are plenty more Oktoberfests taking place over the next few weeks. 
German Park, 8600 S. Meridian St., $5, all-ages
4. Indy Women in Tech Championship
Sept. 7-9, times vary. This new LPGA tournament is underway at the relatively not-known-about golf course that is The Brickyard Crossing. 144 of the top female golfers in the world compete for a $2 million purse. Hopefully they don't have to yell fore as many times as I usually do. 
Brickyard Crossing, 4400 W 16th St., prices vary, all-ages
Sept. 9, noon. My new neighbor is French so I've been hearing all about — and tasting some — of the great food that comes out of France. My stomach and I recommend this festival due to that alone, but the artisans, live music throughout the day and kids games are a great reason to check it out too. 
St. Joan of Arc School, 500 E. 42nd St., FREE, all-ages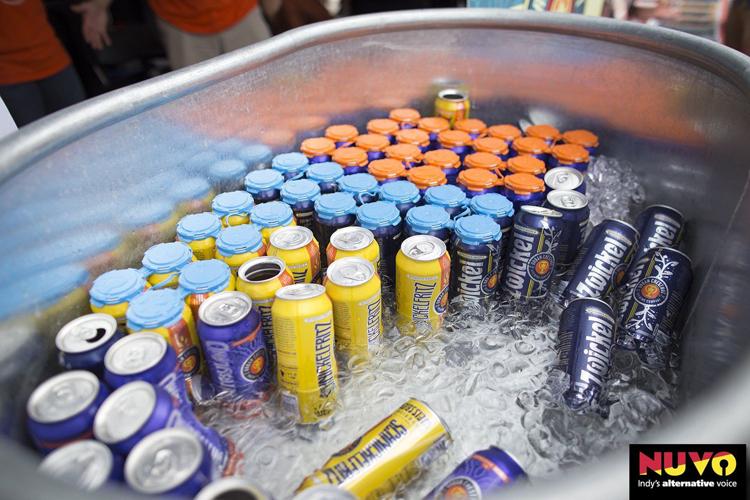 Sept. 9, 1 p.m. This annual Georgia Street brewfest showcases 65+ craft breweries from across America. 100 percent of proceeds will benefit central Indiana non-profits like Second Helpings and Little Red Door. 
$60-$75, 21+ 
7. U2
Sept. 10, 7:30 p.m. You've got time to watch most of the Colts season opener and then head to their stadium and catch U2 perform their classic The Joshua Tree. This is the Sunday concert you're looking for. It will take place with or without you. Make sure you run down Capitol Street to get there. Okay, I'm done. 
Lucas Oil Stadium, 500 S. Capitol Ave., prices vary, all-ages
Sept. 10, noon. Temperatures are getting colder which means fewer and fewer chances to take advantage of the numerous farmers markets around Indy. Snag me some nice blueberries, will ya? 
Ellenberger Park, 5301 E. St. Clair St., FREE, all-ages
Sept. 9, noon. A bunch of female-fronted bands are lined up for this fest celebrating the power of ladies. A panel of women in the music industry, community booths and workshops are also on the day's schedule. Benefits from the fest go to My Sister's Closet and Middle Way House. 
Various locations in Bloomington, $12, all-ages
10. Kidz Bop
Sept. 9, 7 p.m. Hear me out on this: You drop the young ones off at this and then boom, date night. They've got to be on Kidz Bop 173 or something close to that by now. 
Old National Centre, 502 N. New Jersey St., prices vary, all-ages