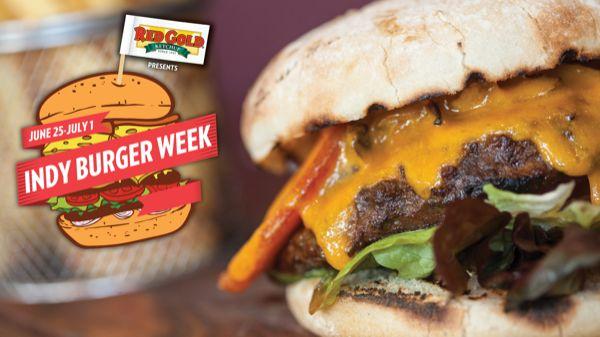 [Editor's Note: Sign up to receive '10 Things' in your inbox on Friday mornings + more rad content in Slash — a daily newsletter curated by yours truly.]
Through July 1. If you haven't heard, it's Indy Burger Week. What does that mean? $5 speciality burgers at more than 50 Indy-area restaurants. Want a caramel apple burger? Get one. A peanut butter burger? Yep. A meatloaf burger? Sure thing. There's more normal burgers too, and vegan options for those who want to take that route. Head here for participating location and burger specials.
Various locations throughout Indy, all-ages
June 29-30, 8 p.m. The ISO continues their summertime tradition with symphony favorites, including Tchaikovsky's 1812 Overture, complete with real cannons, and spectacular fireworks to cap off each concert. They'll also perform Tuesday and Wednesday evening if you're busy with other fun shit this weekend. 
Conner Prairie, 13400 Allisonville Road, prices vary, all-ages
3. Tacos, Tequila and Margaritas Festival
June 29-30, 6 p.m. Ummm talk about the best of both worlds. Tacos and margz go hand-in-hand so it came as no surprise when a fest celebrating the combo popped up last year. It did really well, of course, so the fest expanded to two days this year. GA gets you five taco tix and three margarita samples, VIP gets you six and four. 
The Pavilion at Pan Am, 201 S. Capitol Ave, $25 GA, $35 VIP, 21+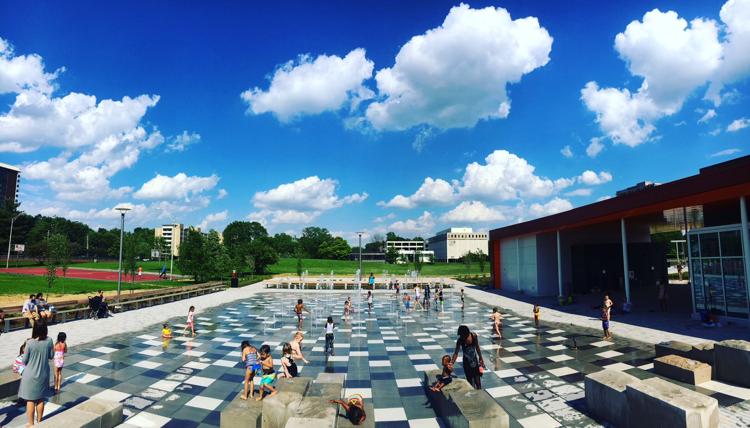 June 30, all-day. FREE ADMISSION TO ALL PARKS AND POOLS IN THE CITY! They'll be special events, contests, prize giveaways, class demos, concerts and much more, too, but free pool admission on a day that temps are supposed to reach the 90s is what I'm focused on. 
All IndyParks locations, FREE, all-ages
June 30, 10 a.m. Join Citizens Energy Group for a live painting event as five local artists — Fab Crew, Gary Gee, Megan Jefferson, William Denton Ray and Blend Creative Minds — will transform manhole covers into masterful works of art inspired by Indy's waterways. After completion, the manhole covers will be placed along the Cultural Trail and displayed in an upcoming Harrison Center exhibition. 
Mass Ave., FREE, all-ages
June 30, 10 a.m. A rally to protest the actions being taken by Trump's administration at the southern border. Under public pressure Trump signed an executive order to stop separating children from their parents, and on Thursday, a judge ordered that children be reunited with their parents within 30 days. 
Indiana State House, 200 W. Washington St., FREE,all-ages
7. Garfield Park Music Festival
June 30, 5 p.m. Rebekah Osborn, Chad Lehr, Danni Al Mar, Kacie Swierk and Brand Wadley perform at this new, all-local fest on the city's Southeast side. No alcohol this go-around, but there will be a shaved ice truck on site. 7. Garfield Park Music Festival
Garfield Park Arts Center, 2432 Conservatory Dr., FREE, all-ages
8. Paramore, Foster the People
July 1, 7 p.m. Foster the People were in Indy less than three weeks ago, opening for The Killers at Ruoff. Now they'll take the Lawn stage before giving way to Paramore, who was hasn't been in town since 2014. The group released their fifth studio album After Laughter last year. 
Farm Bureau Insurance Lawn, 801 W Washington St, prices vary, all-ages
June 30, 11 a.m. I've included the Broad Ripple and Bloomington iterations of this event the past two weeks so you knew this was coming. Sample the city's best cuisine while listening to tunes form local musicians. Tip: Drink a lot of water. 
Monument Circle, $8, all-ages
10. Russian Recording's 15-year anniversary celebration
June 30, noon. Mike Bridavsky's recording studio has come a long ways since its humble beginning in an A-frame in Brown County in 2003. It's now a mainstay in the Bloomington music community, and bands that have worked with Bridavsky over the years will perform outside his studio this weekend, with all proceeds benefitting two local nonprofits. Seth's got more in this week's music section. 
1021 S Walnut St. (Bloomington), $5 donation, all-ages