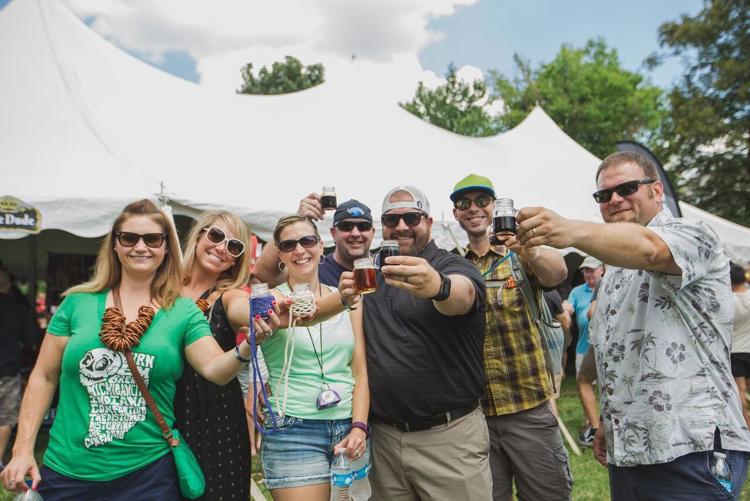 1. Indiana Microbrewers Festival
July 29, 3 p.m. You voted it the best local beer fest two years running, and with more than 100 Hoosier breweries showing up to pour their delicious beers, it's no surprise why. 
Military Park, 601 W. New York St., prices vary, 21+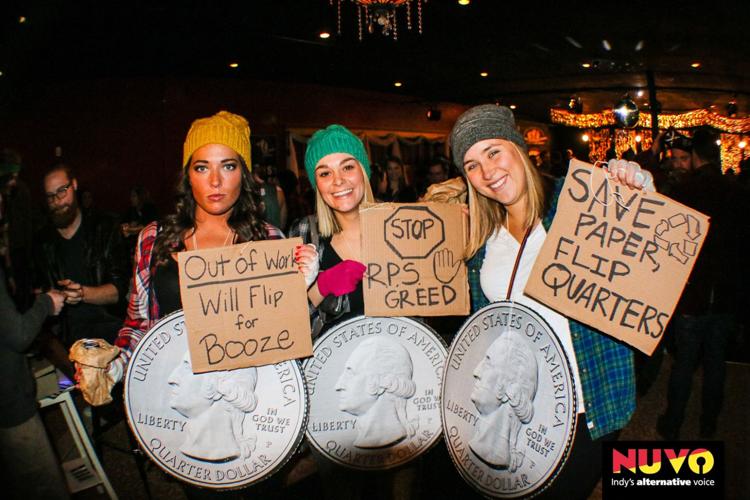 2. Rock Paper Scissors Indy City Championship
July 29, 7 p.m. 32 teams of 3 compete in a single elimination tournament for a grand prize of $500. Just want to spectate? That's cool too. You'll get "PBR bucks" to participate in street play (friendly) matches. Get the most bucks: win cash. Rock on. 
The Hi-Fi, 1043 Virginia Ave. Ste. 4, $5, 21+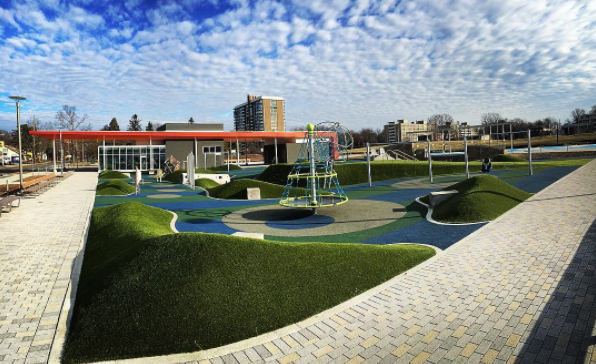 3. Tarkington Park Celebration
July 29, 8 a.m. What isn't happening at this all-day event at the newly renovated Tarkington Park? 
45 W. 40th St., FREE, all-ages
4. Colts Training Camp Opening
July 30, 11:30 a.m. FOOTBALL SEASON IS BACK! Well, training camp that is. The Colts don't kick off the regular season until Sept. 10, but at least you can start counting down the days. 
Lucas Oil Stadium, 500 S. Capitol Ave., FREE, all-ages
July 30, 10 a.m. Girls Rock Indy's largest annual fundraiser will feature live music, a carnival midway, bounce houses, food trucks, petting zoo, arts and crafts and much more. 
Broad Ripple Park, 1550 Broad Ripple Ave., $5, all-ages
6. Bier Brewery's 7th Anniversary
July 28, 6 p.m. It's only right that Bier is releasing BADA$$ to celebrate seven years of brewing. Have you seen the amount of awards on their wall? Tony Fischetti, Jack Barkley and King Sheriff provide tunes, Movable FEAST and 5280 provide grub. Check out beer-maven Rita Kohn's chat with Darren Connor before dropping by to drink some of Bier's awesomeness. 
5133 E. 65th St., FREE, 21+ 
July 29, 11 a.m. The Indy Eleven are in between seasons, but their supporters groups are still going strong. This one-of-a-kind tournament pits Indy-based supporters groups against each other in 5v5 futsal. And yes, it's played it a parking garage. You have no power here, Mother Nature. 
2nd floor of Broad Ripple Parking Garage, FREE, all-ages
July 28-29, times vary. If you're looking to listen local music this weekend, get your booty to Fountain Square for this fest. More than 20 acts take the stage over the course of two days and the ticket price isn't going to burn a hole in your pocket, either.  
Fountain Square Brewing Company, 1301 Barth Ave., prices vary, 21+
9. J. Eyre
July 28-30, times vary. Based on Charlotte Brontë's epic novel, J. Eyre tells the story from a contemporary set of eyes. Told by 6 women and one man, be swept away by this new musical and on to the mysterious grounds of Thornfield Hall.
Grove Haus, 1001 Hosbrook St., prices vary, all-ages
10. Indiana Wine Trail's "Artisan Weekend"
July 29-30, 11 a.m. Each of the seven wineries along the trail will feature two local crafters or artisans, plus a selection of handcrafted wine.
Various Southern Indiana wineries, 21+