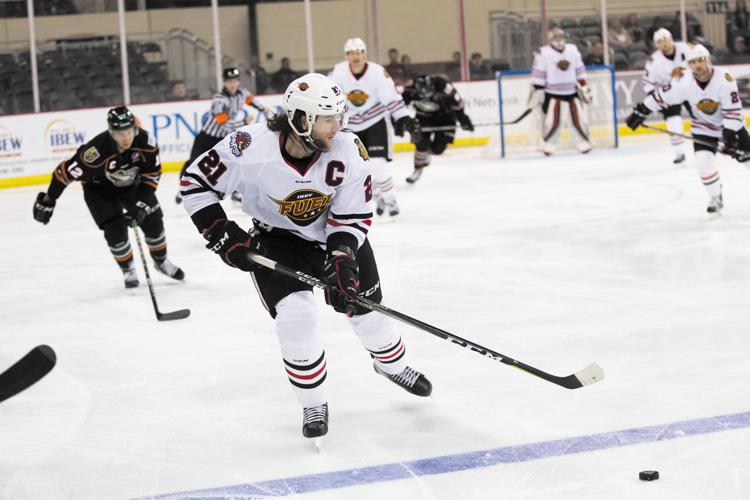 Jan. 14, 2-8 p.m. Before the Indy Fuel host the ECHL All-Star Classic on Monday, fans will be able to get autographs, play hockey-related interactive games, get their picture taken with the Stanley Cup and more at Sunday's Fan Fest. 
The Pavilion at Pan Am, 201 S. Capitol Ave., $5 online, $10 doors, all-ages
2. Harry Potter and the Goblet of Fire
Jan. 11, 7:30 p.m.; Jan. 14, 3 p.m. I'm not a huge Harry Potter fan so don't hate me when I say I haven't seen this movie. Although I do own a pair of knee-high Slytherin socks so I guess I'm sort of a fan. Anyways, the ISO continues to knock it out the park with these badass crossover performances, this one included. 
Hilbert Circle Theater, 45 Monument Circle, prices vary, all-ages
3. John Mulaney
Jan. 14, 7 p.m., 10 p.m. Hopefully you planned ahead if you wanted to see Mulaney in Indy as both his Sunday shows are sold out. You can always watch his Netflix specials if you weren't able to snag a ticket, or camp outside ONC in the hopes of scalping a ticket for what is sure to be an above face-value price. 
Old National Centre, 502 N. New Jersey St., SOLD-OUT, all-ages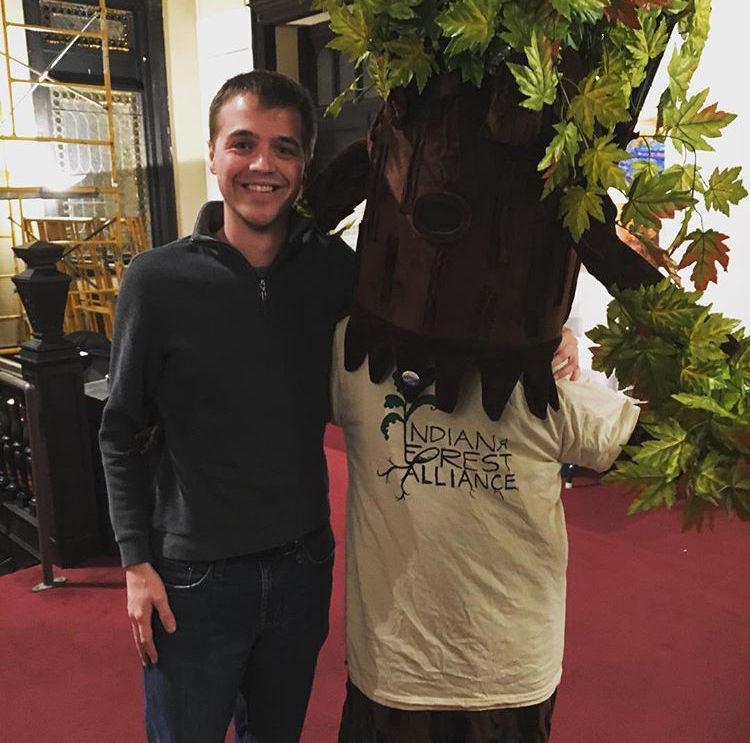 4. Wild & Scenic Film Festival
Jan. 14, 5:30 p.m. If the above photo doesn't give it away, I attended this event once before -- and would recommend it to fans of nature and/or short films. I'm also a big fan of trees so you better believe I was taking a photo with the walking tree. Nine short films about the planet's natural resources and the people striving to protect them will be shown. 
Buskirk-Chumley Theater, 114 E. Kirkwood Ave. (Bloomington), $25, all-ages
5. 27th Annual MLK Jr. Holiday Celebration
Jan. 12, times vary. This year marks the 50th anniversary of Dr. King's assassination. Multiple events will take place over the course of the weekend leading up the Memorial Day. On Friday, a Legacy March from Monument Circle to the Statehouse will lead into the annual event celebrating Dr. King's life and work.  
Indiana State House, 200 W. Washington St., FREE, all-ages
Jan. 14, 4 p.m. I was recently gifted an N64 (LUCKY ME, RIGHT?) and several games as well (EVEN LUCKIER ME!) including 007 Goldeneye. I haven't had time to sharpen my skills (it's been like 10 years, yo) but if you think you're the best shot in the town, get to Tappers on Sunday. Oddjob not allowed, cheaters. PSA: Upcoming Blitz tournament. 
Tappers Arcade Bar, 501 Virginia Ave., FREE (as long as you buy a beer), 21+ 
Jan. 13, 8 p.m. "Handlebars" was my jam back when the neighborhood guys and I were, you guessed it, riding our bikes without using handlebars. Their latest album No Enemies, released May 2017, had been in the works since 2015. The project's theme is quite relevant in today's politically charged times with many of the songs talking about protesting/resistance. 
The Hi-Fi, 1043 Virginia Ave. Ste. 4, $18, 21+
8. Afriye We-kandodis: Telling Our Stories to Be Free
Jan. 13, 3 p.m. Join artists featured in Sister Song for a discussion about how the project developed and what it means to become whole through the process of making art that represents their own births. Dan has more on this here. 
TubeFactory Artspace, 1125 Cruft St., 
9. Fountain Square Brewery's 6th Anniversary Party
Jan. 12, 7 p.m. I've had my fair share of Hop For Teachers over that time period. It's also a celebration of their 1,000th batch and they'll appropriately have new brews, local food, tunes from Mutts, Brother 'O Brother and Heartland Heretics and more. 
1301 Barth Ave., FREE, 21+
Through Feb. 3, times vary. It's opening weekend once again at IRT as this "inspiring American classic" takes the OneAmerica Stage. 
Indiana Repertory Theatre, 140 W. Washington St., prices vary, all-ages