June 17, 3 p.m. After a 12-year hiatus, this event featuring the best food and beer Broad Ripple has to offer is back. Expect more than 20 local vendors, a kids zone, live music from Rod Tuffcurls and the Bench Press, The Easthills and more. 
Various locations in Broad Ripple, $7, all-ages
June 17-18, times vary. The oldest juried art fair in Central Indiana welcome more than 270 artists from across the nation to Downtown Indianapolis. It's the perfect opportunity to get a last minute Father's Day gift.  
FREE, all-ages
3. Brickyard Vintage Racing Invitational
June 16-18, times vary. May might be over, but that doesn't mean the Racing Capital of the World is idle. IMS plays host to hundreds of the world's finest vintage cars this weekend. There are several different races so you'll be able to pick and choose which cars you want to watch make laps. 
Indianapolis Motor Speedway, 4790 W 16th St., prices vary, all-ages
4. Independent Music + Art Festival
June 17, noon. Coyote Talk, Bonesetters, Spissy and at least 10 other acts take the stage at this festival honoring local musicians and artists. Couldn't find a Father's Day gift at Talbott Street? With more than 100 vendors, the INDIEana Handicraft Exchange offers you a stellar second chance to do just that. 
Harrison Center for the Arts, 1505 N Delaware St, FREE, all-ages
5. Marion County Fair Opening Night
June 16, 5 p.m. I'm a huge fan of Twiggy (the water skiing squirrel). Peep Twiggy doing the damn thing below. One elephant ear, please. 
June 16-18, times vary. It's no Wimbledon but it is a chance to watch professionals including former world No. 7 Mardy Fish and top-ranked collegiate players take the court in a competitive setting. This will fulfill your neck exercise requirement for the summer.   
Woodstock Club, 1301 W. 38th St., prices vary, all-ages
June 18, 7:30 p.m. Eighties babies rejoice, Jordan Knight is coming back to town to sweep you off your feet. And with openers like Paula Abdul and Boyz II Men this is a can't miss throwback show. 
Bankers Life Fieldhouse, 125 S Pennsylvania St, prices vary, all-ages
8. 13th: Community Screening and Panel Discussion
June 16, 6:30 p.m. Via Sam Watermeier's piece earlier this year: "Director Ava DuVernay's Oscar-nominated documentary, 13th, opens with a disturbing fact: Our country makes up five percent of the planet's population, but it holds 25 percent of the world's prisoners — 40 percent of which are African-American. Named after the 13th Amendment, the film explores the racism running rampant in the criminal justice system and the perpetuation of slavery through mass incarceration."
Brookside Community Church, 1035 N Olney St, FREE, all-ages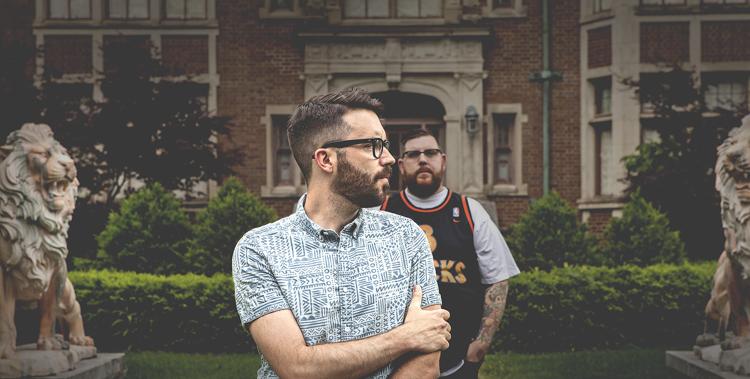 June 16-18, times vary. I tend to send people south to Bloomington when including events outside the Circle City, but this film fest is a great reason to head in the opposite direction. Meet the directors, actors, and writers who have produced some of the best movies of the year, and see their films before they hit theaters. 
437 E Berry St. (Fort Wayne), prices vary, all-ages
10. B.o.B
June 16, 9 p.m. Airplanes was a banger. But Bobby Ray believes the Earth is flat. You win some you lose some.  
The Vogue, 6259 N. College Ave., $30, 21+