1. The Firebird
Feb. 16, 7:30 p.m. I've never been to a ballet before which might have to change soon given all the rad events being put on by Indy's ballet companies. This is the professional debut for Indianapolis Ballet, which has been in the works for more than a decade. Dan's got a chat with artistic director Victoria Lyras about that and more in this week's issue. 
The Toby at Newfields, 4000 N. Michigan Road, prices vary, all-ages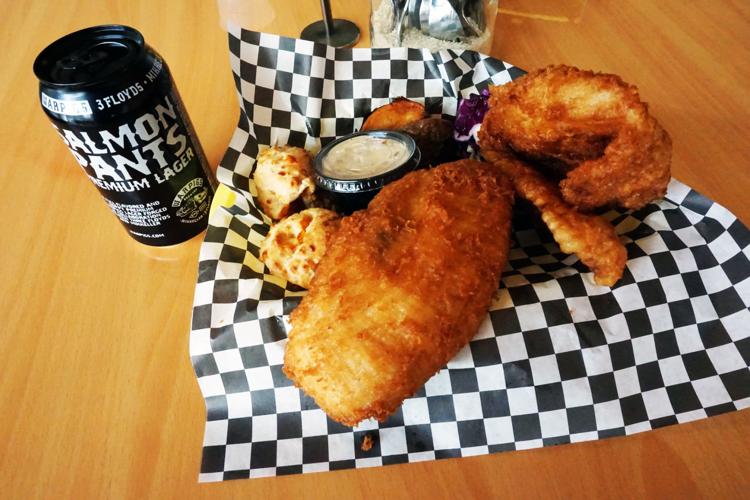 Feb. 16, 4 p.m. My taste are buds are finally starting to come around to fish at the same time as Love Handle begins this new tradition, lucky me. Well that and I'm pretty hungry while writing this. The need-to-know: Fish options are skate, trout or smelt, as well as a shrimp roll option, which all come with little cheddar biscuits, red cabbage slaw and fried potatoes. Yep, see ya there. 
Love Handle, 877 Massachusetts Ave.
Feb. 16, 8 p.m. S.M Wolf and Sweet Poison Victim jump on the bill to round out a stacked local lineup celebrating ByBye's Metamorphasize. Kyle's feature on the Indy-rockers is a necessary read before Friday's show. 
The Hi-Fi, 1043 Virginia Ave., prices vary, 21+ 
Feb. 16-17, 7:30 p.m. See above note about ballet companies and rad events. All the dances will be related to pop music icons including Elvis, Queen, Red Hot Chili Peppers, plus flying cupid aerialists, and, of course, beer. 
Athenaeum, 401 E. Michigan St., prices vary, 
Feb. 16, 7:30 p.m. The 2017 American Pianists Awards winner and University of Indianapolis artist-in-residence will perform a solo repertoire by Chopin followed by Bach's Concerto in D Minor with the UIndy Chamber Orchestra.
University of Indianapolis, 1400 E. Hanna Ave., FREE, all-ages
Feb. 17, noon. As part of Art & Soul 2018, the Iibada Dance Company will perform 'Dance Is One Language', a journey around the world celebrating various traditional styles of dance.
Indianapolis Artsgarden, 110 W. Washington St., FREE, all-ages
7. Sinking Ship's 7th Anniversary
Feb. 17, all-day. I'd show up just because I haven't had their star tots in ages, but there are other reasons to drop by the SoBro bar this weekend too. The first reason being they'll have speciality beers on tap. The second and more entertaining reason is that they're hosting their first IFPA Pinball Tournament. Yep, a sanctioned pinball tourney. Get your flipping fingers ready. 
4923 N. College Ave., FREE, 21+ 
Feb. 16, 9 p.m. I included this a few weeks ago, or at least I think I did, but this iteration of the show has a special place in my Grinch-sized heart — it's Valentine's (weekend) after all. That's because NUVO's badass seller of all things food weeks Jessie Davis is one of two judges. Dress up in a full body taco costume and shout outs will be in order. 
White Rabbit Cabaret, 1116 Prospect St., $12, 21+ 
9. Valentine Date Night Pop-Ups
Feb. 16, 7 p.m. For couples with artistic ability. Classes include Glass Heart, Robert Indiana's LOVE Printmaking, Wheel Throwing and more. Ticket prices get you a goody bag, drinks, snacks, a raffle and the chance to prove you're a better artist than your significant other. 
Indianapolis Art Center, 820 E. 67th St., prices vary, all-ages
Feb. 17, 11 a.m. I'm most certainly ready for winter to be over, but if you're not, then this is event for you. Carriage rides, ice sculptors and other wintery things I don't want to think about for any longer than I have to. 
Clay Terrace, 14390 Clay Terrace Blvd. (Carmel), FREE, all-ages