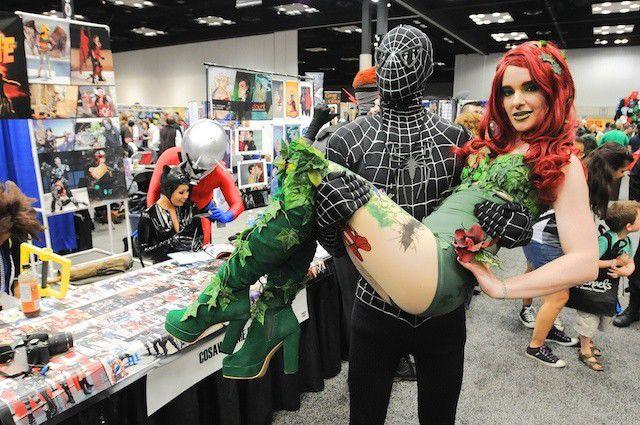 1. Indy Pop Con
July 7-9, times vary. Founded by a group of Indy geeks — their words, not mine — this three-day convention combines pop culture panelists, comics, video games, merchandise, crazy costumes and much more for an unforgettable experience. Let your inner geek roam free.
Indiana Convention Center, 100 S Capitol Ave, prices vary, all-ages
2. Indy Crit
July 8, 9 a.m. What's better than riding your bike in Downtown Indy? Watching someone else ride their bike in Downtown Indy, of course. And if you haven't noticed, Monument Circle is the place to be this summer. Indy Crit benefits Freewheelin' Community Bikes, which serves kids in the Indy area.  
Monument Circle, FREE, all-ages
July 8, noon. Gluestick 2017 will feature between 50 to 60 zinesters selling and showing off their work, with workshops and live music performances also taking place throughout the day. What's a zine? Find out here.
Various locations in Irvington, FREE, all-ages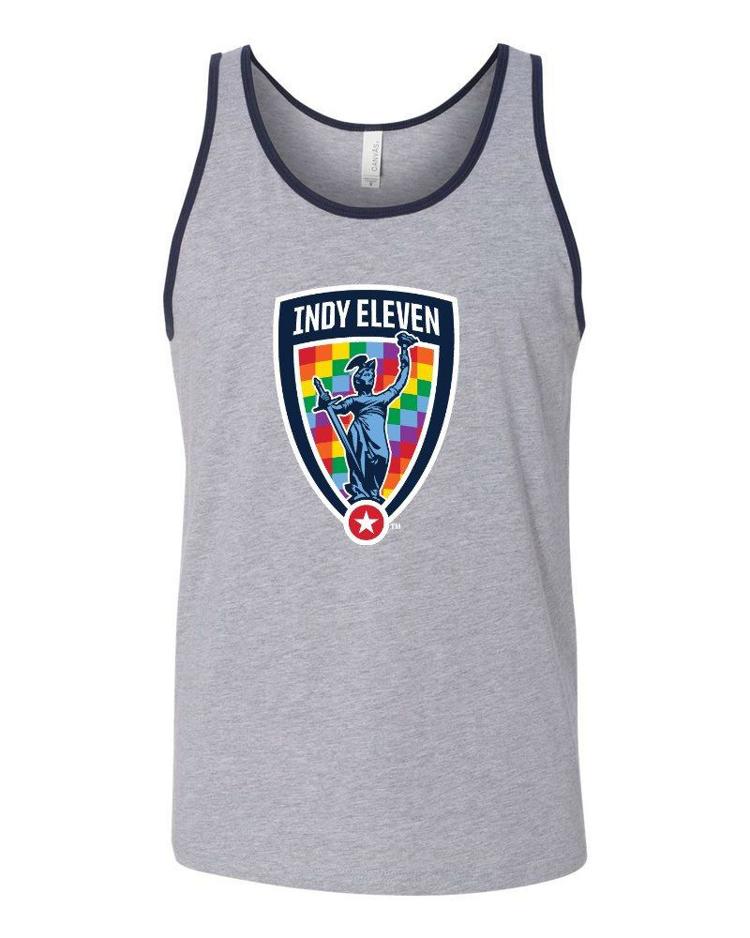 4. Indy Eleven vs. New York Cosmos
July 8, 7:30 p.m. A rematch of the 2016 NASL Championship where the latter defeated the former in penalty kicks. It's Pride Night, and you'll be able to snag the exclusive tank (right) and a ticket for $30. 
Michael A. Carroll Stadium, 1001 W. New York St., prices vary, all-ages
July 7, 5:30 p.m. Other than the name being fucking awesome, the ceramic work exploring this year's theme of "prehistoric fish" will be equally awe-inspiring.
Fountain Square Clay Center, 950 Hosbrook St. Studio A, FREE, all-ages
July 7, 10 a.m. Start your weekend early or take an extended lunch break to support Indiana businesses at this one-of-a-kind farmers market-style event. Nearly 100 Indiana Grown members will line up around the Circle to provide Hoosiers a chance to learn where their food comes from, sample homegrown products and celebrate Indiana Grown's second anniversary. 
Monument Circle, FREE, all-ages
July 8, 6 p.m. More than a dozen locals bands — Saint Aubin, Brother O'Brother and 3 AM Blues Band to name a few — play the third iteration of this fest, which benefits Indy domestic violence nonprofits like The Coburn Place, The Julian Center, The Indiana Coalition Against Domestic Violence, and the Eskenazi Center for Hope. 
The Hi-Fi, 1043 Virginia Ave., $10, 21+ 
8. Indiana Black Expo Film Festival
July 8, 11 a.m. Highlighted by the screening of Maya Angelou: And Still I Rise, with a panel discussion taking place immediately following the film, this event gives emerging and independent filmmakers a platform to show their work. 
Indianapolis Museum of Art, 4000 Michigan Road, FREE, all-ages
July 9, 7 p.m. Who could forget "Semi-Charmed Life," "How's It Going to Be" and "Jumper?"
Farm Bureau Insurance Lawn, 801 W Washington St, prices vary, all-ages
July 7, 10 p.m. This interactive show pits audience members against each other in games inspired by classic TV game shows such as 10,000 Pyramid, The Bachelor and Deal or No Deal.