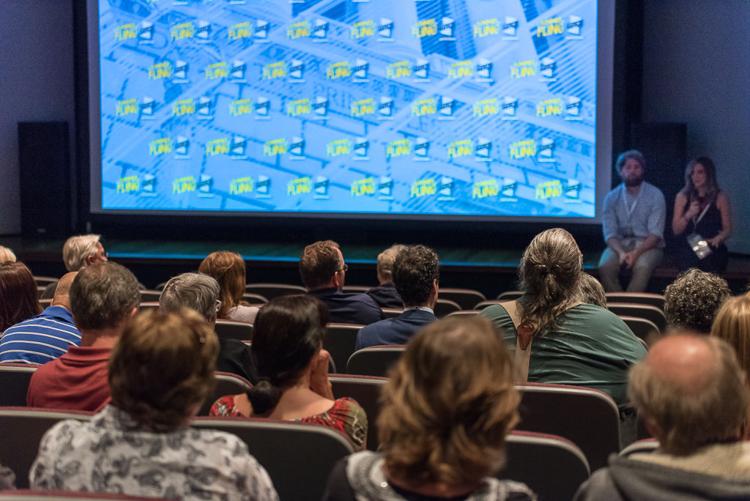 Through July 23, times vary. The 10-day festival wraps up this weekend. Peep our reviews here before attending one of more than a dozen films showing at the IMA. 
Indianapolis Museum of Art, 4000 Michigan Road, prices vary, all-ages
2. 37th Annual Sonny Thompson Memorial
July 22, 9:15 p.m. It's Hall of Fame night out at the Speedrome where there's a 100 percent chance you'll see a collision during this highly-entertaining form of racing. Never been to a figure-8 race before? This 100-lap feature race is a great time to change that. 
Indianapolis Speedrome, 802 S Kitley Ave, prices vary, all-ages
3. 400 Fest
July 21-22, 7 p.m. Think the Snake Pit but in July, and before the race, not during it. Cheat Codes, Major Lazor and Mac Miller take the IMS stage on Friday; DNCE, Pretty Lights and The Chainsmokers perform Saturday night. Party hard.
Indianapolis Motor Speedway, 4790 W. 16th St., prices vary, all-ages
July 22, 4 p.m. From this week's piece on the Museum of Pyschphonics move: "Saturday's event will include a talk with museum architect Kipp Normand; reading by Face a Face; an exploration of science fiction themes of black history in Afrofuturism; and a Black Panther and Wakanda discussion led by poet and professor Mitchell L. H. Douglas." 
1043 Virginia Ave. Ste. 208, FREE, all-ages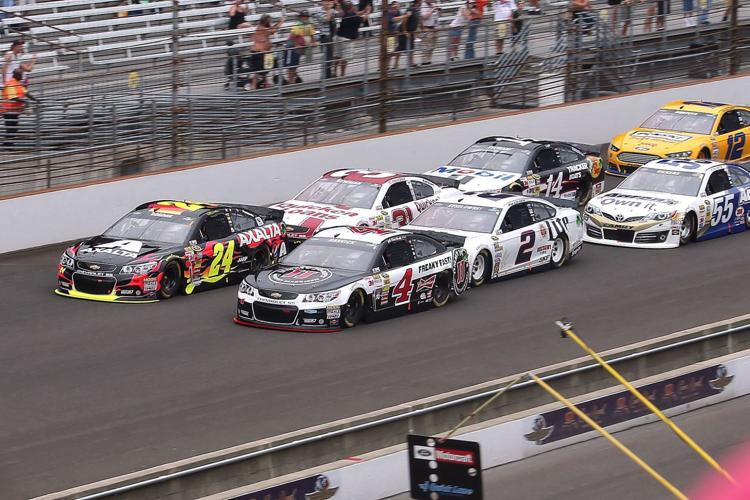 July 23, 2:30 p.m. The not-so-famous cousin of the Indianapolis 500 returns to IMS for the 24th time this weekend. NASCAR switched to a new stage race format this year, which has brought some much-needed excitement back to the sport. Hothead Kyle Busch won last year, will he kiss the bricks again this year? 
Indianapolis Motor Speedway, 4790 W. 16th St., prices vary, all-ages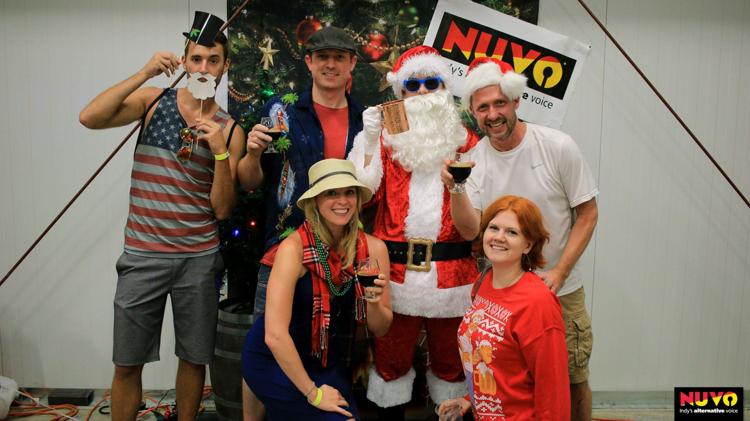 July 22, noon. Santa is making his way to Dorman Street for Flat12's bi-annual release of Pinko, a Russian Imperial Stout. Trump Jr. and President Trump himself might stop by to have a pint in honor of their Russian comrades. 
Flat12 Bierwerks, 414 N. Dorman St., $20, 21+ 
7. Legends in the Making Preseason Party
July 22, 7 p.m. If you haven't heard, The Children's Museum is expanding. Colts quarterback Andrew Luck will be on site to give the keynote address during this fundraising event for the museum. But for the little ones there's a ton of great activities including batting practice with Indianapolis Indians' Rowdy, a free throw competition, a slap shot activity with Indy Fuel's Nitro, face painting, balloon twisting and much more. 
The Children's Museum of Indianapolis, 3000 N. Meridian St., $50, all-ages
8. Raiders of the Lost Antique
July 22, 11 a.m. At this new Near Eastside event, Hoosiers will be able to explore and get to know six different antique shops all while participating in a fun game of antique bingo. Just don't get lost... 
Various locations, FREE, all-ages
July 21, 10 p.m. The trippy psytrance producers released a new album in January, but they've got 20 years of music making experience under their belt, so expect a wide-range of rad tunes and eye-opening visuals to match. Local DJs Cam Miller, The Dub Knight and Rudy Kizer provide support. 
The Vogue, 6259 N. College Ave., $25, 21+ 
10. 8-Hour Dream Endurance Race
July 22, noon. Approximately 7 hours and 45 minutes longer than I wish to run on any given Saturday. Last year's winners ran 47.8 miles (male) and 42.74 miles (female), which is amazing and something that earns them the title of complete badass, in my opinion. 
Butler University, 4600 Sunset Ave., $85+