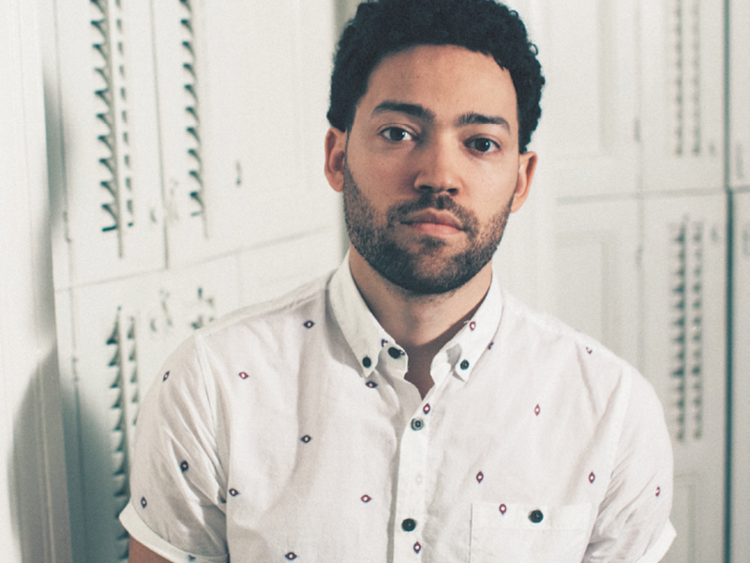 Sept. 23, 3 p.m. This annual events once again closes out the week-plus of Indy Jazz Fest festivities taking place throughout the city. 14 different acts, including Taylor McFerrin (pictured above), perform on two different stages with loads of tasty Yats and drinks also on hand.
Corner of 54th St. and College Ave., prices vary, 21+
Sept. 23, 11 a.m. I was living just north of Rocky Ripple when this event took place last year, so I decided to drop by and check it out. Finding parking was quite a mess, but the fest has a little bit of everything. More than 80 artists booths, a children's area, drum circle, food trucks, live music from six different bands and more. 
Hohlt Park, 840 W. 53rd St., FREE, all-ages
3. Conner Prairie Corn Maze Opening
Sept. 23, regular museum hours. New this year, the maze offers two different paths for you to test your abilities on, the longer of the two taking about an hour to complete. That is if you don't get lost. How many corn stalks do you think make up the seven acre maze? 
13400 Allisonville Road (Fishers) $5 + museum admission, all-ages
4. Internet Cat Video Festival
Sept. 23, 8 p.m. As I type this blurb, my recently adopted kitten swipes at my fingers, and it's all fun and games until he accidentally sends a few tweets for me. Anyways, join other feline fanatics at the IMA this weekend to watch a curated collection of cat clips. Unfortunately local cat celebrity Lil Bub had to cancel  
Indianapolis Museum of Art, 4000 Michigan Road, prices vary, all-ages
5. Circle City Classic weekend
Sept 22-23, times vary. On Friday, longtime Indianapolis Colts linebacker Robert Mathis will be honored at the Coaches Luncheon, as well as a pep rally and cabaret. Saturday kicks off with a parade with celebrities, floats, marching bands and more. Kentucky State University and Central State University take the field at 3:30 with a post-game concert featuring Jeezy taking place right after the clock runs out. 
Various locations Downtown, prices vary, some all-ages, some 21+ 
Sept. 23, 10 a.m. Experience the sights, sounds and tastes of the West at this family festival. Try authentic chuckwagon grub, pan for gold, see a blacksmithing demonstration, compete in a stickhorse rodeo and enjoy live music and games. 
Eiteljorg Museum, 500 W. Washington St., FREE for members, included with admission for non-members, all-ages
Sept. 24, 5 p.m. The Kurt Vonnegut Library kicks off their annual Banned Books Week festivities with a discussion on censorship in the publishing industry. Long-time IBJ publisher Mickey Maurer discusses his experiences with censorship, how it affects the publishing industry, and what this means for your First Amendment rights. We've got more coverage of the upcoming week here. 
340 N Senate Ave, FREE, all-ages
8. Indianapolis Chinese Festival
Sept. 23, noon. A huge celebration of Chinese culture with great food entertainment and various cultural activities. And now I'm hungry. 
Wood Plaza at IUPUI, 750 W New York St, FREE, all-ages
9. Carmel International Arts Festival
Sept. 23-24, 10 a.m. More than 130 juried artists exhibiting in watercolor, oil, 2D, jewelry, photography, 3D, wood, sculpture, pottery and more will be part of this 12th annual Carmel event. 
Carmel Arts & Design District, E Main St at N Rangeline Road, prices vary, all-ages
10. Pork 'n Waffles: Goose Brunch
Sept. 24, 10 a.m. I'm including this because it sounds delicious, is something that I wish to try and I'm hungry. A Belgian Waffle topped with spice-brined pulled pork and stone fruit compote. Get in my belly. 
Goose the Market, 2503 N Delaware St, $10, all-ages