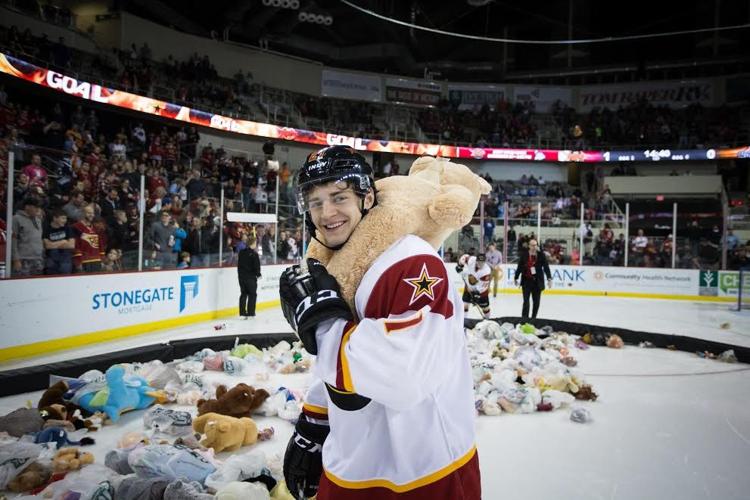 1. Indy Fuel vs. Wichita Thunder
Dec. 9, 7:35 p.m. Teddy Bear Toss night returns to the Coliseum! How's it work? It's simple: Fans attending Saturday's game are encouraged to bring one, two, or as many stuffed animals as they wish. Then, when the Fuel score their first goal of the game — cross your fingers they don't get shut out — fans fling their animals onto the ice. Players then skate around and collect the stuffed animals and personally donate them to the local Christmas Toys for Tots program. 
Indiana Farmers Coliseum, 1202 E. 38th St., prices vary, all-ages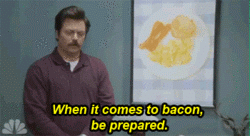 Dec. 8, 8 p.m. Unfortunately for our beloved Parks and Rec funnyman, Indy Bacon Week was last month. Nonetheless, I'll guarantee your sides will hurt from laughing during his set at the ONC this weekend. 
Old National Centre, 502 N. New Jersey St., prices vary, all-ages
3. Benny Sanders artist reception
Dec. 8, 7 p.m. Not familiar with Sanders work? Grab this week's NUVO, it's on the cover. It'll also be on display at Pioneer Friday night. Pravada (10:45) and Wax Fang (11:45) will perform. 
Pioneer, 1110, Shelby St., FREE, 21+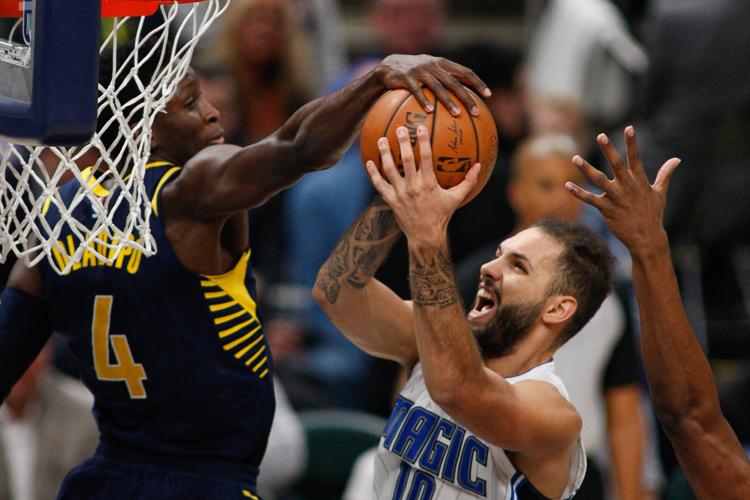 Dec. 8, 7 p.m. The red hot Cavs, having not lost in nearly a month, come to town for first of two times this season. They've won 13 straight games dating back to Nov. 9. Propelled by strong play from newcomer Victor Oladipo the Pacers find themselves in the playoff discussion early on in the season. Read why Jon says you should stop sleeping on the 'Cers.  
Bankers Life Fieldhouse, 125 S. Pennsylvania St., prices vary, all-ages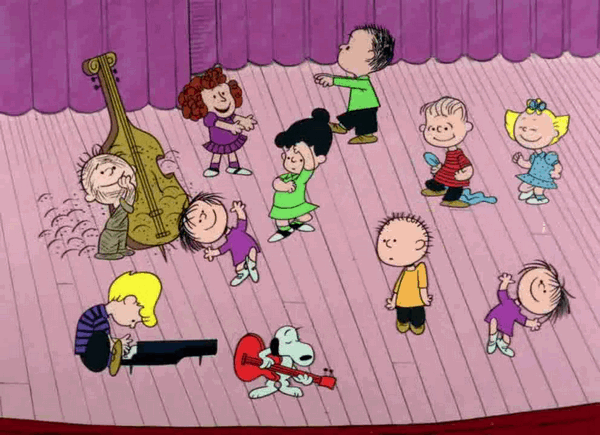 5. A Charlie Brown Christmas live on stage
Dec. 10, 1 p.m., 4 p.m. Linus fan club where ya at? The animated TV show comes to life on the Clowes stage featuring famous characters Charlie Brown, Snoopy, Lucy, the aforementioned GOAT and the rest of the Peanuts gang. 
Clowes Memorial Hall, 4602 Sunset Ave., prices vary, all-ages
6. Katy Perry
Dec. 9, 7:30 p.m. Can't say I'll be one of the thousands to witness this, but Perry brings her latest album Witness to Bankers Life, which has been a hot place for concerts in 2017. 
Bankers Life Fieldhouse, 125 S. Pennsylvania St., prices vary, all-ages
7. Printtext's Final Anniversary Party
Dec. 8, 6 p.m. The Northside store known for its unusual periodicals is closing on Dec. 15, but not before throwing one more party. Celebrate four great years with pie, punch, people, and, of course, periodicals. We'll miss you, print-loving friends. 
652 E. 52nd St., FREE, all-ages
8. Spoon
Dec. 8, 8:30 p.m. This is one of those bands that I know I know a few of their songs but I have to look 'em up on Spotify to remember said songs. When doing this, I was reminded that Inside Out was used for a Squarespace ad on Spotify which I've heard forking 1.7 bazillion times over the past year. That's because I've listened to around 45 days of music on Spotify this year. Safe to say I should drop the $100 or whatever it is and get the Premium. 
Old National Centre, 502 N. New Jersey St., prices vary, all-ages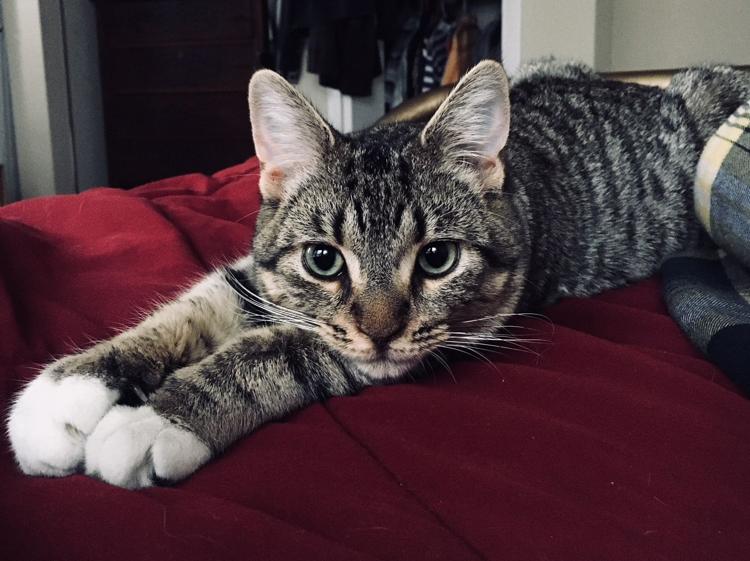 Dec. 9, 1 p.m. Oh would ya look at that, another opportunity for me to show you a picture of my kitten. Pics cost $10 and all proceeds go to FACE Animal Clinic.
City Dogs Grocery, 884 Mass Ave., all-ages 
Dec. 9, noon. There's nothing like day drinking in the elf onesie that's been sitting in your closet since last year's bar crawl. 
Brothers, 910 Broad Ripple Ave., prices vary, 21+