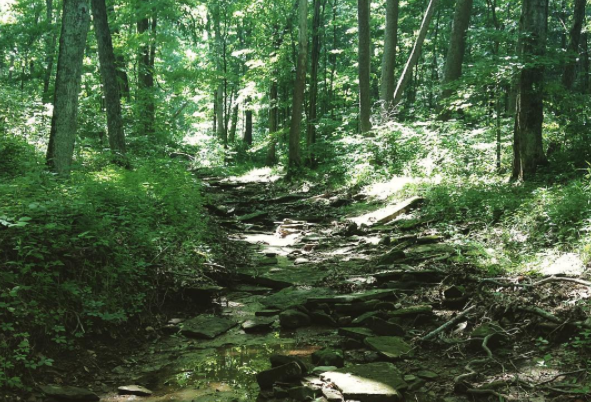 If you needed extra motivation to get outside this weekend, this is it. All Indiana state parks and state forest recreation areas will be free on Saturday Sept. 30 for National Public Lands Day, the nation's largest single-day volunteer effort for public lands.
Volunteer opportunities include trail work at Raccoon State Recreation Area, Turkey Run State Park and Brookville Lake, invasive plant removals at Brown County (pictured above), Spring Mill and Ouabache state parks, and river cleanups at O'Bannon Woods and Tippecanoe River state parks.
While Hoosiers are encouraged to volunteer, it's not a requirement for free park admission. 
After an abnormal heat wave to begin the fall season, temps reached the 90s back-to-back days this week, it seems Mother Nature has decided to cooperate and bring us some sweater weather. 
Local weatherpersons say it's going to be 70 degrees and sunny on Saturday, so you have no excuse not to pack a lunch and get outdoors. 
Looking for more fun fall ideas? Peep our Fall CityGuide for events taking place around the state over the next month or so.