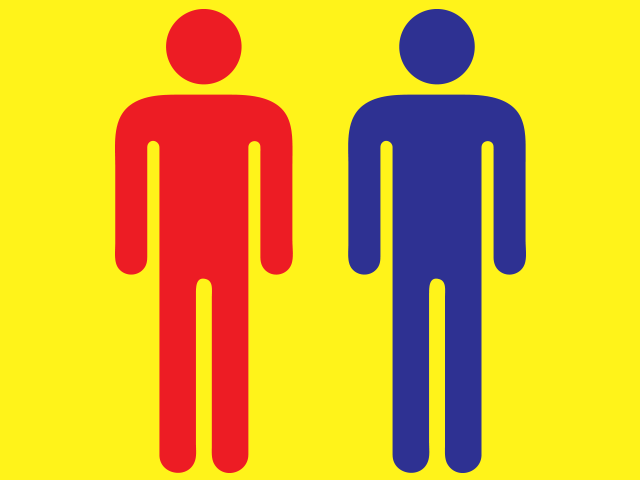 I'm wondering about the application of the term "bear" to a straight man, such as myself. I'm a bigger guy with a lot of body hair and a beard. I love that in the gay community there is a cute term for guys like me reflecting body positivity. For us straight dudes, however, being big and hairy means getting thought of as an ape — big, dumb, smelly oafs.
While I can be dumb, smelly, and oafish at times (like anyone), I'd also like to have a way to describe myself that is masculine yet attractive. Bear is a great term, but I'm concerned about being insensitive in appropriating it.
I haven't asked my gay/bear friends about it (though they've referred to me as a bear on occasion) because I'm afraid I won't get a straight answer (no pun intended). Would it be okay for me to refer to myself as a bear or, as a highly privileged straight cis male, do I need to accept the fact that I can't have everything and maybe leave something alone for fucking once?
Hetero Ape Inquiring Respectfully, Yup
"If you want to be a bear, BE A BEAR!" said Brendan Mack, an organizing member of XL Bears, a social group for bears and their admirers. "DO YOU! There isn't anything appropriative about a straight guy using the term 'bear' to describe himself — it's a body type, it's a lifestyle, and it's celebrating yourself. Gay, straight, hairy, smooth, fat, muscled — bear is a state of mind. It's body acceptance. It's acceptance of who you are. So if you want to be a bear, WELCOME TO THE WOODS!"
Matt Bee, the promoter behind Bearracuda Worldwide, seconded Mack. "The term 'bear,' like any other animal descriptor, is a pretty playful one to begin with. Please, by all means, use it and any other well-meaning word to describe yourself!"
I'm a mid-20s, above-average-looking gay dude into spanking guys. The weird thing is, the only guys I can find to spank are straight. It's not that they're closeted — most of them go on to have girlfriends, and that's when we stop — and they make it clear they don't want anything sexual to happen. No complaints on my end! But why don't they want a woman spanking them?
Seriously Perplexed And Needing Knowledge
How do you know their new girlfriends don't start spanking them when you stop? And how do you know they aren't closing their eyes and imagining that you're a woman when you're spanking them? And how do you know they're not bi — at least where spankings are concerned? (Also: There are tons of gay guys out there into spanking, SPANK. So if you aren't finding any, I can only conclude that you aren't looking.)
On the Lovecast, the robots are making your porn!: savagelovecast.com.