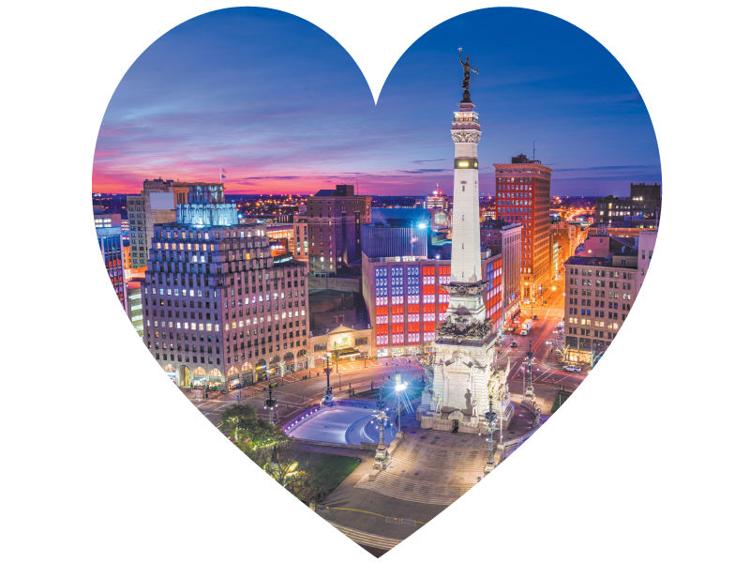 [Editor's note: This story was originally published in January, 2018.]
When NUVO's editors sat down to brainstorm the first issue of 2018, we considered writing something resolution-based, of course. Something about how this is the year we're really going to change. The year we'll do something totally new.
Then we realized, well, we're really pretty lucky to bring all the stuff from 2017 in Indianapolis along with us into a new year. There's a lot of stuff about our shared city we would never change. New year, new us? Nah — new year, same us.
So, we set about documenting some of our favorite things we brought into 2018 from Indy's history, old and new. And we asked all of NUVO's staff. And the list grew. And then we asked readers on social media to weigh in. And it grew even more. Suddenly we had 150 reasons we love living in the Circle City, from shared experiences — sunrise on the Coke lot — to individual pieces of artwork at the IMA, and on and on. (And no, this list isn't in ranked order, friends. Not everything is about being #1. Settle down.)
So maybe we accidentally wrote a resolution cover story after all. We resolve to check off what we haven't done, seen, explored, tasted or touched on this list in 2018. We resolve to treasure what's great about Indy more often. We resolve to introduce more people to the best parts of the Hoosier state. And we resolve to keep making it even better.
Happy New Year!
— NUVO Editors
1 // Redevelopment efforts by Midtown, Inc., Indy Parks and Rec and Indianapolis Parks Foundation brought Indy's best new playground to the now-verdant green of Tarkington Park, right across from the NUVO offices. Now, we just need a coffee shop
2 // Drive north from the Circle up Meridian Street, and you're basically taking an unofficial tour of some of Indy's most prolific non-profits
3 // Indianapolis White Castle #3, built in 1927 and just waiting for an enterprising young gentlewoman to take over as a bookstore
4 // The best pair of dart boards in town at the Wellington
5 // The art in the Indianapolis International Airport including "Dream" by Derrick Carter, featuring portraits of African-American icons
6 // Scottish Rite Cathedral, built from 1927-1929 at a cost of $2,500,000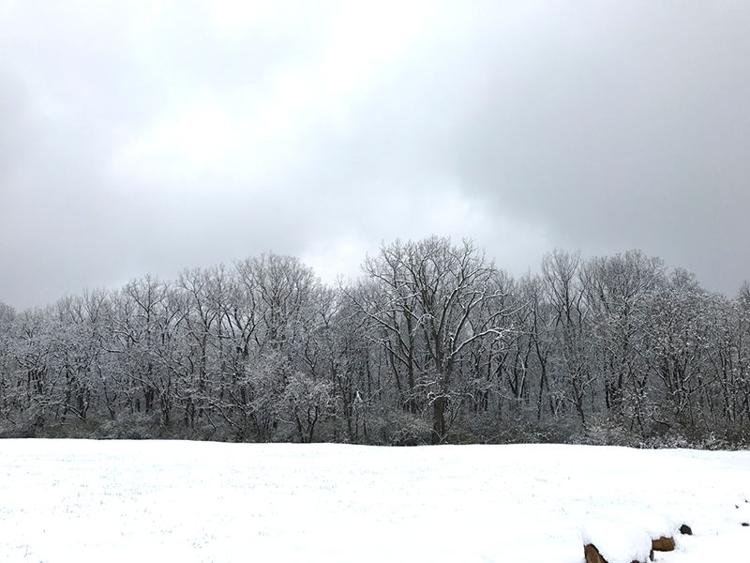 7 // The old-growth trees of Crown Hill Cemetery's North Woods
8 // The world's greatest single day sporting event, The Indianapolis 500
9 // An afternoon spent toodling on the Indianapolis Cultural Trail, preferably on a yellow Pacers bikeshare bike
10 // 100 Acres at Newfields, specifically the Park of Laments
11 // The Public Collection features cool art and free books. What else could a city need? Crank the wheel on The Public Collection outside the City Market for an extra interactive experience or check out the features by The Alexander at CityWay or the Southwest Corridor of the Indianapolis Cultural Trail when you need to sit and read a while with your new book.
12 // Continuous loving updates of Andrew Luck's shoulder, plus random Luck-sightings at the Goose the Market. We miss you, Andrew.
13 // The ever-growing and always exciting restaurant and bar scenes; love the newbies and keep returning to the oldies
14 // We're surrounded by so many wonderful farmers who produce quality, thoughtful produce to supply our restaurants and our homes. Join a CSA and eat better today.
15 // The urban gardening community that has become a popular and important part of our culinary culture here in Indy, with many of them helping fight our battle against food deserts
16 // The Arts Council of Indianapolis's High Art Program, which places the images of your favorite Indianapolis artists up on billboards all around the I-465 loop.
17 // With all the major retail coming our way, Chicago doesn't have the same pull it once did
18 // Union Brewing Company, conveniently located right off the Monon so you can cool off with a craft beer after your bike ride
19 // The monuments north of the circle are best at night when they're all lit up. Did you know we're second only to Washington, D.C. in number of war memorials within city limits?
20 // Central Library, especially the Nina Mason Pulliam Special Collections Room where you can get a bird's eye view of Downtown Indy while taking a break from whatever you were doing before
21 // All the cons -— Gen Con, Pop Con and Comic Con — bringing all the nerd stuff to Indy
22 // The Harrison Center, formerly the Harrison Center for the Arts, for their First Friday receptions/open houses/events that could be described as four-ring circuses in the best way possible. (Don't forget the free food usually available for patrons to munch on.)
23 // The Red Key, the best place in Indy to get some literary ambience with your beer, especially if Dan Wakefield happens to be at the bar
24 // The cream-filled chocolate long johns from Long's Bakery. Best to start your morning on a sugar high. It's basically dessert for breakfast. For those on a diet: enjoy the whiff of donuts from a rolled-down car window on 16th St. heading East
25 // The Landmark for Peace Memorial, which pays tribute to both Martin Luther King Jr. and Robert Kennedy, reminding us that this country has had great leaders in the past and just might again after the Trump administration horrorshow is over
26 // The most loyal fans in the Circle City, The Brickyard Battalion can be heard belting out lyrics to their chants whether it's pouring down rain or 100 degrees out. The Indy Eleven's official supporters group packs the stands win, loss or draw.
27 // A living mascot like Butler Blue III is hard to find these days and we're lucky to have one in Indy. While all dogs are good dogs, Blue III might be the best.
28 // The names of every single skater on the Naptown Roller Derby squad
29 // Lance Stephenson and his antics. Whether he's blowing in Lebron's ear or dancing his way down the court, Stephenson is pure entertainment on the court
30 // Victor "This Is My City" Oladipo has provided a much-needed spark for the post-Paul George Pacers. Thank you, Victor.
31 // When Myles Turner blocks a shot and Pacers announcer Quinn Buckner says "smothered chicken"
32 // Domantas Sabonis and his Pacers fan favorite nickname "Saboner"
33 // Take a stroll along The Canal Walk on a beautiful sunny summer day and you might find yourself apartment-shopping alongside it
PG's return was an otherwise entertaining game marred by hot takes and mean-spirited intentions. 
34 // International Marketplace Coalition, at Lafayette Square, where you can pick up a passport to Indy's best global cuisine and get 10 percent off at participating restaurants on the Far Westside
35 // Maybe you found Heidelberg Haus & Bakery after getting off at the wrong exit. Maybe you know about it because you live in Lawrence. Maybe you need to get their pork chop and potato salad
36 // La Revolucion. Why haven't you tried the Tacos de Papas at this stylish Fountain Square nightspot? Is it because you binge order at the Taco Bell drive through to satisfy your midnight cravings?
37 // Circle South Gallery is the gallery that proved in 2017 that the visual arts are still alive in Fountain Square
38 // The Duo's salad bar, consistently the freshest, cheapest spot to eat all your rainbow veggies in town
39 // The dinosaurs at The Children's Museum, especially when they're wearing fancy, holiday-related hats
40 // The Kurt Vonnegut and Mari Evans murals overlooking Mass Ave will give you a sense of Indy's literary history without evoking the ghost of James Whitcomb Riley
41 // The First Church of Cannabis where one day, god willing, we will be allowed to do more than just pray
42 // A heaping slice of sugar cream pie at Locally Grown Gardens, where Indiana's state pie is done perfectly
43 // A night of local beers and retro gaming at Tappers Arcade Bar is where you can act like you're Mad Max and get that high score on Dig Dug
44 // The book selection at Indy Reads Books is ever-changing and the staff suggestions always take you on a literary journey
45 // Picnic time in Fort Harrison. Find yourself a shaded spot, lay out your flannel blanket and sip on some Easley wine, and munch on sammies and cheese from Goose the Market
46 // At the weekly bluegrass and Irish jam nights at McGinley's Golden Ace Inn, you grab a Guinness, a shot of Jameson, a burger and start clapping along
47 // Snuggling up with a beer and some herdsman's chili in the pub snug at Broad Ripple Brewpub
48 // The Calvin Pepper at Calvin Fletcher's. Add a croissant to the order and you've just made the best decision of your year
There isn't another place quite like Love Handle in Indianapolis, and it may be the happiest place in the city, too.
49 // Love Handle's biscuits and gravy with some pork belly added. The only thing better is when you add some Tinker Coffee cold brew on the side and a brownie to finish it off
50 // Indy's emerging sneakerhead scene, led by Grails Inc. a sneaker resell boutique that opened three locations in 2017 in Washington Square, Lafayette Square and Greenwood
51 // The red-hot real estate market shows off to new residents why Indy is such a lovely place to live
52 // A fish sausage sandwich from Eat to Live Cafe
53 // Biking along the Monon and Cultural Trails and stopping off at random places throughout the day
54 // Indy Irish Fest's great music, Ring of Dingle, Crunchies and reuben fries
55 // HotPotPig at Ralph's Great Divide
56 // The bench in the south end of the Garfield Park Conservatory, nestled near the waterfall and amongst the flowering trees
57 // Indy's Teeny Statue of Liberty Museum, where a copper statue 510 miles away gets its due
58 // The view from the top of the City-County building observatory
59 // An afternoon spent renting the game room above Imbibe on Virginia Avenue. Yes, pool table is included
60 // Hook's, the old-timey drug store on the Indiana State Fairgrounds. Spare some cinnamon candy sticks for us, please!
61 // If you can't check out a book at Butler's Irwin Library, at least you can admire the Library building architecture, which is an example of New Formalism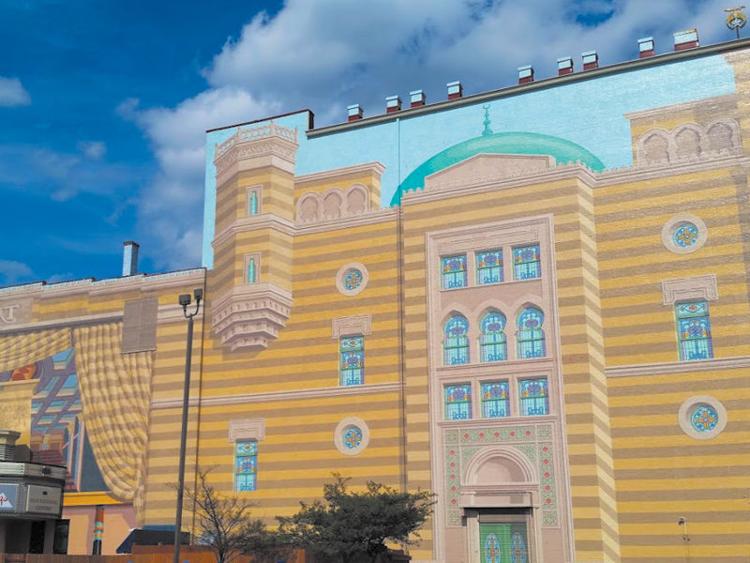 62 // The Murat's -— we mean Old National Centre — mural.
63 // The feeling of uneven bricks beneath your feet while wandering Lockerbie Square.
64 // The Art Deco bronze grilles on Circle Tower
65 // The entrance to the Pogue's Run tunnel that runs all the way to White River
66 // A trip by kayak through Fishback Creek at Eagle Creek Park
67 // The great programming of the Madame Walker Theatre Center
68 // Indianapolis War Memorial's auditorium ceiling
69 // A fully loaded Indy Dog from King David's Dogs or a fully loaded Indy Burrito from Leonardo's
70 // A show by soulful vocalist Everett Greene, wherever you can find it
71 // A jaunt through Central State's Indiana Medical History Museum medicinal plants garden 
72 // Old Pleasant Hill Cemetery home of burial plots for many of Indiana's founding pioneer families
73 // Dancing Ann, forever dancing on Mass Ave, in all directions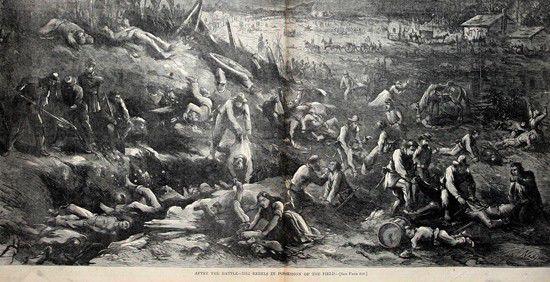 74 // Sunrise over the stands on Indy 500 morning
75 // Sunset over the Coke Lot on Indy 500 Eve
76 // The dolphin fountains at the incredibly pimptastic Kessler Mansion
77 // The perfect find from Woodruff Place Flea Market, and a lengthy sit near the fountains admiring it
78 // The dog visitors at hyper-animal-friendly Metazoa Brewing
79 // The James Turrell "Acton Room" at Newfields — and the delight of first-time visitors
80 // The giant gong at the Rhythm Discovery Center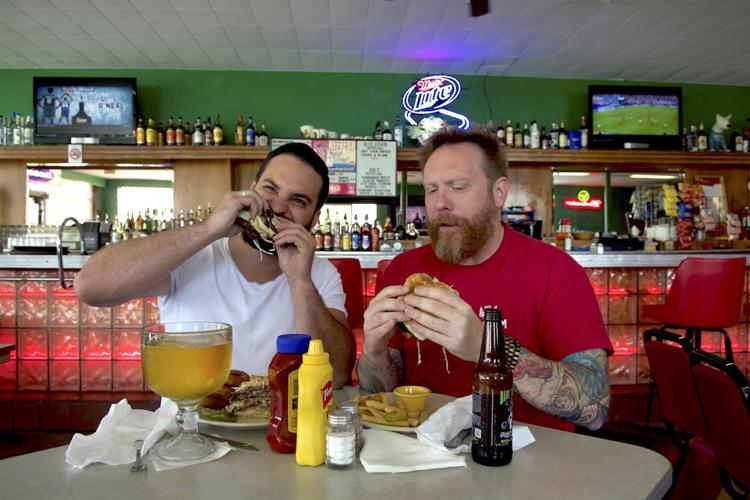 81 // The sizzle of a burger hitting the flattop at Workingman's Friend
82 // The Statehouse Lawn's Moon Tree was grown from a seed sent to the moon and back and planted in 1976. Atlas Obscura writes, "One of only 50 or so trees left alive and well-maintained from an original set of 500 seeds taken to orbit the moon by astronaut Stuart A. Roosa, this 'Moon Tree' is actually just one of four that can be found in Indiana. The others are in Lincoln City, Tell City and Cannelton."
83 // The Near Eastside's Temple Oak, saved from destruction by public fundraising
84 // The TILT Gameworks arcade on Circle Center's top floor — more specifically, the droll "Are We Having Fun Yet" white and red sign that we answer with a resounding "YES" upon passing each time
85 // The smell of the Indiana Supreme Court law library
86 // A night spent at Tibb's Drive-In, preferably watching the latest, greatest shoot-em-up or aliens-are-finally-here flick
87 // James Henry Snow, also known as 38th Street's Dancing Man, who dolls out joy every day on the corner of College.
88 // Creative Mornings' Indianapolis community — plus all the gorgeous locations that host it — is the best way to get a dose of early morning, caffeine-fueled inspiration
89 // The three B's: baseball, beers and brats, best enjoyed at Indianapolis Indians games in the summer months
90 // Spades Park's glowing annual Feast of Lanterns
91 // An afternoon informally judging costumes at the Irvington Halloween Festival Street Fair, kettlecorn in hand
92 // Goodwill's Indy-area outlet stores, where you'd best put on a pair of gloves before picking through the bins, to give you a sense of what shopping will be like after the apocalypse
93 // A giant pile of nachos — yes, including chili — at Old Point Tavern. (Editor's note: Old Point Tavern closes Thursday, January 4, so get in quick or else.)
94 // Crown Hill Cemetery's Strawberry Hill, site of the tomb of Indiana's stuffiest poet, James Whitcomb Riley (although you can't fault him for the verses he wrote for children.) Great site for a picnic, poetry reading, pretzel-eating contest or a pizza party
95 // The Indianapolis Art Center for their out-of-the-box exhibitions and for keeping art in the increasingly sudsy Broad Ripple
96 // Justin Vining's magnificent 20' by 40' painting "From the Outside In" hanging in the atrium of Clowes Memorial Hall
97 // Holcomb Observatory and Planetarium, also on the Butler campus, which would probably make a better first date destination than the newest Star Wars movie, even if you love Star Wars
98 // The Rembrandt self-portrait in the IMA basement
99 // The no-longer-so-secret all-things-Doctor Westside Who North America warehouse
100 // A zip around the Major Taylor Velodrome, feet clipped in, hair streaming back
101 // Tossing stuffed animals on the rink during Indy Fuel's Teddy Bear toss to benefit the RTV6 Toy Drive and the Community Health Network Foundation
102 // A whiff of Mass Ave's scented grate by Sean Perry, for those who really need to stop and smell the roses
103 // The Cherub on top of Meridian and Washington Streets' clock
104 // A trip to the Veal's Ice Tree
105 // The Catacombs under the City Market
106 // The City Market over the Catacombs
107 // The picturesque view at Holliday Park's ancient ruins
108 // Action Duckpin Bowl in Fountain Square. Small balls! Small pins! Smelly shoes!
109 // Fletcher Pickles, the pixie-bob at Hotel Tango
110 // Vintage Movie Night at Garfield Park, the best way to watch movies you didn't even know existed
111 // First Fridays
112 // Any kind of wing  that starts with Herman at Ale Emporium
113 // Real landmarks of the city, memorialized in Parks and Recreation eps on the small screen
114 // The head-explodingly spicy shrimp cocktail from St. Elmo's
115 // Our ridiculously cheap city parking
116 // Got a bad case of wanderlust? We're only a few hours from Chicago, Louisville, Columbus, St. Louis, Milwaukee, Detroit, Cleveland, Lexington, Cincinnati, and quite a few other pretty badass places
117 // Sailboat racing on Eagle Creek — or martinis at Rick's while watching
118 // A huge stein of Weihenstephaner enjoyed at a picnic table inside the Rathskeller biergarten
119 // The Ripple Bagel Deli where you can throw anything between a bagel and it's going to be amazing
120 // Speaking of round doughballs with holes: Bagel Fair in Nora Plaza, early in the morning when their bagels are still warm from being baked
121 // Free annual events in Carmel — and free parking — like the International Arts Festival and Artomobilia
122 // Midland Antiques, located Downtown, is a can't-miss destination for antique junkies
123 // The special exhibitions at the Eiteljorg Museum of American Indians and Western Art
124 // "I Still Call it Deer Creek" shirts from The Shop in Broad Ripple
125 // The cows at Traders Point Creamery, a spot so close to the city, yet in the country. (And don't miss the delicious food.)
With the Indianapolis Zoo's announcement that they're creating an International Orangutan Center, it's a good time for you to be reminded of their powers of cuteness.
126 // A not-quite-bustling-yet Broad Ripple Village at the start of an early morning
127 // A stroll through Holcomb Gardens and by the bell tower on Butler University campus
128 // The world-class acoustics of Clowes Memorial Hall and the Center for the Performing Arts
129 // The IUPUI Regatta, a half-mile canoe relay race down the Canal
130// Close encounters with our favorite farm animals at the Indiana State Fair, keeping it real with the sights, sounds and ... smells
131 // Two words: sharp edges at Bad Axe Throwing
132 // Being in awe of the humanness of the orangutans at the Simon Skjodt International Orangutan Center at the Indianapolis Zoo
133 // The fried chicken at Mississippi Belle
Save your money for concerts, trips and fun in the sun by dining at these budget-friendly Indianapolis eateries.
134 // Watching basketball games at the historic Hinkle Fieldhouse
135 // Fresh to-go pasta from Nicole-Taylor's, best enjoyed with just a drizzle of olive oil
136 // Great art exhibitions at the Indiana State Museum curated by Mark Ruschman
137 // The opportunities that the nonprofit KHEPRW Institute gives to young people to improve their communities in the donut neighborhoods surrounding Downtown Indy
Big Car looks back on a decade of
"
bringing art to people and people to art,
"
from Fountain Square to the International Marketplace, the Far Eastside to Garfield Park.
138 // The intimate setting and memories of all of the great touring acts that have stopped by to play The Vogue over the past 40 years
139 // The Indianapolis Prize, which puts Indianapolis on a global stage in a major way by recognizing and rewarding conservationists who have made significant achievements in advancing the sustainability of animal species
140 // Mass Ave, with all of its experimental, funky, classy and LGBTQ-welcoming bars
141 // IndyFringe, which brings local performers and national performers to the same stages for this annual theater fest based right off Mass Ave
142 // Celebrating all things horse at the Hoosier Horse Fair & Expo every April
143 // Before soccer was soccer here in Indy there was The Indianapolis Soccer Club. Dating all the way back to 1954 they have been filling spring and fall Sunday afternoons with The Beautiful Game on the pitches of German Park
144 // Big Car Collective and its Tube Factory artspace, for their innovative arts programming and creative placemaking
145 // The Indianapolis Museum of Contemporary Art (iMOCA) which continues to have innovative exhibitions — whether they be at the Hoosier Salon, Cat Heat Press, or the Alexander CityWay — despite the fact they have yet to find a permanent home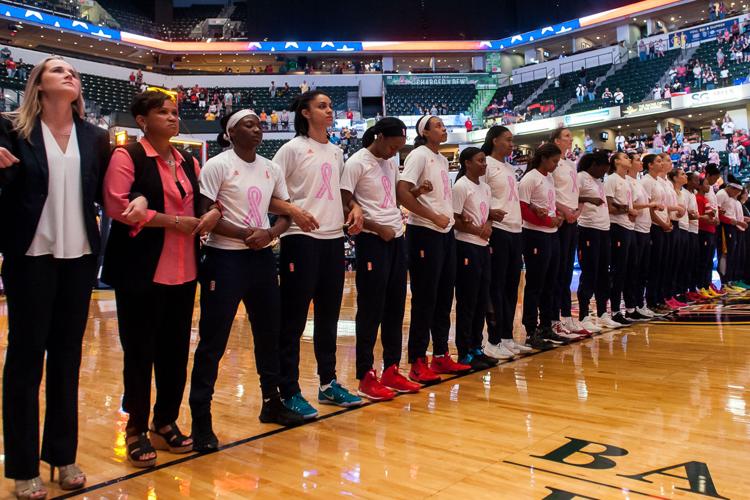 146 // Two words: Indiana Fever
147 // 9 Lives Cat Café, where you can drink coffee or tea and meet bunches of sweet little kitties
148 // Enoteca, the lovely little bar beneath Goose the Market, nosh on charcuterie and marcona almonds, while sipping on Indiana beers and listening to records. It's like a little slice of Italy in Fall Creek Place
149 // Take a walk on past the anvil-shaped Cummins Distribution Headquarters designed by Deborah Berke, on the site of the former Market Square Arena
150 // The strains of "Back Home Again in Indiana," sung at the Indianapolis 500 or any time Indy Eleven scores a goal