McPhee: A Proud Hoosier Heritage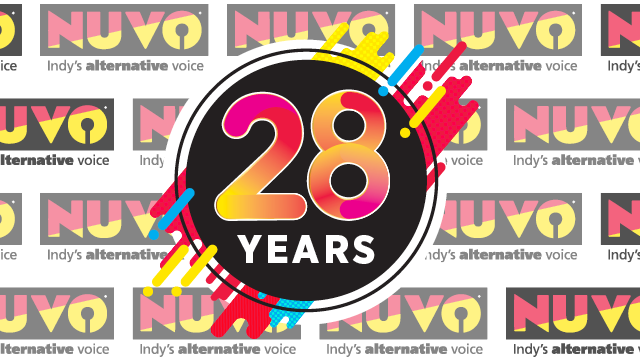 In his first novel, Indianapolis author Booth Tarkington's idealistic protagonist buys a newspaper in a small Indiana town and immediately sets about righting societal wrongs.
The Gentleman from Indiana (1899) tells the story of John Harkless and how he uses his newspaper to expose corrupt politicians, root out racist vigilantes, and rally a complacent citizenry. It's an early romance novel, so of course young Harkless also gets the girl—but not before also getting himself elected to the State Senate on a ticket of reform.
Tarkington's intersection of journalism and politics as a plot line reflects the rich history of Indianapolis newspaper editors with passionate points of view and deeply held political beliefs.
Our city was founded as the state capital and politics dominated much of our public discourse from the beginning. One of the earliest settlers, George Smith, arrived in late December 1821 and published the first issue of the Indianapolis Gazette in January 28, 1822. Smith was a Jacksonian known for his passionate support of expanded rights among commoners—a popular point of view among the pioneers who prescribed to the "manifest destiny" philosophy behind the expansion of the Western frontier—and the pages of his newspaper reflected those beliefs plainly and passionately.
Smith eventually turned the paper (by then called the Indianapolis Sentinel)over to this stepson Nathaniel Bolton who was an unabashed supporter of the Democratic Party and its politicians. By that time, there was a rival Republican newspaper in town, the Indianapolis Journal, whose editor was equally passionate and equally partisan.
The rivalry was not limited to the pages of their respective papers. So dedicated to defending the honor of their party were the editors that a column critical of one or the other was known to result in a street brawl. Local attorney Calvin Fletcher wrote in his diaries of having to bail Bolton out of jail and stand up for him in court after one such fistfight between the editors on the sidewalk of Washington Street.
More than 100 years later, NUVO's legendary editor Harrison Ullman would come to personify the temperament and idealism of these early Hoosier newspapermen. His political passion and journalistic integrity took down more than one disingenuous local politician and there were undoubtedly a number of brawls that began over a political disagreement.
It's hard to imagine how any of these newspapermen would react to our current political climate and the pervasive contempt for journalism labeling everything fake news. While none of them would know what to make of Facebook or Twitter, all of them would have recognized the necessity of speaking truth to power louder and more passionately than ever before.
NUVO celebrates its 28th anniversary with this issue, and as much as things have changed in those years they've also stayed the same. We've never stopped holding those in power accountable, exposing corruption, rooting out racism, advocating for equality and speaking on behalf of those who have no voice of their own.
How we publish NUVO may have changed over the past three decades, but not why. Ours is a tradition that goes back to the founding of our hometown, shows up in the literature of our most renowned novelists, and informs every issue of NUVO since March of 1990.  
We couldn't be more proud of that heritage.