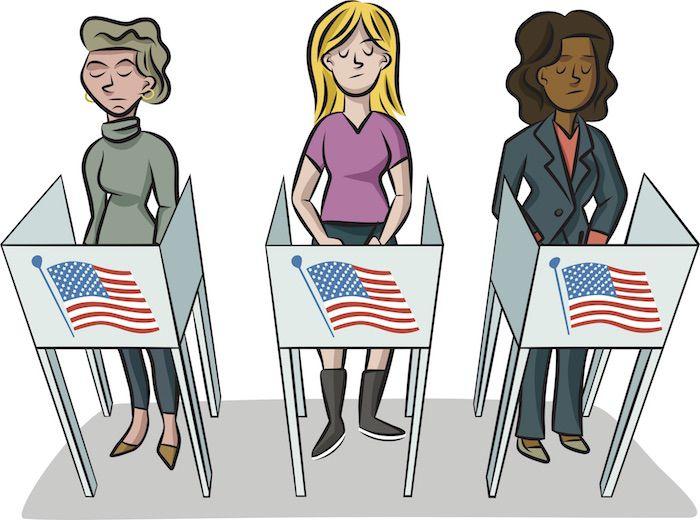 Two recent conversations illustrated how fragile the faith is in our republic at this moment.
The first was with Arianne Shropshire, executive director of BlackPAC, a national organization that aims to engage and energize minority voters. Shropshire was in Indiana in the last days of this election cycle to urge African-American voters to cast their ballots for U.S. Sen. Joe Donnelly, D-Indiana.
Shropshire put some muscle behind the message.
She founded BlackPAC two years ago. Since then, the organization has raised $14 million. Indiana is such a priority that BlackPAC will spend $2 million of that $14 million here in the Hoosier state. Half of that – about $1 million – has been earmarked to help Donnelly.
Why is it such a priority for African-American activists to help Donnelly, who is among the most conservative Democrats in Washington?
"We're concerned about the Supreme Court," Shropshire said.
And why is the court so important?
Shropshire had several answers for that, but the one she returned to, again and again, was voting rights. She talked about attempts in several states, including Indiana, to purge people from the voter registration lists and suppress turnout at the polls in other ways.
Many people of color, she said, feared that a right their ancestors fought and suffered for would be lost. They worried that their voices no longer would be heard. They were frightened that they wouldn't be able to vote.
Not long after that conversation, I talked over the air with Democrat Jim Harper and Libertarian Mark Rutherford, two of the three candidates on the ballot for Indiana secretary of state. The third candidate, Republican incumbent Connie Lawson, couldn't join us, her staff told me, because she had to attend a briefing about election security with the Federal Bureau of Investigation.
Rutherford and Harper talked about things that at other moments in our history might have sounded like platitudes. They said that the act of voting was a cornerstone of representative self-government and that every attempt should be made to make sure eligible voters could cast their ballots – and have those ballots counted.
That might sound like a high school civics lecture, boiler-plate stuff, but the calls, emails and social media messages that rolled in during the hour we're on the air made clear that people are worried, confused and even frightened that their votes won't be counted or considered.
One woman wanted to know how she can be sure her absentee ballot will be counted. Others echoed her concern. Why can't they get receipts acknowledging that they have voted and voted properly, so they know their votes will be counted? What can be done to reassure them that the election will be fair, that the outcome will reflect the will of the people?
At one point during the discussion, Harper said it shouldn't be this hard. There shouldn't be, he argued, a Republican or a Democratic way to conduct elections or guarantee people's rights to vote.
That's true, as far as it goes, but it overlooks one of the fundamental realities of our time.
For at least two generations, one successful politician after another has built victory after victory, career after career, on denigrating government. They have cast government not as the expressed will of the people in a self-governing society, but as the obstacle to that expression.
Republicans have had the most success at running against government, but Democrats and Libertarians and other third-party candidates have dirtied their hands with this approach, too.
The result is that we live now in a state and a country in which people doubt not just government and public officials, but in our ability to govern ourselves.
When we say we fear that the voice of the people will not be heard, we undermine the idea of representative democracy itself. We chop away at a pillar of our republic.
That's the moment we're living right now.
It's a fragile moment.
A frightening moment.
John Krull is director of Franklin College's Pulliam School of Journalism, host of "No Limits" WFYI 90.1 Indianapolis and publisher of TheStatehouseFile.com, a news website powered by Franklin College journalism students.