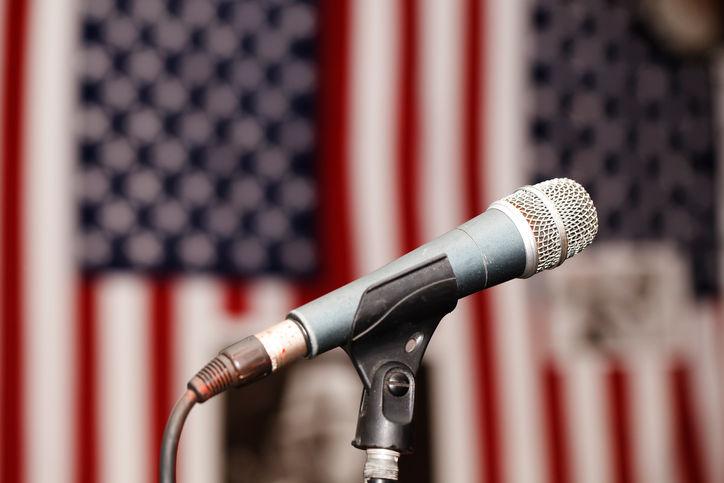 On Sept. 1, 2016, Marco Gutierrez, Latinos for Trump co-founder, provided a brief moment of accidental levity on MSNBC.
"My culture is a very dominant culture, and it's imposing and it's causing problems," he said. "If you don't do something about it, you're going to have taco trucks on every corner."
Why every Democrat didn't immediately turn this into a campaign promise I'll never understand.
This came to mind Aug. 28, when the Republican Party of Texas mockingly tweeted a series of old photos of Sen. Ted Cruz's Democratic challenger, Beto O'Rourke.
One showed a young, attractive O'Rourke from his days as bass player for the '90s band Foss, which also included Cedric Bixler-Zavala, vocalist for At the Drive-In and The Mars Volta.
"Sorry, can't debate," read the inlaid caption. "We have a gig."
If I were on O'Rourke's campaign, I would send the Texas GOP a fruit basket for this pre-made ad.
June 26, Alexandria Ocasio-Cortez won a primary challenge in New York's 14th congressional district against Democratic Caucus Chair, Rep. Joe Crowley.
The following evening, Fox News host Sean Hannity showed a list of Ocasio-Cortez's positions:
Medicare for all
Housing as a human right
A federal jobs guarantee
Gun control/assault weapons ban
Criminal justice reform, end private prisons
Immigration justice/abolish ICE
Solidarity with Puerto Rico
Mobilizing against climate change
Clean campaign finance
Higher education for all
Women's rights
Support LGBTQIA+
Support seniors
Curb Wall Street gambling: restore Glass-Steagall
"This is your future," Hannity intoned. "This is your modern Democratic Party."
Well, I should certainly hope so!
Aug. 26, Axios' Jonathan Swan obtained a spreadsheet  congressional Republicans have been sharing with one another showing "more than 100 formal requests from House Democrats this Congress, spanning nearly every committee."
Here are some of the probes it predicts if Democrats retake the House:
President Trump's tax returns
Trump family businesses — and whether they comply with the Constitution's emoluments clause, including the Chinese trademark grant to the Trump Organization
Trump's dealings with Russia, including the president's preparation for his meeting with Vladimir Putin
The payment to Stephanie Clifford — a.k.a. Stormy Daniels
James Comey's firing
Trump's firing of U.S. Attorneys
Trump's proposed transgender ban for the military
Treasury Secretary Steven Mnuchin's business dealings
White House staff's personal email use
Cabinet secretary travel, office expenses, and other misused perks
Discussion of classified information at Mar-a-Lago
Jared Kushner's ethics law compliance
Dismissal of members of the EPA board of scientific counselors
The travel ban
Family separation policy
Hurricane response in Puerto Rico
Election security and hacking attempts
White House security clearances
Why did Democrats wait for the Republicans to compile this for them?
Democrats need to stop running away from these "attacks," and instead embrace them as the rallying cries they truly are.
Maybe then, they'll have the majority of votes.