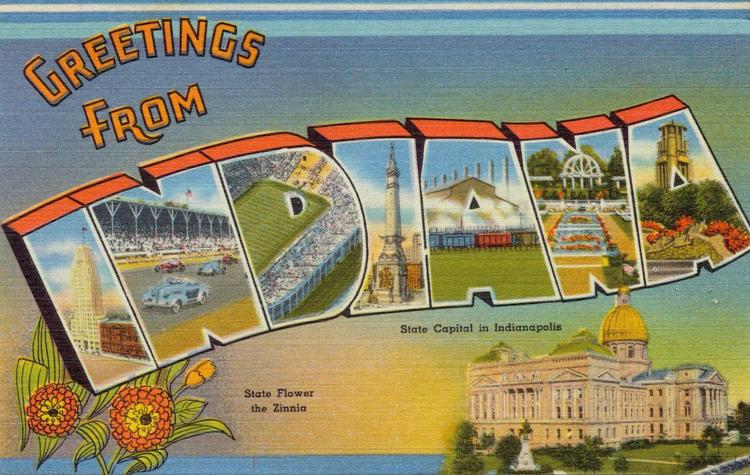 I was born and raised a Hoosier. I have lived here most of my life. And, there is something about the character of this state I truly do not understand.
Decade after decade, on issue after issue, a trend has emerged when it comes to social change. First, a few bold states will take a novel action. Then, other states will follow. Indiana will drag its feet all the way until most other states have taken the plunge. By the time time it's over, we're among the last states to finally get with the program.
Before the Loving v. Virginia Supreme Court decision, which legalized interracial marriage nationwide in 1967, Indiana was the third-to-last state to repeal the state law disallowing the practice in 1965.
In 1977, Indiana became the 35th and final state to ratify the Equal Rights Amendment before the initial deadline in 1979.
In 1997, Indiana became the 47th state to legalize tattooing. (Hey, we weren't last!)
In 2005, Gov. Mitch Daniels signed a law to make Indiana the 48th state to observe daylight saving time. (Full disclosure: I've always had an irrational hatred of daylight saving time, but I blame that on growing up without it.)
A decade after Massachusetts became the first state to do so, same-sex marriage became legal in Indiana in 2014 only after a Seventh District Court of Appeals decision. This was just months before the 2015 Obergefell v. Hodges Supreme Court decision, which legalized the practice nationwide.
By the time Gov. Eric Holcomb finally signed a bill allowing Sunday alcohol sales last year, we were the very last state in the country to do so.
And, this year, it looks like our trend is set to continue.
Though it is still federally listed as a Schedule I drug, cannabis is currently legal for recreational or medical use in 33 states and Washington, D.C. At the halfway point of the current legislative session at the Statehouse, it looks like Indiana will not join this list for at least another year.
Indiana is still just one of five states without a hate crimes law on the books. Though Senate Bill 12 is headed to the House of Representatives, it has been stripped of its protected classes. So, even if Indiana does join the other 45 states in effecting this change, it won't be comprehensive.
There's apparently something in the Hoosier mentality to be obstinate in the face of progressive ideas which endures through the generations. Whether you agree with any of these issues, you have to admit they are only moving in one direction. You never see a credible nationwide campaign emerge to reverse any of these sweeping changes once they are implemented.
I'm not asking my home state to be the first on anything. I know that would be a pipe dream. But, could we at least be in the first half of states for a change? Is that too much to ask?