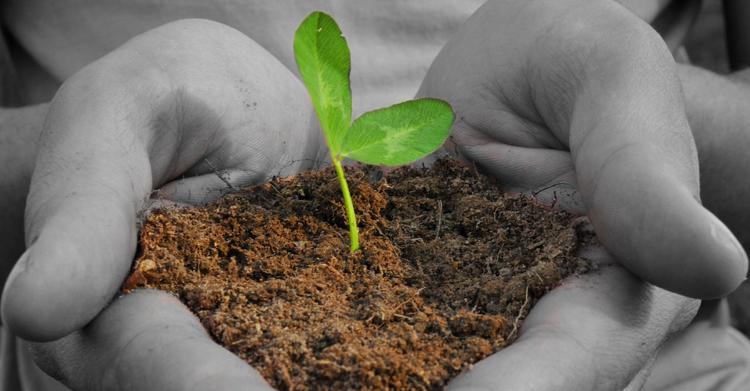 HAPPY EARTH MONTH!!! How will you celebrate and honor the Earth this month? 
Mark your calendar for the many Earth Month activities happening statewide. Hoosier Environmental Council has a pretty comprehensive calendar of events on their website and Facebook page, including Composting Night at Sun King Brewing this Thursday. Sun King is generously donating $1 for every growler filled on Thursdays in April to HEC. And Earth Mama Compost will be hanging out with HEC this Thursday handing out compost that contains spent grains from Sun King's brewing process. Do tomatoes grown with spent grain compost taste like beer?
Also this week, all rides are free on IndyGo this Wednesday, April 4. 
The global theme for Earth Day 2018 is End Plastic Pollution. Are there single-use plastics that you could phase out of your life? Use the Earth Day Network Plastic Calculator and tools to calculate, reduce and track your plastic consumption.
Shameless self-promotion: HEC has an Earth Month Auction running online. This is part of the very rewarding work I do for HEC and would appreciate you taking time to check it out! And please get in touch if you might have an item you'd like to share on our auction. I'll be adding to it all month.
Piece out,
Renee