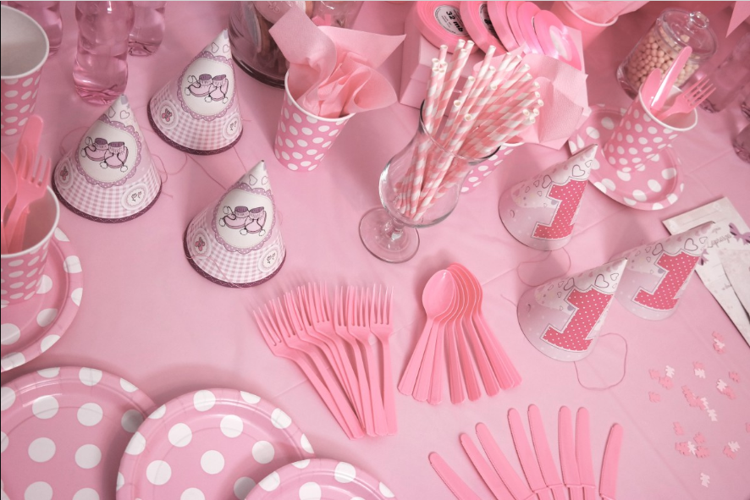 Hello Renee, 
My wife and I recently had a baby and have received so many wonderful gifts, but the waste! This goes for any holiday or gift giving opportunity, how might one go about reducing a little bit of the plastic and non recyclable waste that comes along with being the recipient of gifts?
Paul 
Hello, Paul!
Congratulations on the greenest member of your family! I feel your pain though. Like a diaper after a really good feeding, gift waste can really pile up. 
My best advice is to be very honest with the people in your life who will be the giver of gifts. Tell them that you'd appreciate gifts with minimal packaging. Be very intentional with gift registries—and if there's a place to add a message on your registry, share your green values with those who are generously celebrating your milestone with a gift. Ask whoever might be hosting a party or shower for you to have a green theme and encourage guests to minimize packaging, wrapping, and non-recyclable items. Request hand-me-downs, secondhand and gently-loved gifts, rather than new.
You may have to be very specific with family members and friends who particularly want to spoil their new grandchild, niece or nephew. To some, spoiling means giving all the things and stuff. Let them know that you are grateful for how much they love you and your new bundle of joy, and that the things that would make you the happiest and eliminate stress from your life are zero-waste/organic/handmade/secondhand/non-plastic/etc. 
Make sure you're also practicing what you preach. When your friends and family see the creative and thoughtful gifts you give that are also more Earth-friendly, they may just be inspired! 
I believe the most important part of this is that you have the potential to raise a child who isn't caught up in over consumption. By setting this intention at the start of your child's life, you will set a wonderful example for reducing waste.
Piece out,
Renee