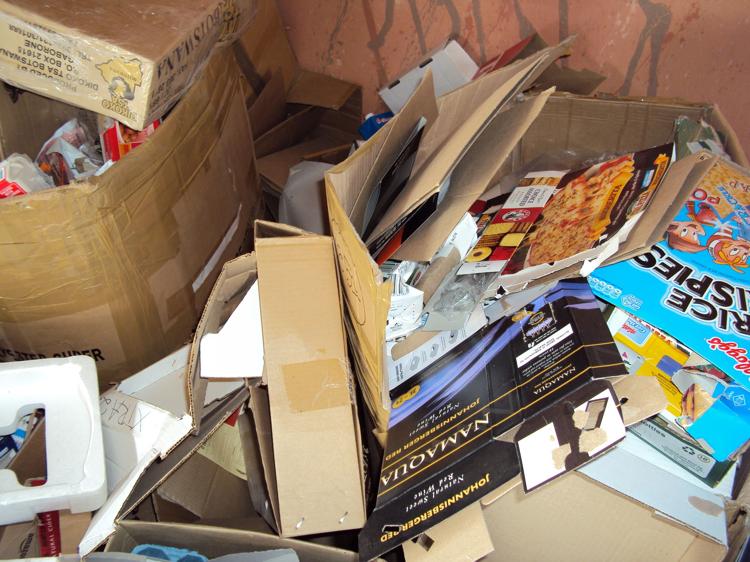 Does the mailing label on cardboard shipping boxes render that cardboard unrecyclable. I try my best to strip these boxes of any labels and shipping tape but sometimes I just can't get it all off.
What's a serious recycler to do?😉
Thanks Renee!
Nonie
Hi Nonie!
You'd be amazed at what recycling machinery can do to break down recyclable materials and separate bits of contamination. Though it's helpful, removing tape and labels from cardboard boxes isn't necessary (unless a box is covered in tape, which could clog or jam machinery). 
I typically try to remove the plastic shipping label covers that some shipping companies use, but leave tape and sticker labels. Of course, always flatten cardboard boxes before putting them in the recycle bin so boxes of air aren't being hauled around town.
As a serious recycler who obviously cares about the environment in Indiana, you might be interested in the Environmental Justice in Indiana art show hosted by the Hoosier Chapter of the Sierra Club. Opening night is this Thursday, May 10, at the Indiana Interchurch Center, and the exhibition will run through June 29. Maybe you could make art from your shipping tape and labels! 
Piece out,
Renee