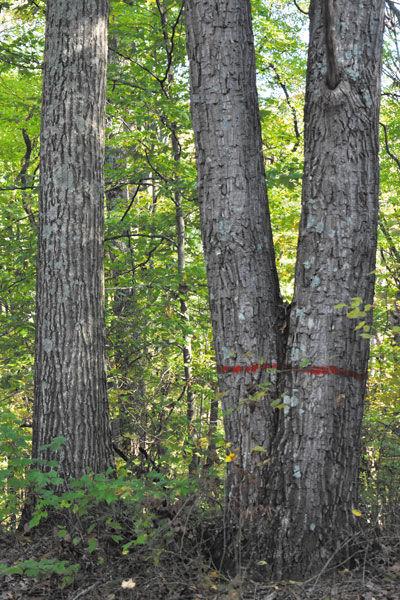 Hi! NUVO asked me to write a more in-depth story about what's hap ening with Yellowwood State Forest. I tend to prefer writing opinion/advice pi ces rather than journalistic stories. This story challenged me because there are so many layers and it's hard to discern between opinion an fact. I did my best to present info that will help you f rm your own o  nions and take action, should you choose todo so.
Now, you may be wondering why there are so many typos in the above paragraph. Seems like I'd take more care in editing if this is such an important story. Well, I'm trying to make a point.
The Indiana DNR is planning to log part of the Yellowwood State Forest Backcountry, removing approximately five to seven trees per acre – two trees per 100 – on 299 acres. Kind of like removing two letters per 100 characters can mess with its context, cutting trees from the Backcountry can impact the overall forest. And sometimes the people who are doing the removing believe they have a good reason to be doing so. 
Pick up this week's NUVO to read the cover story or read it online.
Do you believe the Yellowwood Backcountry should not be logged? Take action now!
Ask Governor Holcomb to cancel the sale: 317-232-4567 or govholcomb@gov.in.gov

Pay attention during the 2018 General Assembly as anti-logging bills are introduced.

Sen. Eric Bassler, R-Washington, will present a bill that would set aside 30% of Indiana's state forests as old-growth forest area and prohibit DNR from engaging in timber management practices.

Sen. Mark Stoops, D-Bloomington, will present a bill requiring a cost-benefit analysis of logging state forests.
Pie out,
Renee