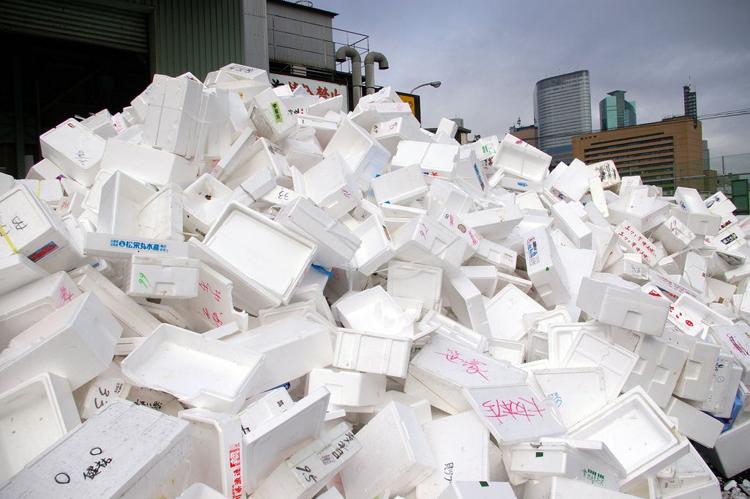 Guys! I couldn't wait for someone to ask again, so I'm breaking protocol by preemptively answering. There is a new location that is accepting EPS foam from the public in Indy! 
Plastic Recycling, Inc., located in the Stout Field Industrial Park (4434 Stout Field S. Dr.) has a container inside their gate that is open from 4 a.m. to 5 p.m. most weekdays. The tan container is marked with stickers as "EPS drop off". It has two roll-up doors, like a concession stand, with big cardboard boxes inside for your foam. 
Any color of PS #6 foam (NOT PP #5) is accepted in the form of: 
Packaging

Cups

Take out containers

Peanuts (not preferred, but are accepted – try to reuse first) 
That means those pizza boxes that Dorothy asked about recently can be recycled here! 
According to Plastic Recycling Project Manager, Alex, "The foam is run through our process to purify of other material types, ground up, washed, dried, and ultimately melted down and cut into BB sized pellets for resale to manufacturers.  Some examples of items our customers make that could potentially include these pellets in the blend of what we sell them: fish tank tops, license plate frames, the cores for receipt paper rolls, and many other items."
Plastic Recycling, Inc is an Indianapolis based, family-owned company employing ~200 people in the Indianapolis area. They recycle ~90 million pounds of plastic annually. Three cheers for recycling and green jobs here in Indy!
Piece out,
Renee