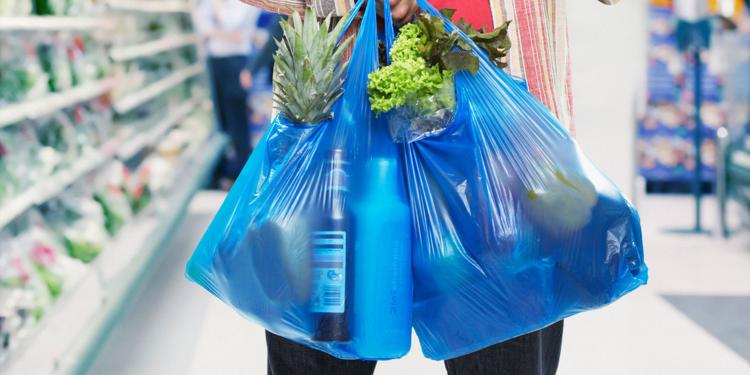 Renee,
I have Republic curbside recycling. They don't want grocery plastic bags. I have been putting the bags in the container anyway. Do they recycle them?  Thanks 
Tim
Tim,
I'm afraid you need to bag putting your plastic bags in your Republic curbside bin. Plastic grocery bags are not recyclable through most curbside programs that I know of in Indiana.
The facility manager at Republic says that plastic grocery bags do still come through (ahem, Tim), but the problem is that they wrap around their screens, causing very poor separation of all of the other items. In other words, including items that are not accepted through the program can make recycling less effective and efficient.
It's best to stick with your provider's list of accepted items. More on this topic on Thursday.
Oh, and you really oughta start using reusable shopping bags.
Piece out,
Renee