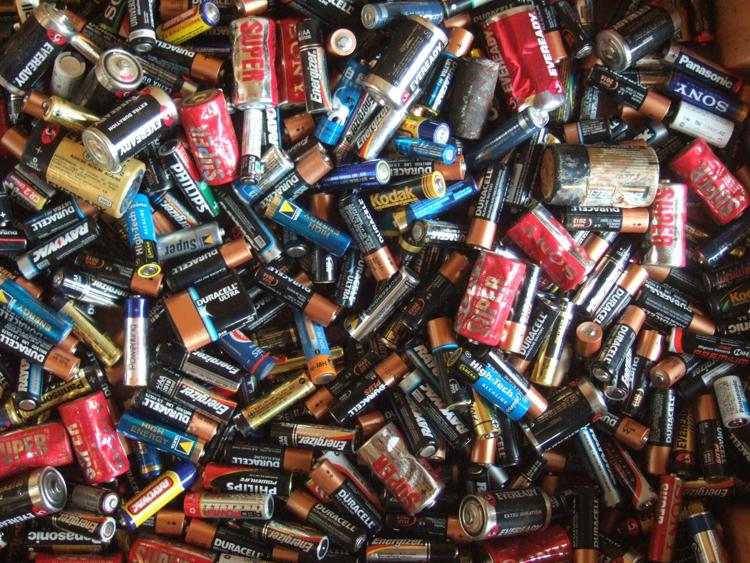 Hi Renee,
I can't understand who will take lightbulbs, and batteries and what kind. On Republic's list they say no batteries no bulbs.
Can those items just go in trash?
Chris
Hi Chris,
Happy to shed a little light on your question, free of charge!
There are a few different types of lightbulbs out there with different rules for disposal. If you have an old-fashioned incandescent bulb, it can go in the trash. If you have compact fluorescent lightbulbs (CFLs – usually they are they twisty ones), they should go to a ToxDrop because they contain mercury. Non-working LED bulbs can be put in the trash. 
Batteries are made of very recyclable materials, like steel, zinc and manganese. However, due to hazards in storage and the recycling process, not many places are accepting batteries yet. Here are a few options: 
Interstate Batteries has several locations in the Indy area that will accept all types of batteries for recycling. According to their web site, they actually recycle more batteries than they sell!
The Batteries + Bulbs web site states that they accept both batteries and bulbs for recycling. They have multiple locations in and around Indy – call the one nearest you to confirm.
Lighting Resources has a location in Greenwood that accepts batteries for recycling for a small fee during business hours (M-F, 8-5). They also offer battery recycling kits that you can purchase online, collect batteries, and return to them for recycling.
If you have lead acid batteries (auto or heavy equipment), Ace Battery or Deka Batteries will take 'em (and sometimes pay for 'em!).
The Indiana Recycling Coalition Recycle Search Directory lists a few other places outside of the Indy area that you might call depending on your location.
Piece out,
Renee