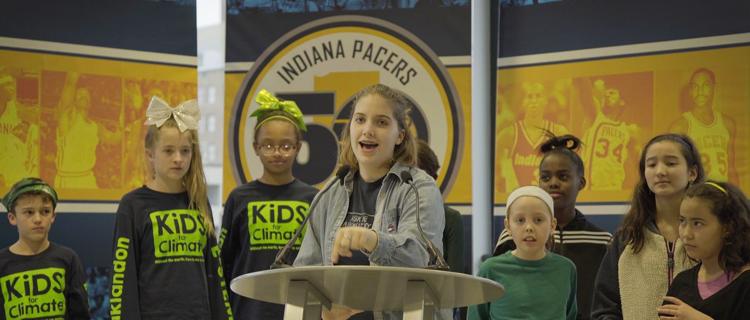 We interrupt our regularly scheduled Q&A to bring you an important announcement. Don't miss the Indy Film Fest night of "Fighting the Good Fight"  featuring a screening of Little Warriors, a short documentary film about the Earth Charter Indiana and Youth Power Indiana group who successfully inspired their City County Council to adopt a youth-driven Climate Recovery Resolution. The screening is this Thursday, July 20, at 8:15 p.m. at the IMA. Go a little early, at 7 p.m., to celebrate with Earth Charter Indiana friends in the IMA Café.
So proud of this group and happy that their story is being told.
If you appreciate learning about environmental issues through film, you should also check out Cowspiracy. Unity EarthCare will be screening the documentary and hosting a discussion on Saturday, July 22, starting at 9 a.m.. If you aren't able to attend on Saturday, I highly recommend watching this film sometime soon.
Piece out,
Renee