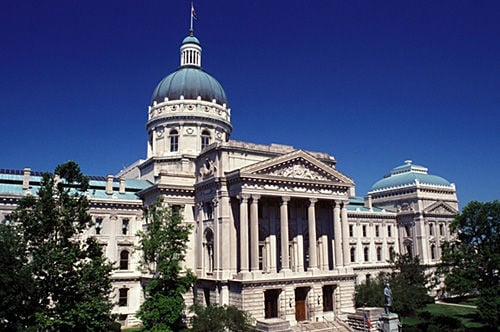 Today, we are bracing for Hurricane Maria in the U.S. Virgin Islands. She is expected to arrive in the wee hours of Wednesday morning (as I write this on Sunday, the NOAA is predicting she will be a Category 3). [Editor's Note: It has since been upgraded to a Category 5]
Needless to say, I'm having a little trouble focusing, especially when it comes to writing about the environment. I don't want to go off on a rant (again) and I don't have any other questions to answer at the moment.
So, I'll share something that is important to me and strives to tackle big picture environmental challenges.
Hoosier Environmental Council is hosting their 10th annual Greening the Statehouse on Saturday, December 2. The keynote speaker is a former fossil fuel businessman who is now a leading conservative advocate for climate action. He is president of a Creation Care ministry preaching Earth stewardship and has been a frequent speaker and writer on the topic. I see on Twitter that his organization, the Evangelical Environmental Network, is hosting a talk later this week on Extreme Weather, Hurricanes & Climate, which gives him bonus point with me.
Greening the Statehouse is an opportunity to surround yourself with other Hoosiers who care about the environment. A time to learn about what to expect from our elected officials in the upcoming legislative session. To get motivated to take action in our state.
Mark your calendar and register today. Then share it with your friends, family, church, neighbors, co-workers and anyone who could use a dose of environmental inspiration.
Piece out,
Renee