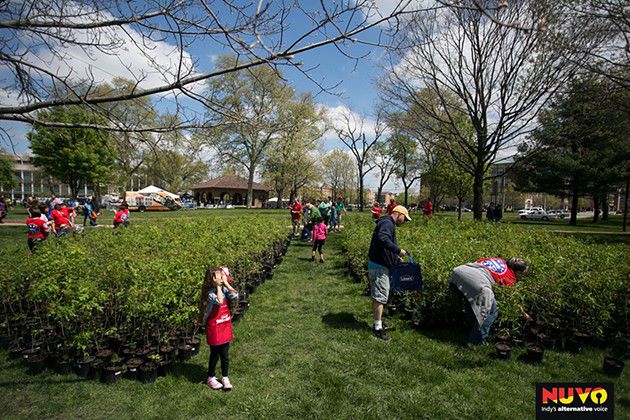 Hey friends! Every once in a while, I hijack Ask Renee to tell you about something that I think is important (but, by all means, keep sending your questions to askrenee@nuvo.net). Here's a couple of cool volunteer opportunities coming up that allow you to be part of the green scene in Indy:
In partnership with Julia Spangler Sustainable Events Consultant, Indy VegFest aims to be a zero-waste event. They are seeking volunteers for their evening shifts. Fill out their volunteer form (scroll to the bottom of the page) to sign up. Since you'll be volunteering in the evening, enter to win Julia's VIP Zero Waste Experience Giveaway, which includes early access tickets. 
Earth Day Indiana relies on more than 140 volunteers  to put on a success-tival. They have a sign up form that makes choosing your shift and duties easy.
Indiana Recycling Coalition partners with the 500 Festival to recycle and compost everything from cardboard to banana peels. If running isn't your thing, but recycling is, this is a great way to participate in the Mini Marathon! It's also the perfect opportunity to wear a banana suit, if that strikes your fancy. Check out the 500 Festival Volunteer Position descriptions. IRC is also seeking volunteers for their Annual IRC Conference in June and other future events.
Hoosier Environmental Council has a volunteer training this week. Learn more about HEC's work and opportunities to engage with citizens and legislators across the state. With Earth Month right around the corner, there will be many opportunities to put your training to use!
Thanks to all who pitch in to spread green throughout Indy!
Piece out,
Renee