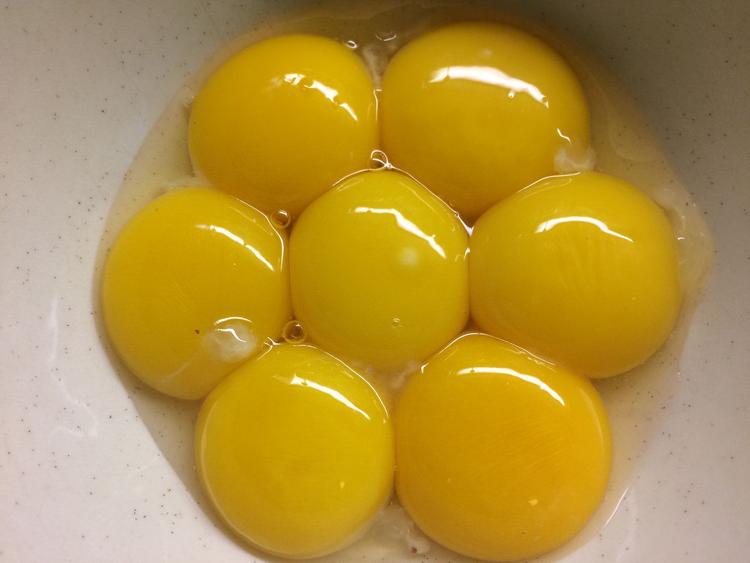 Renee,
This is your friend and former neighbor Eli and it just so happens that there is a question on my mind. Here goes...what is the best way to dispose of egg yolks? I am in the habit of making egg white omelets which leaves the yolks to be tossed. Needless to say, this can be a stinky problem. Your thoughts?
Eli
Hi Eli! Funny, I often only use the yolk, so it's too bad we're not neighbors anymore!
My first thought is to try to find a way to use the whole egg so there is no waste. Egg yolks can typically be fed to pets, though I'd always defer to your vet to know for sure. I feed my egg whites to our dogs and cats. 
If you don't have pets, I suppose your best bet to avoid stinky yolks in your trash can is to put them down the garbage disposal or keep them in the fridge or freezer until trash day.
Unless you're buying local eggs from a farmer (which is always my first choice), you might consider just buying a liquid egg white product. The packaging is likely about the same as an egg carton so that's a wash. And you wouldn't be wasting part of the egg, though I guess I don't know what the manufacturer is doing with the yolk, so that may just be an out-of-sight, out-of-mind solution. 
Piece out,
Renee