After attending the 2020 Virtual State of Indy Arts & Culture Zoom meeting, hosted by the Arts Council of Indianapolis and attended by Mayor Joe Hogsett, I came away with a sobering portrait of the challenges ahead as the COVID-19 pandemic continues.
Performing arts organizations, as opposed to organizations more focused on the visual arts, perhaps face the most difficult challenges.
But some glimmers of hope on the horizon remained visible, as it were. Or maybe that was just the confidence and passion of the arts professionals making their presentations.
The virtual meet-up came a day after I spoke with Nir Menachami from IUPUI Fairbanks School of Public Health. He is leading the first-ever statewide random sample study of COVID-19 prevalence in Indiana.
I came away convinced that the arts professionals of Indianapolis, like its health professionals, are an innovative bunch. They are doing what they can, but considering the challenges, their best efforts might soon be constricted by factors outside their control.  
The big news of that day, June 24, was the Arts Council's announcement of a $10 million grant program funded by Lilly Endowment to get arts and culture organizations moving again. This comes after the Council's spearheading a $475,000 emergency relief fund supporting individual artists over a three-month period.
Arts Council President and CEO Julie Goodman laid out the problem facing artists and art organizations in stark terms. Having surveyed the arts community on an ongoing basis since the statewide stay-at-home orders went into effect in mid-March, she was in a position to know.
"We've experienced nearly 20,000 event cancellations and closures," she said. "That is expected to grow to 30,000 by the end of September, and the impact on artists on our arts organizations and on our audiences in our city has been devastating. The nonprofit arts sector is experiencing $8.6 million in financial losses per month. That's growing to 50 million by September. And that doesn't include the 20 million in additional unexpected expenses and restart costs required to operate in this new world with these new COVID realities."
Even when you factor out COVID — and just consider financials —  this new reality poses daunting challenges.
Some arts organizations are able to open to the public sooner than others and can begin to recoup their losses. Newfields is among them. Charles Venable, director and CEO, talked about greeting members as they came back to the outdoor portion of the campus on June 23 —  for the first time in more than three months.
"I knew it'd be a great day," he said. "I didn't know exactly how exhilarating it would be, it's the best work any director can do is stand out in front and say hello to their members."
If the numbers of reserved tickets by members are any indication, it seems like there's a pent-up demand for an opportunity to tour the beautiful, well-manicured spaces of the 152-acre campus. 
"To give you a little bit of a snapshot of how it's going over the first two days, yesterday, we had 785 members reserved tickets," he said.  Almost 100 percent, he noted, showed up with masks.
The museum's outdoor grounds opened to members on June 23 and they opened to the public on June 25.
Venable also talked about austerity measures the museum's put in place including travel bans, bans on discretionary spending, and a hiring freeze, in the hope of avoiding furloughs for any of their 310 employees.
He also noted the effort Newfields is making towards diversity. This effort will be on display when the museum galleries open in mid-July with its exhibition Edward Hopper and the American Hotel. 
"We took that original show, and we thought it did not have enough inclusivity messages in it," he said. "The show is primarily about Edward Hopper's fascination with hotels and sort of life on the road. We own one of the great paintings of that subject. That's key to the exhibition. But we also, through crowdsourcing, wanted to remind people that Edward Hopper was a white artist who was welcome in almost every hotel in America without even thinking about it. We have had members of our African American community, and our members, help us tell the story of what it was like in the same time period in the 1930s, 40s, and 50s if you were Black, trying to stay in a hotel in this country, it was a very different story."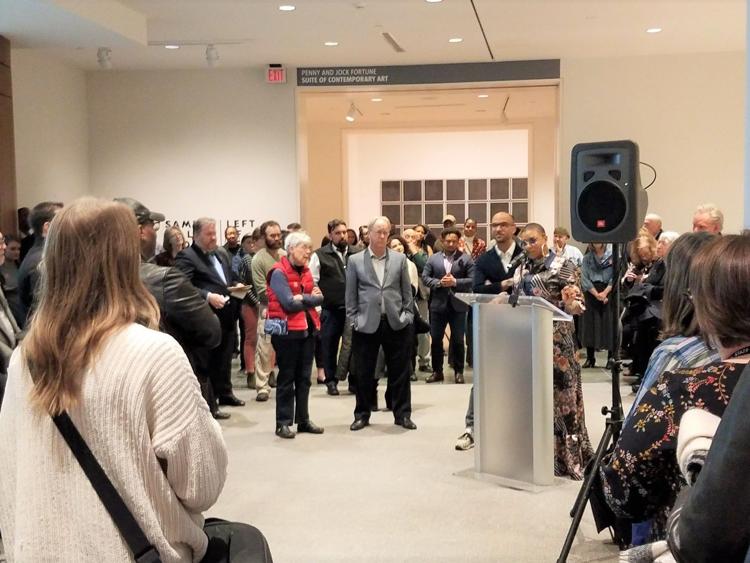 The museum has been willing, by some indicators at least, to deal with a lack of diversity in its collections and otherwise head-on. Chief among these indications was the hiring of Kelli Morgan as associate curator of American art in July, 2018.  (Her take on the art museum world is on full display in her June 23 op-ed in The Indianapolis Recorder titled "To bear witness: Real talk about white supremacy culture in art museums today." )  
It's worth asking whether or not continued strides towards diversity can happen uninterrupted without a sound fiscal footing.
IUPUI Arts and Humanities Institute Art + Ethics Seminar with Dr. Kelli Morgan
In order to maintain this footing, Newfields can't trip in the fall. That is, much depends on the annual Harvest festival in October and Winterlights come late November, according to Venable.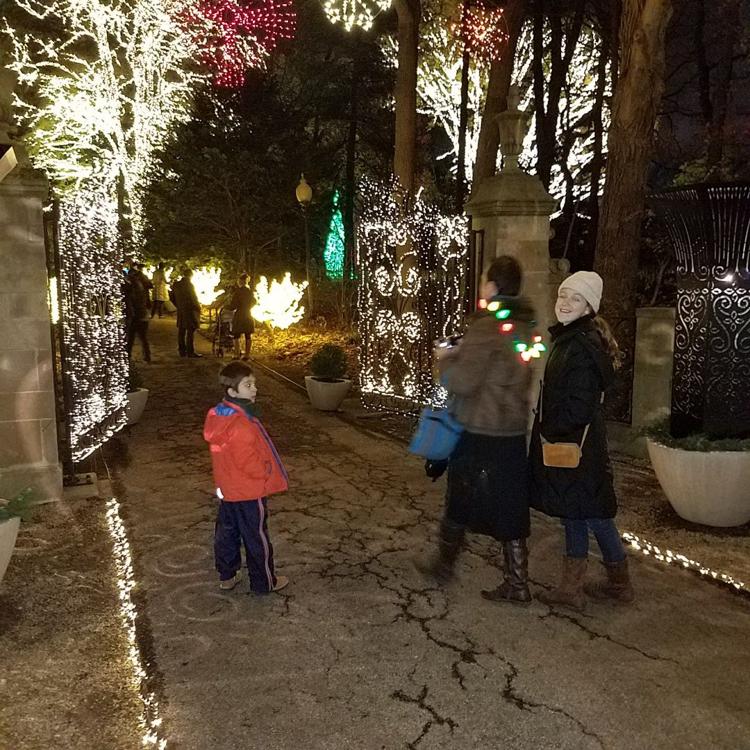 "Those are our largest generators of earned income of the year," Venable said; "And for us, it's just like performing arts organizations at that bank on holiday programming. For some reason, we cannot do those [...] that will be quite devastating to our budgets. So we're hoping things get better and we don't have a rebound of higher caseloads of the virus in the fall."
Asante Children's Theatre, which incorporates African American and African performance traditions in its programming, has also been affected by COVID-19. 
For Executive Director Keisha Dixon, the pandemic and systemic racism aren't easily separated because of the disproportionate impact of COVID-19 on communities of color.
"Through all this our charge remains the same; to teach our families, especially the children, how to heal from the daily manifestations of implicit bias and justice and brutality and live their best life," she said.
Organizations such as Asante —  which necessarily puts performers, staff, and audiences in close proximity —  cannot be reopened in the same way as museums at this point (unless you can find a socially-distanced way to do it outdoors, which Fonseca Theatre is attempting).
"Come 2021 if all is well," said Dixon, "we will use a combination of online and in-person workshops and performances." 
While the Zoom conference was ongoing, I thought of something Nir Menachemi said, about trying to thread the needle between the two extremes of approaching the virus. The first approach, he told me, is one that never quite took off in the U.S. "Don't let anyone eat, breathe, touch talk; Don't do anything, literally freeze everything" is how he described this approach. 
The other approach is to go back to the pre-pandemic idea of normal.
"I think both of those options are equally implausible and unrealistic, given what I know," Menachemi said. "The happy medium is somewhere in between. and it probably involves accommodations. So, opening five days a week is not necessarily bad unless it's going back to business as usual as in 2019."
Indy's artists and arts organizations may need to find this happy medium to continue serving their communities over the coming months and years.