When Amanda Kingsbury came on board as Director of Marketing and Communications for the Arts Council of Indianapolis, just about every arts venue in the city was shuttered due to COVID-19. 
But shuttered doesn't mean dead. Her job on day one was to get the word out about how to keep the arts alive in the Circle City.
To that end the Arts Council has established the #IndyKeepsCreating website featuring information about the Indy Arts & Culture COVID-19 Emergency Relief Fund, spearheaded by the Arts Council. The fund, fueled by $50,000 grants by the Clowes Charitable Foundation, the Central Indiana Community Foundation, and others, will provide nearly 800 rapid response grants to cover artists' lost wages during this time of crisis.
"We've received more than 320 applications and the team is reviewing and approving 30-50 per day. But there's enough money to serve 800 arts & cultural workers across all disciplines," said Kingsbury. "Grant applications are coming from independent artists and freelance/contract employees and individuals who work for organizations."
The fund includes a $25,000 from the Arts Council's GoFundMe campaign that earned a $25,000 match from the Efroymson Family Foundation. "That GoFundMe campaign is still continuing with a goal of $50,000 raised from public donations," said Kingsbury.
Kingsbury, who recently left an editorial and marketing position at Newfields, says that the best thing about her new position is that she gets to work with live and local artists. "I loved working in Newfields, but let's be real, most of those artists that we've worked or featured in the big exhibitions are long gone, or they live, like, in Japan," she said.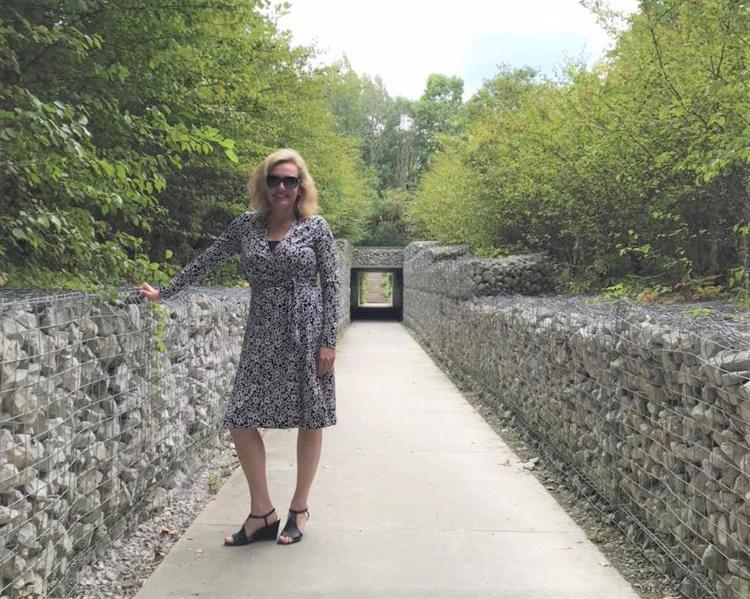 Kingsbury is, however, looking forward to Newfields'  Edward Hopper exhibition if it opens in June.
"But the thing I'm most excited about is being able to continue advocating for the local arts and culture scene, which is something I've been doing for about 12 years," said Kingsbury, who worked for more than a decade as a top editor at The Indianapolis Star and is a co-founder of Indy Maven. "I'm really excited to be working for the Arts Council which is an organization that believes strongly in paying artists even for simple tasks."
 Artists, she said, aren't being sidelined at all because they aren't allowing themselves to be on the sidelines.
Local artists are still creating, and still opening their studios, and you will find many of them at indyartsguide.org, online, on First Friday, April 3.
"The Arts Council's latest newsletter highlights the different ways that people can still engage in First Friday," she said.  "Big Car is spearheading a cool #FirstFridayAtHome experience that asks you to share your favorite art at home; Oranje re-emerged to put some cool content online; the Stutz Artists Association turned its annual popular open house into a month-long experience online, etc. There's a lot going on right now."
 They are also using their ingenuity to respond to the local (and national) shortage of personal protective equipment for health workers and first responders.   
"PATTERN, People for Urban Progress, and Crimson Tate launched the Million Mask Indy Challenge just this past week to make protective masks for workers on the front-lines of the fight against COVID-19," said Kingsbury.  "Polina Osherov's new StitchWorks endeavor is paying people to help make 2500 isolation gowns for Eskenazi Health."
Kingsbury also mentioned Indy artists and organizations helping to create visually impactful public service campaigns for health and human service organizations or delivering art kits to children who are dealing with school closings.
As a former Indy Star editor, Kingsbury believes in the importance of local news, particularly during this time of global pandemic.
"You should certainly subscribe to local media outlets and support them," she said. "These reporters are working around the clock to provide real-time, verified, and accurate information, even as that information is changing rapidly. One of my former journalism colleagues said something very wise: 'You are going to need local journalism, not only to tell you what's going on with COVID-19 now, but also how our everyday lives begin to recover and change and how we relate to one another as individuals as a society.'"
The stories that Kingsbury has written and edited have drawn her close to the Indianapolis art scene.
One of those stories, by Domenica Bongiovanni was a profile on Justin Wade, executive director of Young Actors Theatre, and he told her his story of recovering from heroin addiction. "Justin always keeps it real and raw and that's why kids respect and trust him so much," Kingsbury said.
Kingbury wrote a story in Newfields' Winter 2019 magazine about the detective work that conservator David Miller did to demonstrate the IMA's Rembrandt "Self-Portrait" is an original, at a time when scholars worldwide believed it was a copy.  "He was tipped off by the position of Rembrandt's hat in the portrait," Kingsbury said. "How cool is that?"