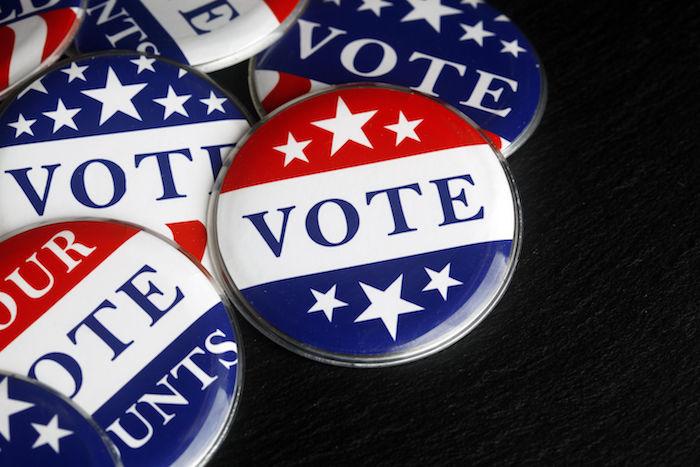 In case you didn't notice, we had big election year. We even put together a Voters Guide with candidates from 30 different congressional, statewide, and county races answering questions submitted by you, our readers. We even extended that by answering your questions about the voting process itself. 
We're very proud of the midterm elections coverage we did this year, and we look forward to informing voters during this coming 2019 municipal elections.
Here's a look at our top election stories from 2018. Click the titles to link to the original articles.
Indiana residents voted a resounding "yes" to a constitutional amendment that requires lawmakers to pass balanced budgets. A count reported by the Associated Press shows more than 72 percent of Hoosiers approved the measure Nov. 6, which appeared as the first question on statewide ballots.
For every biennial budget period, which appropriates funding for two years, the legislature cannot spend more than the estimated revenue for the state within that same budget period. This rule can only be overturned by a two-thirds vote in the legislature, per the rules of the amendment. Additionally, the constitutional change requires all court-ordered budgets to also be approved by the legislature and pension amounts for public employees to be determined by actuarial calculations, though the latter rule has been in place for several years, according to the Indiana Public Retirement System.
Critics of the amendment mostly refer to it as an unnecessary measure, given that the state already is barred from passing a two-year budget that takes on debt.
All 17 Marion County Superior Court judges up for retention on the ballot this year were given approval by wide margins on Nov. 6.
Marion County moved to a merit selection process to choose and retain its Superior Court judges in 2017. All incumbent Marion Superior Court judges appeared before the selection committee for a recommendation as to whether they should be retained. The committee unanimously recommended retention for all 17 incumbent judges who will appear on the November ballot. If retained, the judge is on the retention ballot at the end of every six-year term.
As we discovered, the Indiana Code of Judicial Conduct, Canon 4 and Rule 2.1, specifically prevents judges on the retention ballot from campaigning. The code also prevents judges from giving opinions about cases that could come before them. After our story was originally published, we discovered additional documents, including party affiliations which did not appear on the ballot.
The Libertarian Party will remain on the ballot in Indiana until at least 2022, while the Green Party fell short of the required threshold.
If a minor party received at least 2 percent, but less than 10 percent of the vote cast for Indiana Secretary of State at the last election held for the office, the party may nominate candidates for the general election by conducting a state, county or municipal convention. The Libertarian Party falls into this category of "minor party" based on the 2014 election results. For the Green Party, though, getting onto the ballot continues to be a struggle.
According to the 2018 Indiana Candidate Guide, a minor party (other than the Libertarian Party), or independent candidate in Indiana is nominated for placement on the general election ballot by petition of nomination. The candidate must collect signatures of registered voters in the election district that total at least 2 percent of the total votes cast in the 2014 Secretary of State's race in the election district the candidate wishes to represent to have their name printed on the ballot.
A federal judge has issued an injunction blocking Indiana from purging voters from registration rolls if their names turn up on a list of those registered to vote in another state. The injunction issued June 11 by U.S. District Judge Tanya Walton Pratt of the Southern District of Indiana came in a lawsuit brought by Common Cause of Indiana. The lawsuit alleged that Senate Enrolled Act 442 violates the 1993 National Voter Registration Act, a federal law that expands voting opportunities and protects people against being removed from voter rolls without notice.
In an attempt to clean up voter registration rolls, Indiana lawmakers enacted SEA 442 in the 2017 legislative session. The law called for a program called the Interstate Voter Registration Crosscheck System to be used to indicate whether an individual is a valid registered voter in their county of residence. But some studies of the system have shown it to be inaccurate, resulting in purging people from voter rolls who were lawfully registered.
Republican Secretary of State Connie Lawson said Sept. 12 that nearly half a million voter registrations in the state had been purged since the last election. Lawson said this applied to "inactive" voters who did not cast ballots in 2014, 2015, and 2016, or did not respond to a 2014 postcard mailed to every voter in the state.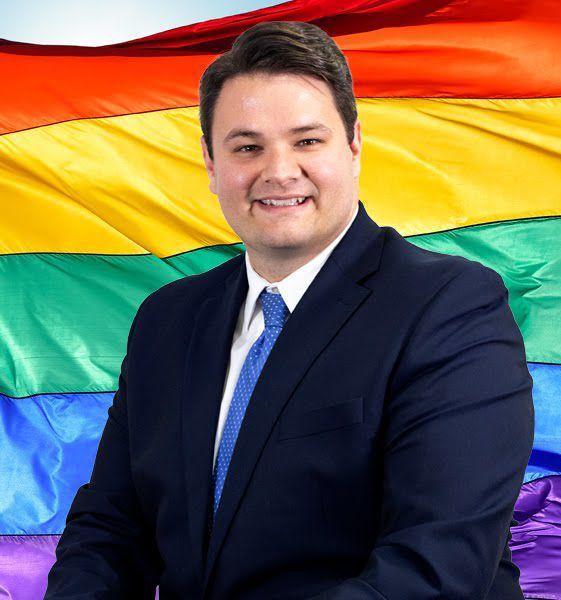 The Indiana Democratic Party held a training session for Hoosiers interested in running for office in January with a record number of 200 registrants, diverse in gender and race.
While the Indiana Democratic Party has offered training sessions in previous years, this is the first year they've partnered with the National Democratic Training Committee, an organization that travels the country training the party's future candidates. The goal of the training is to inspire a more diverse field of candidates in terms of gender, age and ethnicity.
Nov. 6 was Election Day, and J.D. Ford's 36th birthday. He was in for quite a present. Ford ousted incumbent Sen. Mike Delph, R-Carmel, who had represented District 29 in the Indiana Senate since 2005 and is now the first openly LGBTQ person ever elected to the Indiana General Assembly.
Nationwide, Ford's win was also a part of a "Rainbow Wave," which saw over 150 LGBT candidates elected during the midterm election, the most ever recorded.
Democrats cleaned up in the Marion County-wide races on the ballot including prosecutor, clerk, auditor, recorder, sheriff, and assessor. Democrat Terry R. Curry won a third term as Prosecuting Attorney of Marion County against Republican challenger Benjamin D. Strahm.
Four years after she first won Marion County Circuit Court clerk, Democrat Myla A. Ethridge defeated re-election challenge from Republican Kyle Leffel. Democratic Marion County Auditor Julie Voorhies won a re-election challenge from Republican Caarn Heir.
First elected as Marion County Recorder in 2014, Democratic incumbent Kate Sweeney Bell successfully ran for re-election against Republican challenger Paul Annee. Marion County Sheriff John Layton did not run for re-election given the constraints of the two-term limit. Instead, Republican candidate Brian K. Durham ran and lost to Democratic candidate Kerry Joseph Forestal. Incumbent Assessor Joseph P. O'Connor ran unopposed.
There's no way to sugarcoat it for statewide Indiana Democrats: the 2018 midterm election was a tough one. Despite the national party flipping dozens of seats and taking control of the United States House of Representatives, seven of the Indiana's nine districts are represented by Republicans. And, in the Statehouse, Republicans retained their supermajority status.
Indiana House Republicans now hold a 67-33 seat majority, while Indiana Senate Republicans hold a 40-10 advantage. Three incumbent Republican women easily won re-election of their respective state offices on Nov. 6. Auditor Tera Klutz, Secretary of State Connie Lawson, and Treasurer Kelly Mitchell were all re-elected.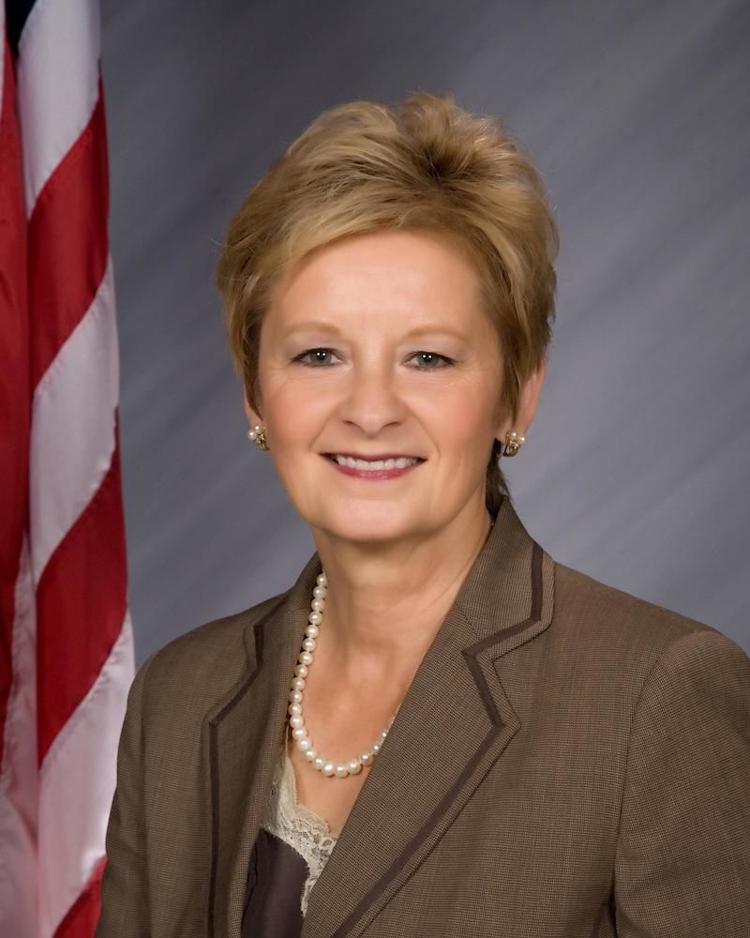 The state received nearly $8 million from a federal fund to improve the security of the voting process, but that money wasn't put to use before the primary election.
State election officials around the country received a share of $380 million that Congress set aside for election security improvements. Indiana got about $7.9 million of that fund.
Sept. 28, in a converted shopping center on East Washington Street, the Marion County Election Board was working to ensure the integrity of the upcoming midterm election. The Election Services Center was the site of the public test of the county's voting system, which is required by law.
Under the microscope was the new DS200 precinct scanner and tabulator, and the ExpressVote touchscreen machines. Staff was tasked with ensuring the equipment and its software are tabulating results correctly.
A federal judge Aug. 10 rejected Attorney General Curtis Hill's attempt to unravel the consent decree reached earlier this summer requiring Marion County to establish satellite voting sites in November and in future elections.
Common Cause and the NAACP sued in 2017 to require Marion County to provide more than one location for voters to cast ballots in advance of the election. The consent decree required the election board to have six satellite voting sites in November.
Marion County, which is majority Democratic, was the only county in central Indiana to have only one early voting site, prompting the voting rights lawsuit. The other counties are majority Republican.
In Marion County, turnout this year was slightly below that of the rest of the state at 48 percent, with 309,620 ballots cast out of 647,977 registered voters. Of those, 225,473 votes were cast on Election Day, and 84,147, or 27 percent, were absentee ballots. By contrast, during the 2014 midterm election, Marion County's turnout was only 25 percent.
In a hotly contested Senate race, Republican challenger Mike Braun unseated incumbent Democratic Sen. Joe Donnelly on Nov. 6. Along with other key wins around the country, Braun's victory ensured GOP control of the United States Senate.
Donnelly was first elected in 2012, defeating Republican Richard Mourdock to take retiring six-term incumbent Sen. Richard Lugar, R-Indiana. Now the only elected statewide Democrat, Donnelly faced Braun, as well as several third-party candidates including Libertarian Lucy Brenton and Independent Scott Fischer.
Braun launched his campaign against Donnelly almost as soon as he was declared the winner of the bitterly-contested Republican primary. Braun, a former state representative, scored an upset victory May 9 against two sitting congressmen, Reps. Luke Messer and Todd Rokita.
Slideshow: Obama Visits Gary Ahead of Election
Former President Barack Obama stops in Gary on Sunday to campaign for Sen. Joe Donnelly, D-Indiana, during a get-out-the-vote rally. Victor Oladipo and Rep. André Carson, D-Indiana, were in attendance. Later that day, Obama also campaigned in Chicago. Donnelly's re-election campaign against Republican challenger Mike Braun is among the most closely watched in the country. (Credit: Lora Olive)