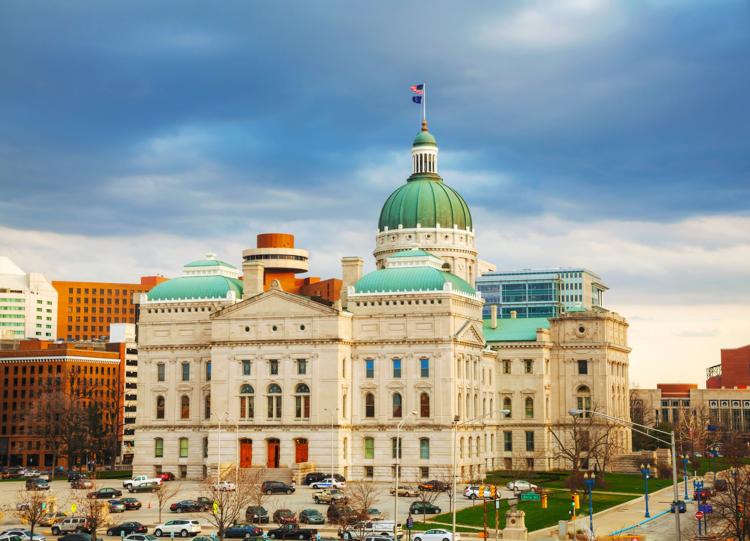 There was much disappointment to be shared this year for those concerned about the Statehouse in 2018. Redistricting reform and press freedoms suffered setbacks. And, we can't even tattoo our eyeballs any longer. But, at least, we can buy alcohol on Sundays now, right?
Here's a look at our top stories related to state government from 2018. Click the titles to link to the original articles.
As of July 1, any person that is not a licensed health care professional caught performing the procedure could face a $10,000 civil fine. The dangers of the procedure were widely publicized last fall when a model damaged her eyes when she attempted to have the whites tattooed purple. Indiana is the second state to pass measures against this kind of tattooing. Oklahoma first banned the practice in 2009.
A bill that would have extended First Amendment press freedoms to Indiana middle and high school students died in the House on Feb. 5. The vote was 47-45 in favor of House Bill 1016, authored by Rep. Ed Clere, R-New Albany.
Legislation that would have allowed state and local agencies to charge for public records searches was vetoed by Gov. Eric Holcomb last session, and the House voted to back his decision.House Enrolled Act 1523 would have allowed these agencies to charge up to $20 an hour when government officials spent more than two hours searching for a record requested by the public or members of the media. The House voted 0-99 on March 14 to sustain the veto.
Two years ago, legislators passed a similar bill––which was vetoed by former Gov. Mike Pence–that would have deterred abusive public records or nonspecific searches that takes hours of a public employee's time.
8. Redistricting Reform Dies in Indiana House
For the second year in a row, Rep. Milo Smith, R-Columbus, has killed a redistricting reform bill and House Speaker Brian Bosma, R-Indianapolis, said he is OK with that. Senate Bill 326 passed out of the Senate with a 42-6 vote.
But even more important, Bosma said, the United States Supreme Court is already ruling on similar legislation in Wisconsin, mirroring Smith's reason to kill the bill. Smith had told another reporter that he would not call SB 326 for a hearing in the Election Committee, which he chairs. The bill, authored by Sen. Greg Walker, R-Columbus, would establish redistricting standards for congressional and state legislative districts.
7. Rodric Bray Becomes New Leader of Indiana Senate
Indiana Senate Republicans elected Sen. Rodric Bray to become the next president pro tem, succeeding Sen. David Long. Long announced his retirement in February after spending 22 years in the Indiana Senate — 12 of those as its leader. He will still have two years left on his term. Senate Republicans went into a caucus meeting after the end of the special session May 14 and, in less than an hour, emerged with a new leader.
Legislation that would drop all fees for gun licenses and allow guns in churches that have schools on the property stirred heated debate March 12. A conference committee for House Bill 1214 heard over three hours of testimony and debate over handgun licensing and the right to carry at a church that has a school on its property.
HB 1214, which originally dealt with THC and hemp products, was stripped and replaced with language from bills that appeared to die in the General Assembly. The new bill would eliminate the four-year handgun license and get rid of application fees for lifetime handgun licenses. It would also allow a licensed person to carry a firearm at a church with a school on its property.
Senate Bill 33, which would have allowed guns in a church with a school on the property, was not called for discussion last week before the deadline for bills to be amended. House Bill 1424, which would have dropped licensing fees for lifetime gun permits, also did not get a hearing before the deadline.
Gun legislation in the General Assembly stalled after a shooting spree at a Florida high school in February sparked a national debate about the availability of guns and whether they should be more tightly regulated. Senate Minority Leader Tim Lanane, D-Anderson, said he did not support the new language in the bill. 
Dozens of sitting Indiana House Republicans and candidates signed off on a letter expressing support for Speaker Brian Bosma, who has been accused of hiring a lawyer to intimidate a woman who says she had a sexual encounter with him more than 20 years ago.
The Indianapolis Star reported on Oct. 12 that Bosma, an Indianapolis Republican, paid attorney Linda Pence $40,000 to investigate a former intern for the House Democratic caucus. The woman, Kandy Green, told the newspaper that investigators for Pence had been questioning her friends and family to find out negative information about her, actions which she has interpreted as intimidation. Bosma has denied all allegations.
The letter from Bosma's campaign and sent by the public relations firm of Sease, Gerig & Associates has a list of 64 House members and candidates who say they support Bosma in the aftermath of the allegations.
4. DCS Issues
The head of Indiana's Department of Child Services told a legislative panel that her agency is making progress to fix some of the problems at the troubled agency. Director Terry Stigdon told lawmakers on the Interim Study Committee on Courts and the Judiciary on Sept. 6 that the department has added attorneys and supervisors and is in the process of figuring out pay raises for employees.
Those were among the 20 recommendations the Child Welfare Policy and Practice Group gave DCS in a report that came out in June after a six-month examination of the department.
Since Stigdon took over the department in January 2018, it has hired a net gain of 44 supervisors and 30 attorneys and will continue to hire additional help. The current supervisor to family case manager ratio is one to seven and the department's goal is to get the ratio down to one supervisor per five family case managers within 18 months.
3. Indiana AG Takes Abortion to Supreme Court
One week after the confirmation of Judge Brett Kavanaugh, Indiana Attorney General took abortion to the Supreme Court. In a filing announced Oct. 13, Hill asked that SCOTUS review and reverse a lower court ruling declaring efforts to attach provisions to Indiana's abortion law unconstitutional. Specifically, Hill is asking that a bill signed by then-Gov. Mike Pence in 2016 be considered.
House Enrolled Act 1337 contained two requirements that are at issue in this case.
First, the law required clinics and/or other healthcare facilities in possession of aborted or miscarried fetuses to dispose of them either by cremation or interment—the same requirements as those for deceased individuals. Second, HEA 1337 prohibited doctors from performing discriminatory abortions based solely on the race, sex or disability of the child.
The special session May 14 came with no surprises as the four bills that legislators failed to pass on the last night of the regular session were all easily approved and signed by the governor. Legislators met for a little more than six hours to discuss bills from school safety to updating the state's tax code, but the most heated debate took place over House Bill 1315, the Gary-Muncie school takeover legislation.
HB 1315 establishes a process to single out struggling schools. It would allow the state to take over the Gary and Muncie community schools, and it authorizes a $12 million loan to the Muncie school system. Proponents of HB 1315 said the school takeover would allow for a unified approach to solve the two districts' financial problems. But opponents countered that the voices of the community could be silenced because the elected school boards would be overridden.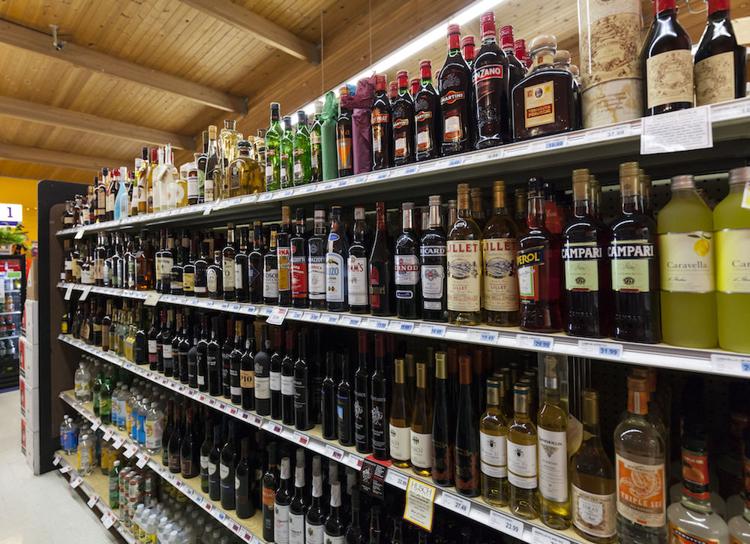 Reporters, lawmakers, and other observers squeezed into the governor's office Feb. 28 to witness the end of an era as Gov. Eric Holcomb signed the law legalizing Sunday alcohol sales.
Effective March 4, Hoosiers were able to stop by liquor, grocery, convenience and drug stores to purchase alcohol any time from noon to 8 p.m. Restaurants that meet other requirements of Indiana's alcohol laws will also be allowed to sell carryout.
The original effective date for the bill was July 1, but lawmakers agreed it was unnecessary to wait that long. Holcomb said signing the bill immediately was not only about meeting Hoosiers' expectations, but also exceeding them.