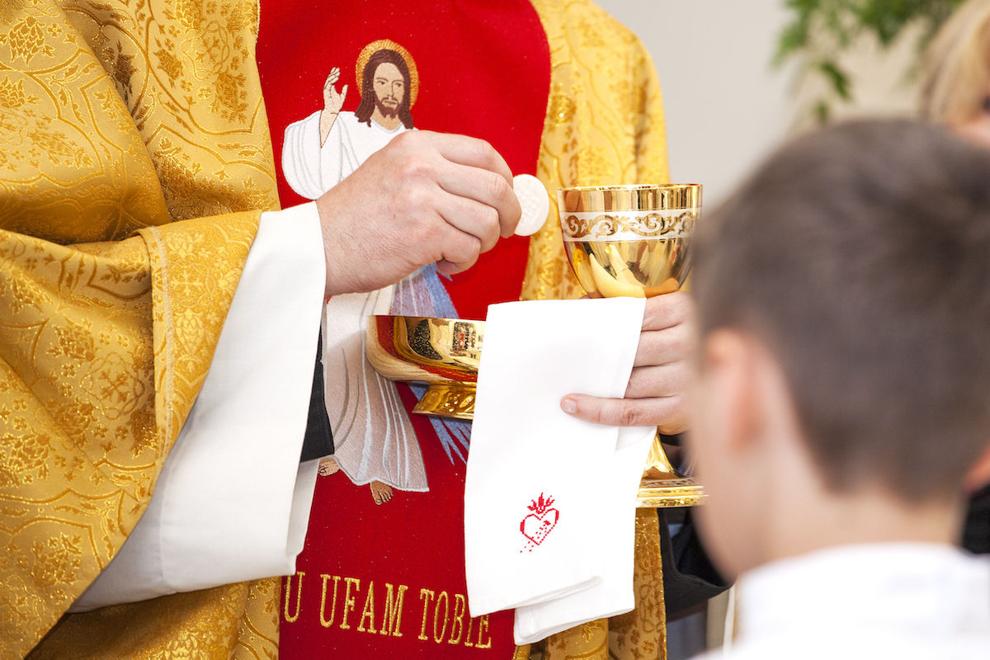 Powerful people in the state of Indiana were accused of some pretty ugly crimes in 2018. Public officials from around the state were accused of stealing over $1 million. Dozens of priests were named as credibly accused sexual abusers by the Catholic Church. And, lest we forget the Curtis Hill case. Here's a round-up of some of the top criminal justice stories of the year. 
Here's a look at our top criminal justice articles from 2018. Click the titles to link to the original stories.
April 5, Gov. Eric Holcomb held a ribbon cutting ceremony for the inaugural coding class at the prison on the west side of Indianapolis. The Last Mile program prepares incarcerated individuals for the workforce through business and technology training. The program was co-founded by Chris Redlitz, owner of Transmedia Capital of San Francisco, who initially was invited to speak to inmates at California's San Quentin State Prison in 2010.
Eight months after a law requiring state police to collect DNA samples from anyone arrested on a felony charge took effect, the policymakers behind the measure are praising what they see as positive results. In an August press release, the office of Rep. Greg Steuerwald, R-Danville, reported the new law had matched nearly 500 samples collected since Jan. 1 with old information recorded by a national database. The American Civil Liberties Union of Indiana has denounced the law and labeled it a violation of privacy.
Cars. Cash. Phone charges. Utility bills. Concession stands. Golf carts. Iron Maiden keychains. These were but a few of the many items over a dozen Indiana public officials have been charged with stealing or using public coffers to purchase for themselves over the past few years.
United States Attorney Josh Minkler announced Oct. 11 a large-scale initiative bringing federal and state corruption-related charges against 15 individuals working in public service and governmental positions. The effort, called "Operation Public Accountability," partnered the State Board of Accounts with the FBI, Indiana State Police, county sheriffs, the U.S. Attorney's Office, and state and local prosecutors filing charges against local fire department officials, school employees and various municipal and county employees from around the state.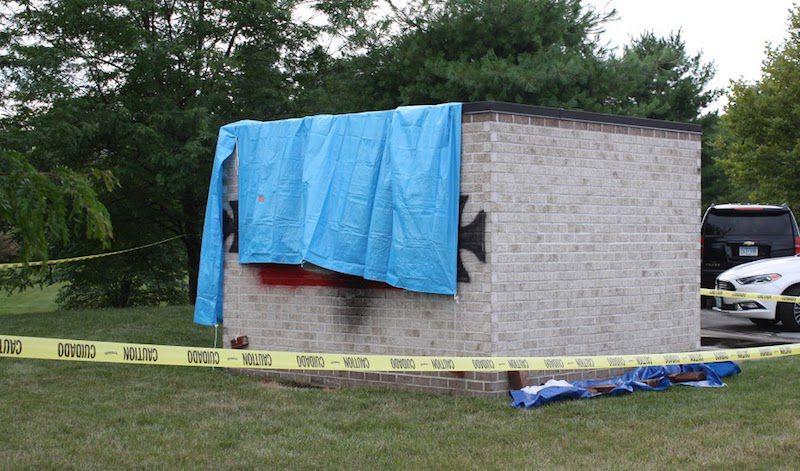 The grand jury for the U.S. District Court Southern District of Indiana, Indianapolis Division formally filed charges Sept. 14 in the recent Carmel synagogue graffiti and fire incident. The charges follow the Aug. 16 announcement of the arrest on a criminal complaint of Nolan Brewer, 20, Cloverdale, on conspiracy to violate civil rights. An un-named co-conspirator was also arrested at that time. No information was initially given on the second individual. The indictment now reveals the other suspect to be Brewer's wife, listed only as Person A. She is a minor and has not been charged in the indictment.
A committee assigned to study hate crimes legislation decided to punt to the Indiana General Assembly Oct. 11, making no specific recommendation for the 2019 legislative session. After hearing hours of testimony, the Interim Study Committee on Corrections and Criminal Code voted on its final report stating that every approach to the proposed changes had positives and negatives and should be resolved by lawmakers when they meet in the 2019 session. The Indiana General Assembly has failed the past few years to pass hate crimes legislation. Indiana is one of five states that does not have a hate crimes law.
The Archdiocese of Indianapolis on Oct. 11 provided a list of 19 clergy who have been credibly accused of sexual abuse of a minor or young person. The list of clergy deemed to have at least one credible claim of abuse involving a child or adolescent includes 19 priests for the Archdiocese of Indianapolis and four priests who were members of religious orders who served in the Archdiocese dating back to the 1940s. Since 1940, at least 940 priests and 68 deacons have served in the Archdiocese of Indianapolis.
Brett Kavanaugh was sworn in as the newest appointee to the Supreme Court of the United States on Oct. 8, after one of the most contentious hearing processes and tightest votes in American history. Indiana senators Todd Young (R) and Joe Donnelly (D) voted along party lines, Young supporting the Republican appointee and Donnelly opposing. Sen. Todd Young he believes Dr. Christine Blasey Ford suffered "some trauma" and was the victim of misconduct. But, Young added, "that misconduct was something Judge (Brett) Kavanaugh was in no way responsible for."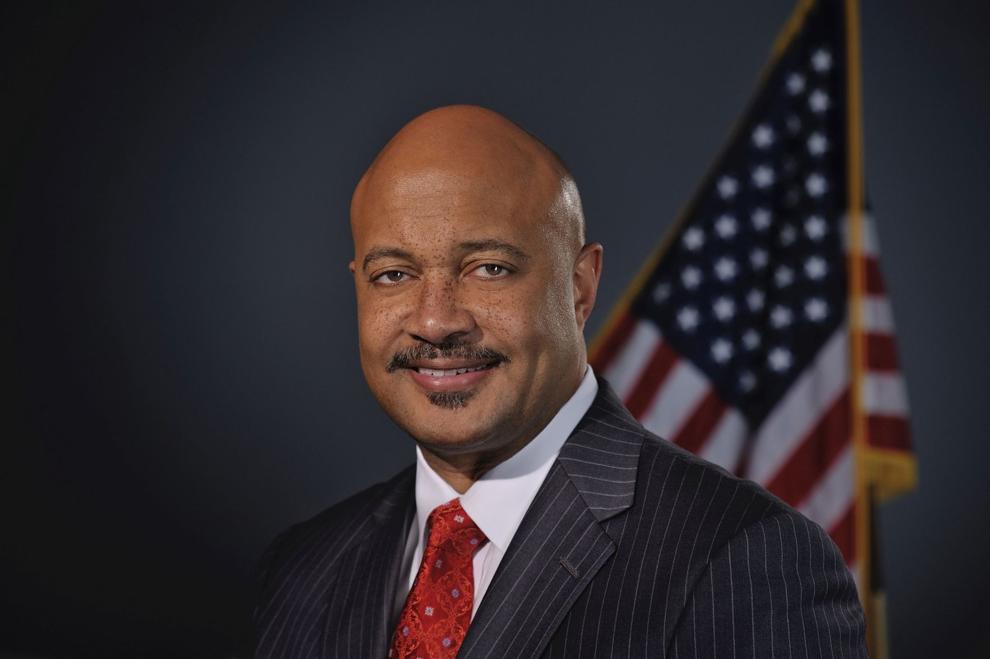 Events unfolded quickly the morning of Oct. 23 at the Marion County Prosecutor's Office in the ongoing controversy over allegations of sexual misconduct against Indiana Attorney General Curtis Hill. First, Special Prosecutor Dan Sigler addressed the assembled press gathered in the first floor conference room to announce no charges would be filed against Hill. Sigler simultaneously released a seven-page report to the Marion Superior Court Criminal Division.
Then, four of Hill's accusers, along with their attorneys from Katz Korin Cunningham, announced they were taking initial steps to proceed with a civil lawsuit. Three of the women—State Rep. Mara Candelaria Reardon, D-Munster; Niki DaSilva, Legislative Assistant for the Indiana Senate Republicans; and Gabrielle McLemore, Communications Director for the Indiana Senate Democrats—had previously made their identities known to the public. A fourth accuser—Samantha Lozano, Legislative Assistant for the Indiana House Democrats—had been unnamed up to that point.