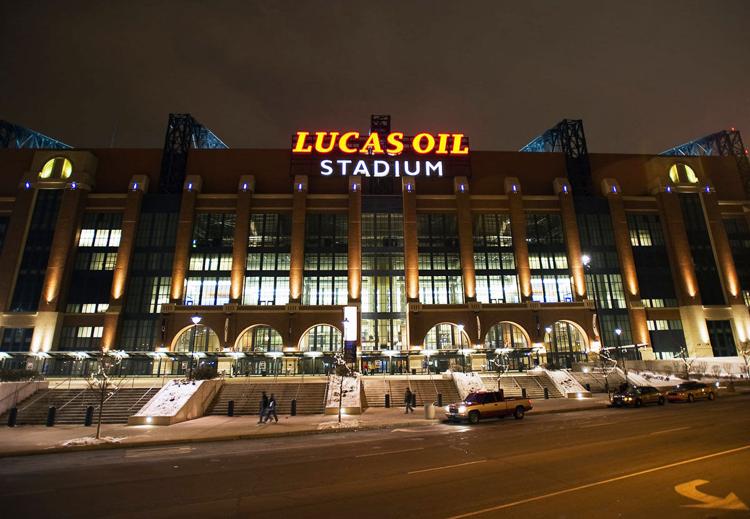 Indy Eleven owner Ersal Ozdemir announced Monday morning that the club will play their 2018 home matches at Lucas Oil Stadium. 
"Today's announcement that Indy Eleven will schedule its home games in 2018 at Lucas Oil Stadium is a win for our fans, our team and our great city," Ozdemir said. "The fan experience will improve significantly in this great venue with controlled weather conditions, nicer amenities such as concessions, restrooms, seating and much more."  
The Indy Eleven called Michael A. Carroll Stadium home every season since they began play in 2014. 
"It is indeed a great day for our city. From the Superbowl, to Final Fours, to even a U2 concert, Lucas Oil Stadium has been Indianapolis' mecca of spectacle ever since these doors opened a decade ago," said Indianapolis Mayor Joe Hogsett. "Now with the Indy Eleven set to take this field, soccer fans will continue that tradition here in our great city."
The announcement comes a few weeks after the Eleven announced they were leaving the North American Soccer League (NASL) and joining the United Soccer League (USL).
"Lucas Oil Stadium and the USL present a bigger stage for our soccer team and more visibility not only in our state but around the globe," Ozdemir said. "If the past few years have demonstrated anything it's that Indianapolis is perfectly situated to be a leader and champion in the world of professional soccer."
The Eleven were consistently at the top of the NASL each year when it came to attendance, averaging around 9,000 fans a match. 
Ozdemir mentioned that the Eleven could return to their old home in 2018 to play a few matches due to scheduling conflicts at Lucas Oil.
The Eleven make their USL debut on Mar. 24 away to Richmond Kickers. They host FC Cincinnati on Mar. 31 for the team's home opener. 
A tentative season schedule can be found here.