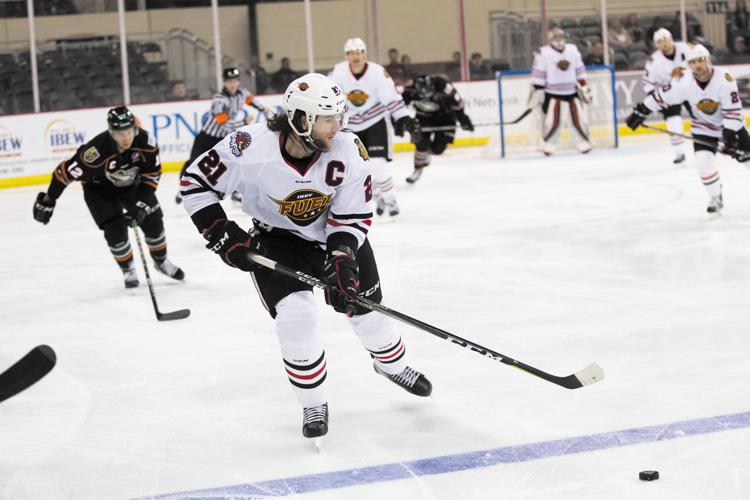 In just their fourth season in the ECHL, a third-tier professional hockey league in the United States and Canada, the IndyFuel will host their first ECHL All-Star Classic on Monday, January 15 at 1 p.m. at the Indiana Farmers Coliseum — the home rink of the Fuel. 
"It was a priority and a goal of our ownership to eventually land an event like this and be able to host it," said IndyFuel's Director of Marketing Brent Hollerud. "It's a chance to showcase Indianapolis as a city to this league and on the same page showcase the ECHL on a bigger stage to Central Indiana."
Indianapolis is by far the largest market team in the ECHL and has several regional rivals in the league including the Fort Wayne Komets, Cincinnati Cyclones and Toledo Walleye. 
"I think that's where Indy geographically is such a great spot for events like this. We've got all the major sporting events that end up coming to Indy because of its central location," said Hollerud. "It's really a great opportunity for other teams and other markets to make the trip and see what Indy is all about." 
Hoosiers and fans from out of state will get to experience a different looking All-Star Classic. This year the ECHL is switching up the format with the hope of making things more exciting for both players and fans. 
"Traditionally the last few times the ECHL has done their All-Star game it's been the host team taking on a team of All-Stars which is an interesting format as you're more or less having your hometown fans watch your team get pummeled by the team of All-Stars," said Hollerud. 
As one could imagine with a format like that, the ECHL All-Stars have dominated the past four Classics, with the home team losing by four or more goals in three of the four games. 
Getting ran off your own ice isn't the best way to attract fans year in and year out. It's one reason why the ECHL is moving to a new format. This year's format will emulate what the National Hockey League (NHL) has done recently. Instead of the traditional 5-on-5 full teams playing each other, teams will be smaller — 3-on-3 — and each of the four divisions in the ECHL will field a team. 
"For anyone that hasn't seen a 3v3 overtime or 3v3 hockey, it's pretty much as exciting as it gets," said Hollerud. "You're going to see a lot of breakaways, a lot of great saves from goaltenders, a lot of scoring opportunities and a lot of action."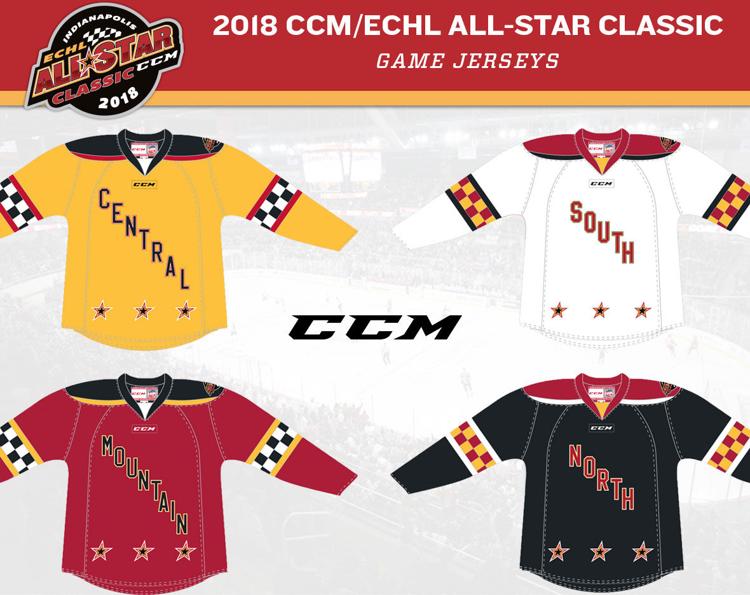 The North Division will face the South Division in the first semifinal with the Central Division facing the Mountain Division in the second. Winners of the semifinals will then face off to determine a champion with a skills competition taking place before the championship. 
The IndyFuel will be represented by two players at this year's Classic. Forward Michael Neal will play for the Central Division while goaltender Étienne Marcoux was named to the North Division roster. 
"It's an absolute honor, obviously," Neal said about being selected to represent the Fuel. "It's something that I didn't think was going to happen."
With 11 goals on the season, Neal leads the Fuel in goals and also ranks second on the squad with 20 points. Those numbers represent Neal's best start to a season during his 10-year career. For Neal, it's quite the turn around from where he saw himself a little more than six months ago.  
"Coming off the knee surgery I definitely wanted to prove that I could play," Neal said. "To [prove to] myself and everybody else to not count me out.' 
Neal suffered an ACL tear in April 2017, a major setback given that it was the second time he injured his knee and the recovery period tends to take six to nine months. But Neal, the Fuel captain, was back on the ice in early November, less than six months after his injury. 
"I think the way the organization handled everything with the offseason helped me get back," said Neal. "I don't want to let them down and I don't want to let myself down."
Given the circumstances, Neal says that getting the nod as an All-Star from Fuel head coach Bernie John and the league was a special moment. 
"Whenever you get the chance to play in these special events you want to make the most of it, enjoy yourself, take it all in," Neal adds. "You never know what can happen and what doors can open up from a chance like this." 
John will coach Neal and the Central Division team at the Classic. 
"It's a great honor to be part of a special event such as this," said John. "I have been part of these games as a player and I know that it will be a lot of fun for all involved." 
John played for the Indianapolis Ice from 1999-2004, winning a championship with the team in his first season. 
Monday's All-Star Classic will have another big name in attendance. Hall of Fame hockey player Wayne Gretzky will be making an appearance to participate in a ceremonial puck drop. Gretzky got his professional hockey start with the now defunct Indianapolis Racers in 1978-79. 
"If you ask anyone with a pulse, they'd probably be able to name one hockey player and that's Wayne Gretzky," said Hollerud. 
Gretzky is arguably the greatest hockey player of all-time and was given "The Great One" nickname during his playing days. He will be joined pregame by Chicago Blackhawks National Anthem singer Jim Cornelison, who will introduce Gretzky by singing "Back Home Again in Indiana."
The Classic will be supplemented by a Fan Fest taking place Sunday, Jan. 14 from 2-8 p.m. at the Pavilion at Pan Am. The NHL's Stanley Cup will be present along with players and mascots for photos and autographs. 
[Editor's note: Tony Stewart was named the North Division coach after this story published.]