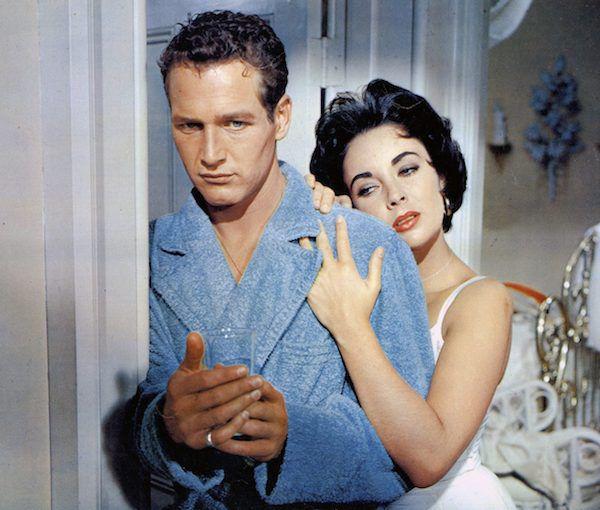 The forecast calls for snow, perhaps our first big accumulation of the winter. So we've found 10 ways to keep you entertained indoors while the white stuff falls between now and Monday.
FRIDAY AND SATURDAY
Winter Night Film Series
The Winter Film Series kicks off this weekend with three screenings of some classic Hollywood favorites that should be a good anecdote to countering the frigid winter weather. Cat On A Hot Tin Roof (1958: Paul Newman, Elizabeth Taylor) Friday at 7 p.m.; Jane Eyre (1943: Joan Fontaine and Orson Welles) Saturday at 4 p.m.; Westworld (1973: Yul Brenner, Richard Benjamin, James Brolin) Saturday at 7 p.m.
Indianapolis Symphony Orchestra: A Night in Paris
The first of two weekends devoted to music inspired by the City of Lights, Krzysztof Urbanski conducts this weekend's Paris Festival of Classics featuring Mozart's Symphony No. 31: Paris; Les Cites de Lovecraft by Connesson; Prelude a l'apres-midi d'un faune by Debussy; and Gershwing's An American in Paris. The following weekend, pops conductor Jack Everly takes over and the program includes songs like La Vie En Rose, Bring Him Home from Les Misérables, Fools Who Dream from La La Land, and Ravel's Bolero.
Continuing this weekend
FRIDAY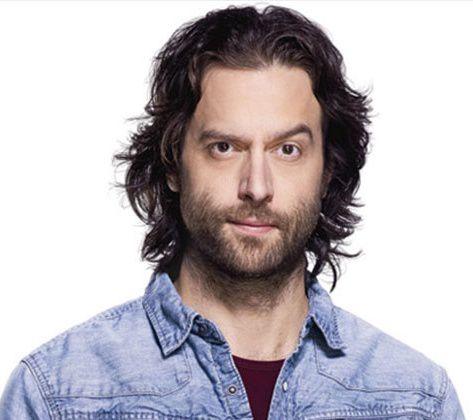 Chris D'Elia
Comedian Chris D'Elia stops in town as part of his Follow the Leader tour. Perhaps best-known for his tv roles on Whitney, Undateable and Good Doctor, D'Elia has been making the standup rounds much longer. If you aren't familiar with his work, you'll find several Netflix specials including Incorrigible and Man on Fire. He's also part of the new "global comedy" series Netflix is producing that will bring together 47 comedians from 13 different parts of the world and air later in 2019.
Slim Gambill
In support of his new solo album, Fake Jazz and Theme Songs, Lady Antebellum guitarist Slim Gambill comes to the Jazz Kitchen for two sets on Friday. Gambill says the new record marks a long-overdue return to his roots as a jazz and blues musician. "I was bitten by the music bug while playing in my high school jazz band and my own garage/rock/jam bands. [That] was my groove, well into my college years at USC, when country music was the furthest thing from my mind. This music seems like a departure, but for me, it's really a coming home." Gambill's All-Star Nashville-Based Band features Elijah "DD" Holt on drums, Latavius Mulzac on keys and Ryan Madora on bass.
SATURDAY
Indoor Seed Starting Class
Ignore the snow and plan for Spring! The Purdue Extension Master Gardeners Learn are offering expert guidance on how and when to plant seeds and start growing plants indoors for transplanting into your garden once it does warm up. This program will be presented by the Purdue Extension Master Gardeners. The IndyPL Seed Library at the Glendale Branch is available during regular branch hours from late March through October. It provides seeds for check-out as well as education and resources about growing seeds, saving seeds and organic gardening.
Volunteer Orientation
Made a resolution to do something good this year, but don't know where to start? How about helping out the good folks at FACE in their work to make Indianapolis a no-kill city. Find out where you can be of best use volunteering at the clinic to help ensure access to affordable spay/neuter services, vaccines, wellness care, and other animal care resources to the community.Must be 13 years or older.
Unspoken Truths: Two Takes on American History
Find what's been left out of the history textbooks when Storytelling Arts opens us to hidden truths. Anne Shimojima brings us into her family's WWII experiences in U.S. incarceration camps. Dovie Thomason shares her personal Lakota/Plains Apache narratives in their historic context. It's a truism "what you don't know can cause you harm." With truth-speaking vs historical amnesia, gaining the facts can get you out of harm's way.
Art of the Brick
You only have a few more weeks to take advantage of the spectacular Lego exhibit at the State Museum before it closes on Jan. 26. Featuring 80 works of art by Nathan Sawaya and composed entirely composed of Lego bricks, the exhibit includes interpretations of Van Gogh's Starry Night and Da Vinci's Mona Lisa. Don't miss the most popular of his works is Yellow, a life-size sculpture of a man ripping open his chest, with thousands of yellow LEGO bricks pouring out of the hole.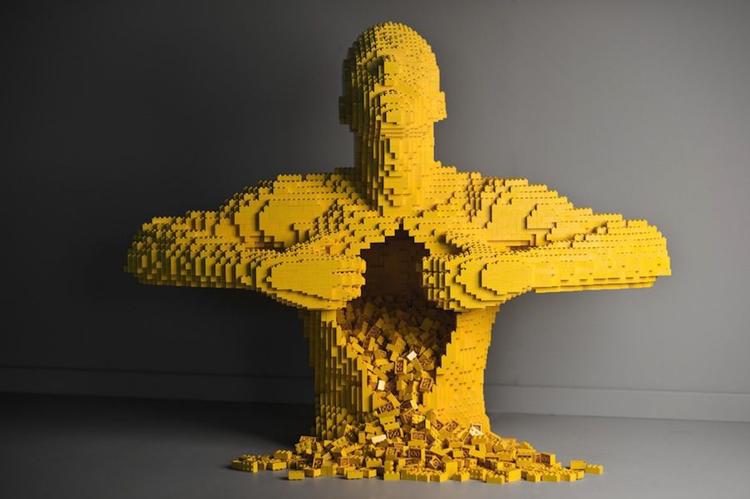 ---