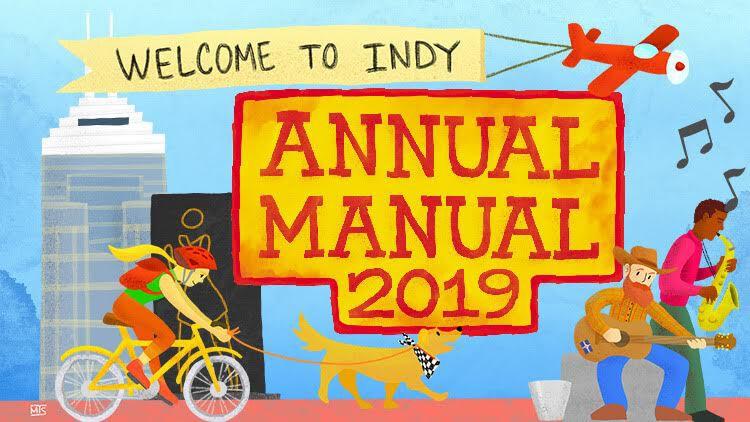 Welcome to the NUVO Annual Manual 2019 - our way of highlighting all the best Indianapolis has to offer in the year ahead.
In addition to including as many reader favorites as possible, we've also made recommendations for what's ahead in arts, entertainment, and live music options; and we've compiled a list of must-try restaurants if you truly want to call yourself a local.
We hope you'll browse the Annual Manual for ideas of your own for exploring the city and encourage you to let us know if we've left out something egregious. Most importantly, find inspiration to get gout, go and do as many of these events, visit as many of these venues, support as many of these neighbors as possible.
We are proud to call Indianapolis home and look forward to celebrating all the good things it offers in the year ahead. See an omission, type or objectionable entry? Let us know at editors@nuvo.net. We're already planning ways to improve with the 2020 Annual Manual, and your input is of great value.
.
8 updates to this series since