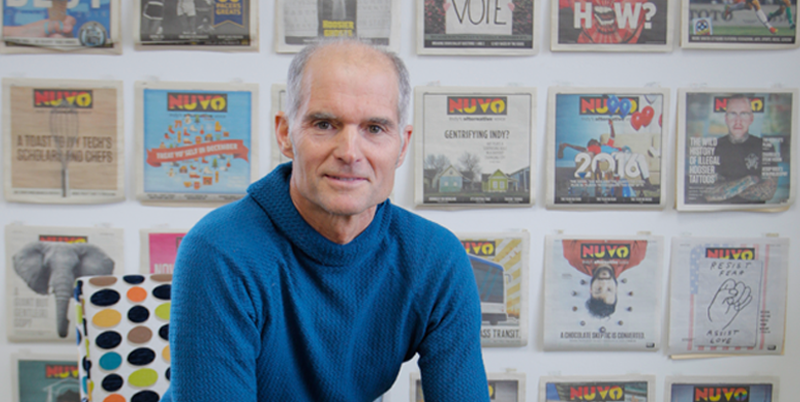 Dear reader,
This year, we celebrate the anniversary of our first issue, which hit stands in Indianapolis in March of 1990.
Since the beginning, NUVO has been completely free. To encourage us, we even have a lighted sign in our office that reads "knowledge is free." So, it is with caution and careful consideration that we roll out today an option to become a paid member of NUVO.
We live in a time of "fake news," the balkanization of media and social media insulating us from competing viewpoints. Getting to the truth is difficult and expensive — and we need good journalism now more than ever to ensure a healthy democracy. 
But trends such as ad blockers, programmatic advertising and the decline of print advertising make it imperative that we diversify our revenue streams, and are some of the reasons why we are turning to you for your support.
This request does not come without significant benefits. Our membership program is part of a larger strategy to make our content even more independent of outside influences. And, by becoming a member, we get to know you better and become more aligned with your interests.
Our best response to the distrust of media is to become even more transparent. By knowing our biases, you can decide if you want to invest in us. We can all disagree on the solutions to the issues of the day, but at least you will know where we are coming from in our story selections.
Most of our values center around protecting the Constitution: We value an informed public to support our democracy.
Liberty and the pursuit of happiness.
Equality before the law.
Justice for victims of the abuse of power.
A right to clean air, water and food.
Sustainable environmental stewardship based upon science.
Government that is fair, transparent and efficient.
An arts community that is diverse and robust.
Access to quality and affordable food, housing and education.
Reason as our most reliable guide, with the support of facts and science.
If you share these values, now is the time to support good journalism. In the Support Us tab, you'll find details about our new membership program.
We hope you join us. And, from all of us, thank you.
Kevin McKinney
Publisher and Founder of NUVO Newsweekly