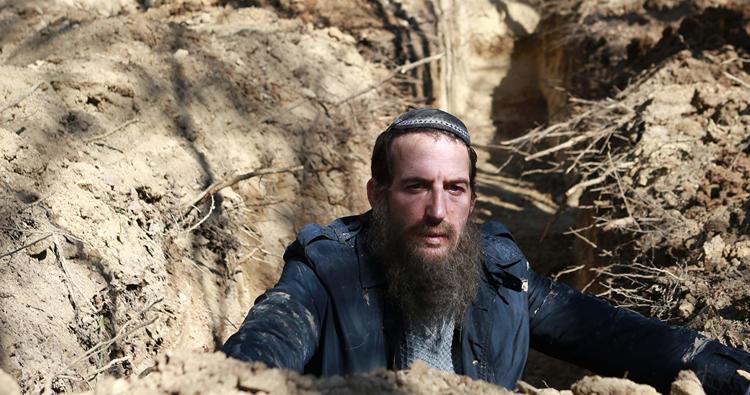 "The Indianapolis Israeli Film Festival explores Israeli society through fascinating, humorous, inspiring, and compelling feature films and documentaries," says the JCC's Director of Arts and Education Lev Rothenberg about the film festival that begins July 15.
While most of the films will be screened at the Arthur M. Glick Jewish Community Center, the opening night reception and screening of this annual film festival, now in its third year, will be at the Athenaeum in the Mass Ave district on Sunday, July 15.
The first film to be screened is Maktub at the Athenaeum at 7 p.m. following a 6:30 p.m. reception. The sole survivors of a terrorist attack, Steve and Chua are inspired by notes placed in the Western Wall—the holiest site in the world for Jews—to grant wishes to the people who put them there.
The other screenings in the festival are as follows, and take place at the JCC.
An Israeli Love Story, July 16, 7 p.m. This is a film based on a true story—the story of a love affair that took place between Eli Ben-Tzvi, the son of Israel's second president, and Pnina Gal.
The Testament, July 17, 1 p.m. and July 18, 7 p.m. Holocaust researcher Yoel discovers a testimony from his mother when he opens up a classified file in an attempt to stop construction on a patch of land where a massacre has taken place.
Shelter July 17, 7 p.m. This film revolves around an Israeli Mossad agent and Mona, a Lebanese informant, who is recovering from plastic surgery so that she can assume a new identity while they are stuck in an apartment in Hamburg, Germany, for two weeks.
The Essential Link: The Story of Wilfrid Israel, July 19, 7 p.m. This documentary focuses in on Wilfrid Israel, a wealthy Jewish businessman and owner of Berlin's largest department store, who became instrumental in the Kindertransport operation, which saved thousands of Jewish children from Nazi death camps. This film is sponsored by Myron and Myrna Weinberger, and Myron will speak at the screening.