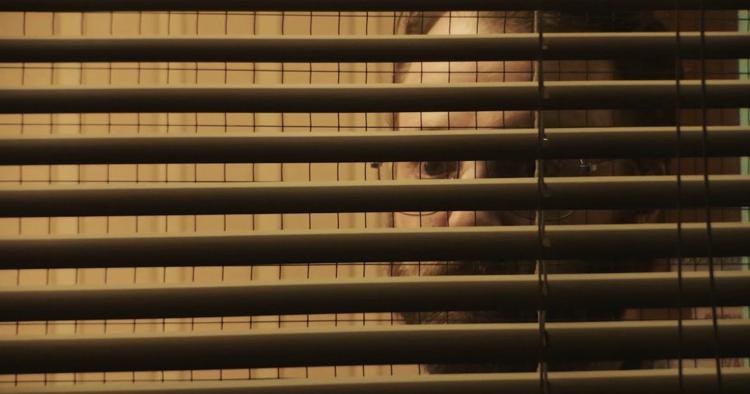 Steven Soderbergh is having one hell of a retirement. After announcing his intention to quit directing after Magic Mike and Side Effects, he directed, edited, produced and shot the insanely brilliant Cinemax show The Knick and HBO's interactive puzzle series Mosaic. He then instantly dove back into film to do the Liberace biopic Behind the Candelabra and last year's delightfully strange Logan Lucky.     
Prolific doesn't even begin to describe the auteur with his output because he isn't just cranking out movies for a buck. His films feel like little obsessions, these tiny little nuggets of character or imagery that won't allow him to rest until he commits them to film (or digital, as it were). Following in the footsteps of John Cassavetes, this is the man who revolutionized and modernized independent film with his 1989 cult classic Sex, Lies and Videotape.
Unsane  once again sees Soderbergh blazing his own trail by shooting a pulse-pounding psychological thriller on the iPhone 7 Plus. Sean (The Florida Project) Baker did something similar when he shot 2015's Tangerine  on three iPhone 5s, but that was supposed to make that film feel like a gritty slice of life. Unsane uses the medium to create paranoia, delirium and rage.
Unsane  tells the story of Sawyer Valentini (a career defining performance by Claire Foy of The Crown), a woman who has moved to a completely new city in order to get away from a stalker.
When she is horrifyingly committed to a mental hospital for telling her therapist she's had suicidal thoughts, her stalker appears there working as an orderly. Sawyer is pumped with so many drugs and has been so afraid of this man for such a long time, she has no idea whether she's actually losing her mind or if he's actually appeared in her life once again.
Soderbergh has always managed to make films that were perfectly timed in the cultural zeitgeist, but Unsane  is so timely it hurts. This is a film for the #Metoo movement, fully underlining how women lose their agency and their consent, not just from insurance companies and bureaucracies, but also from men who think that their desire trumps all other considerations. Sawyer just reached out for help and her own autonomy becomes as useful as a vestigial tail.
Unsane  gets a little goofy in parts and the film would have reaped many more chills if it remained fettered to the realism inherent in the lo-fi filmmaking conceit, but overall, Soderbergh has another minor masterpiece on his hands. The tension becomes almost unbearable at points, inciting a heartrending allegory contextualizing the voyeurism we feel watching Sawyer's story and the clutching need society has to make women a commodity. Come for the high concept filmmaking...stay for the uncomfortable moral relativism.