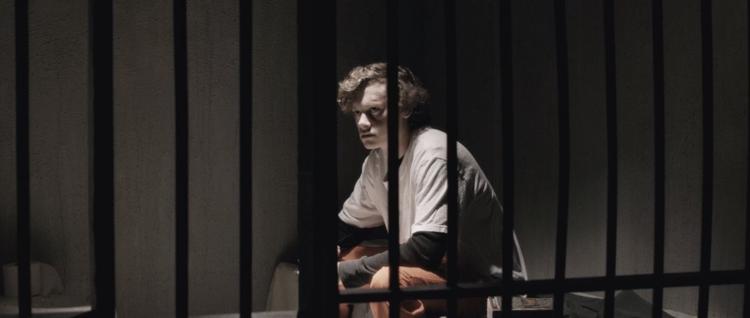 The Indy Film Fest kicked off this week and one of the films NUVO was able to see prior to the festival was an Indiana-based film, Regionrat. Regionrat will be screened at the fest in The Toby at Newfields on Friday, April 27 at 5 p.m. and again on Thursday, May 3 at 9 p.m. The film is based on Richard Laskowski's semi-autobiographical novel of the same title and was directed by Javier Reyna, who called Indy home for a short time.
During a recent interview, Reyna explained his journey to turn Regionrat into his first full-length film, which so happened to be a 13-year journey. He says he first heard of Laskowski's novel years ago. "I was looking for a good story," he says. And he found that story when a friend of his named Keela mentioned her schoolmate's novel. "She told me about this guy she knew from high school who had written a book," he says. "She told she read the book and thought that it could be a good movie."
Reyna was drawn to the novel, not only because of its Indiana roots but also because "The book told about an American subculture I know nothing about.
"I also like the author's honesty, as the character never plays victim or blames anyone else for his screwups. Must be hard to grow up in a place where everything seems to be out there to get you and the odds are against you from the very beginning."
Once Reyna knew he was interested in the story, Keela put him in touch with Laskowski, and they went to work taking it from the page to the screen. But, it wasn't an easy road by any stretch of the imagination. In fact, Reyna even created a podcast named The Grimster in which he shares the ups and downs of the 13-year process of creating the movie. He says the biggest holdup was a rather common one for anyone trying to get a passion project off the ground; "Money, always money, the lack of it."
Reyna explains, "From the very beginning we had funding challenges. The film was not horror, it was a teenage drama, which according to distributors and other people, does not sell. So it was an up-the-hill battle from the word go."
During that long road to make the film, which according to Reyna was mostly written in an Indianapolis Starbucks, there were many iterations, even a different cast at one point. But now it's a reality and as a viewer, it looks like Reyna was able to bring together a solid group to make a solid film. And one of the standouts for the film is the young actor who portrays the film's antihero Ray.
Connor Williams has had small parts in films such as Don Verdean which stars the incredibly talented Sam Rockwell and Unicorn Store which was directed and stars Academy Award winner Brie Larson.
But in Regionrat, he is front and center and delivers a solid performance. "I am smart because I work with people that are more talented than me," says Reyna of his experience directing Williams. "Connor is a natural. He made my job easy. He is one of those actors that one day will say that all he does is hit his marks and say his lines. He really makes it look easy."
Reyna also credits the film's look, which is stunning for a smaller-budget film, to another person in the production. "The credit for that goes straight to the maestro, Carlos M. Jimenez, who is an amazing cinematographer," he says. "I would just explain the best I could hope for and he would work his magic."
Being from Indiana and viewing Regionrat, it is hard not to get caught up in the fact that it portrays life in The Region really accurately. But for Reyna, he says that place wasn't as important as the people. "I was mostly interested in developing the character and his relationships with others," he says. "It's a slice of life type of movie. People walk in and out of his life. The place was important, but I realized that any teenager in any small town in America could be facing similar challenges."
And herein lies Reyna's overarching goal with making this film, connecting with people who are living a life similar to Ray's. He says, "I sincerely hope that some teens may see themselves in Ray, or any of the characters, and realize that they have to take a chance in life and ignore the naysayers.
"Just go for it, and everything else means shit. Dream on, and do it."