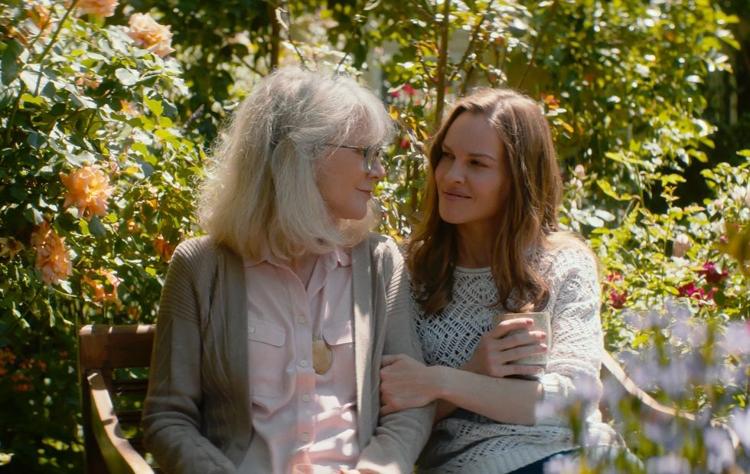 "I'm proud to be back at my 7th Heartland International Film Festival," said Greg Sorvig, director of film programming, at the start of the Heartland Film 2018 Festival kickoff at the Toby at Newfields on September 13.
During the 11-day-run of the festival, from Oct. 11-21, 28 short films and 108 feature films (136 in total) will be screened and more than $80,000 in prize monies will be awarded.
After giving these preliminary facts—and after dubbing himself "the Doogie Howser of film festivals" due to how young he looks—Sorvig then turned to the role of women in the 2018 festival.
"There are things going on in our society, the #MeToo movement, gender equity across the board, and we're very proud to announce that all four gala event selections are directed by women this year," Sorvig said to applause from the audience. "Fifty percent of competition titles were directed by women."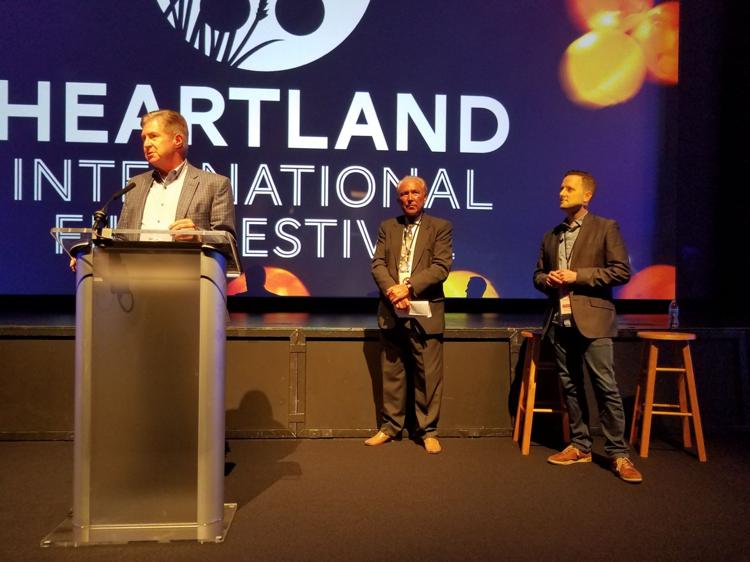 Sorvig then introduced trailers for some individual films.
Among them was opening night selection Mr Soul!, directed by Melissa Haizlip and Samuel D. Pollard, which chronicles the history of Soul!, the first nationally broadcast all-Black variety show on public television, airing in 1968.
Heartland's Centerpiece Selection will be When Jeff Tried to Save the World, centered on the hi-jinx of the manager of an old-school bowling alley. What They Had, by first time writer/director Elizabeth Chomko, will be the Spotlight Screening. The film stars Hilary Swank as Bridget, who returns home to Chicago at her brother's insistence to take care of her aging mother.
The closing night's selection, directed by Julie Getz, is the documentary Care to Laugh, which tells the story of comedian Jesus Trejo, who must care for his parents who are both in treatment with cancer diagnoses.
Along with Care to Laugh, Heartland will premiere another nine films including Hiroshima Carp Theatre, a film about a derelict theater in Hiroshima and the man who appears there with stories that bring the theater to life.
If you're wondering what Hal Linden is up to all these years after the television series Barney Miller ended, you may be gratified to know that he's still acting. You may be also gratified to know that he will receive the 2018 Heartland Pioneering Spirit: Lifetime Achievement Award after the screening of Marc Fusco's The Samuel Project. 
In this film, Linden plays the grandfather who gets to know his teenage grandson for the first time. While making an art project for school, he discovers the story of the young woman who saved his grandfather from capture by the Nazis when he was a boy.
Highlights of the 30 international films to be screened is a feature film finalist Nigerian Prince, a narrative film that follows Pius, who is "a desperate Nigerian Prince scammer trying to get back to America," according to the promotional copy.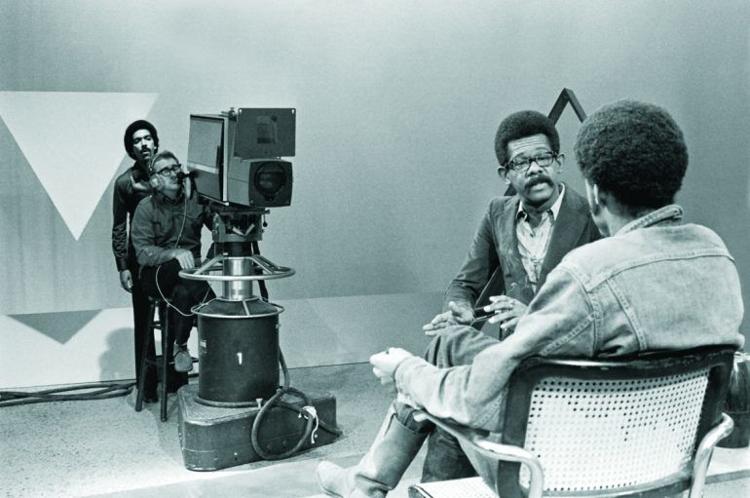 Another intriguing feature film finalist is On her Shoulders, is a film about a 23-year old woman who escaped sexual slavery at the hands of ISIS, and the enormous pressures she feels working with the U.N. and other agencies to highlight the plight of her people, the Yazidis, and secure a future for them.
Julia Ricci, film programming coordinator, came to the podium to introduce films just a little bit closer to home. That is, she introduced the Indiana Spotlight Films, seven films with ties to the Hoosier State competing for the Indiana Spotlight Award and a $2,500 cash prize.
She mentioned Bullitt County, a narrative feature about four drinking buddies who reunite after 10 years apart to deal with some hidden secrets in 70s era rural Kentucky.  Ricci describes this film as a mix of "The Shining, Deliverance, and No Country for Old Men."
Another Indiana Spotlight contender—and not necessarily a straight-up piece of collegiate boosterism—is the documentary feature From Normal to Extraordinary, Ball State's First Century.
Ricci quoted David Letterman who gave his two cents about Ball State in his Netflix special, when he called it "The Harvard of Muncie."  
Whether the film becomes the Harvard of Heartland, as it were, and wins the $2,500 cash prize remains to be seen.
Visit the Heartland web site for more information on the festival, screenings, and ticketing.