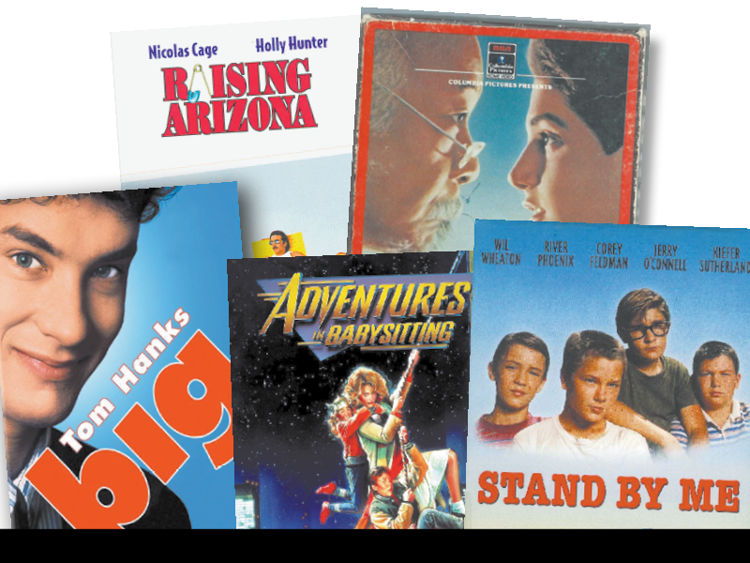 You're reading about our favorite things to do "outside" this summer. Find all our Summer CityGuide lists here. 
1 // For the late night fiend 
Midnight Movies, monthly, Hamilton 16 IMAX, all-ages 
Scarlet Lane Brewing Company is all about horror movies. We mean all about it, as in, they brew Horrorhound-inspired beers, coordinate genre movie screenings, and count Joshua Hull as both their brewer and a prominent local horror film director — and he obviously brings his horror love to work. Check out the brewery's monthly midnight screening series at Noblesville's Hamilton 16 IMAX for a dose of brew-tiful scares.
2 // For the Bloomington lover 
Middle Coast Film Fest, August 10 - 12, Bloomington, all-ages
This interactive film fest features "the best international and national short and feature films, web series episodes and music videos." That's film in every flavor, which means you should set aside the whole weekend to take it all in. Films for this year's fest are still TBD, but you can plan on panel discussions, Q&As and other associated events for the fest. 
RELATED: IMA Summer Nights 2017 lineup 
3  // For the Bollywood lover 
Heartland's Cultural Journey, August 17 - 20, various venues, all-ages 
Brand new from the beloved fest: Heartland will add a three-day mini fest celebrating all things India. Organizers are including all different kinds of activities in addition to film screenings: expect events featuring Bollywood dancers, world premiere screenings, bicycle tours, yoga classes and more. This event is programmed by Hannah Fisher, who previously brought this international film fest to Dubai and Bangkok.  
4 // For the long fest lover 
Indy Film Fest, July 13-23, Indianapolis Museum of Art, all-ages 
Ten. Days. That's how long the 14th annual Indy Film Fest will take over the IMA. Film fest schedules haven't been announced yet, but keep your eyes open for an announcement soon. In the meantime, prepare to gorge on Just Pop In popcorn, guzzle some Sun King and feast your eyes on indie films. 
5 // For the fantasy nerd 
Gen Con Film Festival, August 17-20, The Westin, all-ages 
The 50th anniversary of Gen Con features this cool film element, with filmmakers from all over the world. Expect doses of fantasy, sci-fi, animation, anime, martial arts, horror and more, plus some docs and parody films. At the end of the fest, the Ovid Award will be awarded, in additional to a slew of other awards and certificates.  
6 // For the Indiana history fan 
Rebel Without a Cause, June 1, The Historic Artcraft Theatre, all-ages 
Have you visited James Dean's grave? It's closer than you think; just a jaunt up the road to Park Cemetery in Fairmount, Ind. If you'd prefer to gaze upon the Deanster when he was alive, peep the Artcraft's screening of Rebel Without a Cause, the last movie Dean ever made.  
7 // For the horrorhound 
Horrorhound Weekend, Sept, 8-10, Indianapolis Conference Center at Marriott Indianapolis East, all-ages 
How do you like your scares? Inside a massive horror film-loving pack of excellent nerds? Us, too. That's why Horrorhound is the shit; they bring all kinds of film and TV stars, a bunch of fun monster-art mask and makeup goodies, and tons and tons of films. Films for this year's fest haven't been announced yet but if the last nine years of Horrorhound have taught us anything, it's that they'll be excellent...ly terrifying.  
8 // For the theater lover 
National Theatre Live Dates vary, Keystone Art Cinema, all-ages
See productions of Rosencrantz and Guildenstern Are Dead, Who's Afraid of Virginia Woolf, Obsession, Salome and Yerma live on screen at the Keystone Art Cinema.  
9 // For the social justice activist 
Your Life Matters Film Competition, July 9, Indianapolis Museum of Art, all-ages 
This screening features films by adult (25 min. or less) and youth (18 and under and 3-5 minute submissions) in their Your Life Matters film competition. This event is coordinated by Indiana Black Expo. 
10 // For the '80s lover 
Retro Rewind '80s Film Fest, August 25 - 26, Historic Artcraft Theatre, all-ages
On deck: Big, Raising Arizona, Adventures in Babysitting, Stand By Me, The Karate Kid and Fast Times at Ridgemont High. Hell, yes.