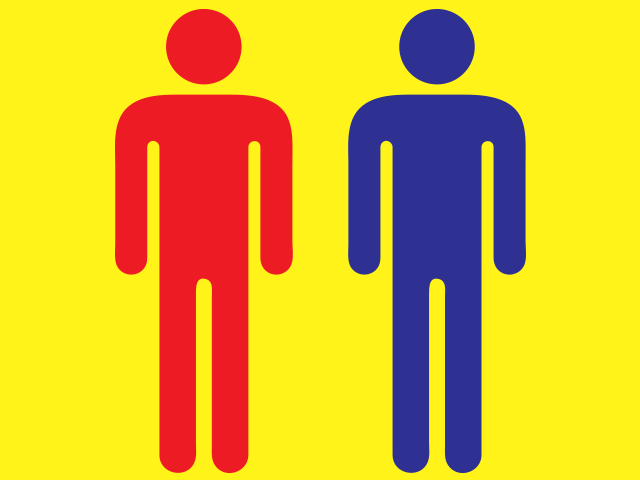 I had a great time at the live taping of the Savage Lovecast at Chicago's Music Box Theatre. Audience members submitted questions on cards, and I tackled as many questions as I could over two hours — with the welcome and hilarious assistance of comedian Kristen Toomey. Here are some of the questions we didn't get to before they gave us the hook…
Any dating advice for people who are gay and disabled?
Move on all fronts: Go places and do things — as much as your disability and budget allow — join gay dating sites, be open about your disability, be open to dating other disabled people. And take the advice of an amputee I interviewed for a column a long, long time ago: "So long as they don't see me as a fetish object, I'm willing to date people who may be attracted to me initially because of my disability, not despite it."
Why do I say yes to dates if I love being alone?
Because we're constantly told — by our families, our entertainments, our faith traditions — that there's something wrong with being alone. The healthiest loners shrug it off and don't search for mates, the complicit loners play along and go through the motions of searching for mates, and the oblivious loners make themselves and others miserable by searching for and landing mates they never wanted.
My boyfriend keeps talking about how much he would like for me to peg him. (I'm female.) Should I wait for him to buy a contraption or surprise him myself? We've been dating only three months.
Traditionally, straight couples exchange strap-on dildos to mark their six-month anniversary.
Gay guy, late 20s. What's the best timing — relative to meals and bowel movements — to have anal sex?
Butts shouldn't be fucked too soon after a meal or too soon before a bowel movement. For more info, read the late, great Dr. Jack Morin's Anal Pleasure and Health: A Guide for Men, Women, and Couples — which can be read before, during and after meals and/or bowel movements.
On the Lovecast, Dan chats with the author of Everybody Lies: savagelovecast.com.
@fakedansavage on Twitter